You might see some familiar fashion designs featured In the July/August issue of the online magazineCoco Eco Magazine — and by familiar I am referring to a photo spread that features the work of alums Richelle Valenzuela, Kara Sennett, and Amanda Cleary (who showed at September 2009 New York Fashion Week), as well as Aimee Aikin whose collection was featured in the Neiman Marcus windows at last year's Fashion's Night Out.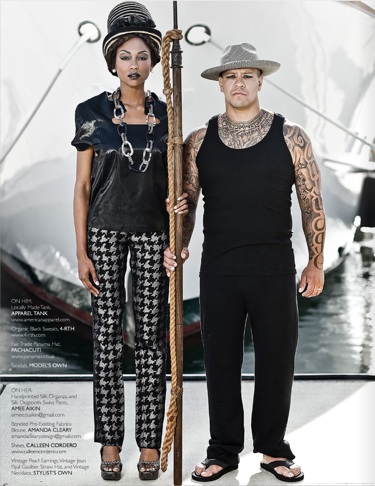 Launched in October 2008 by Anna Griffin, Coco Eco Magazine is a digital multi-media lifestyle brand celebrating sustainable fashion, beauty, celebrity, and culture. A big thank you from the School of Fashion to Michelle Llanos, Coco Eco's Fashion Director, who pulled the collections for the shoot.
Congrats guys and gals!
Coco Eco Magazine [Official Website]