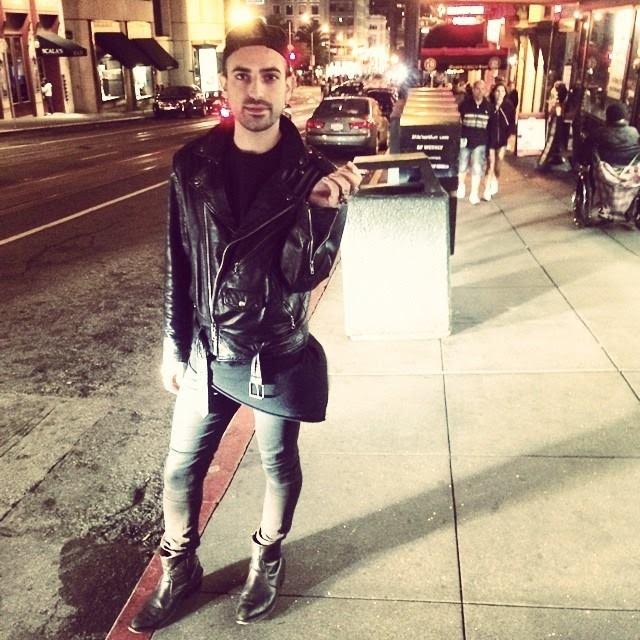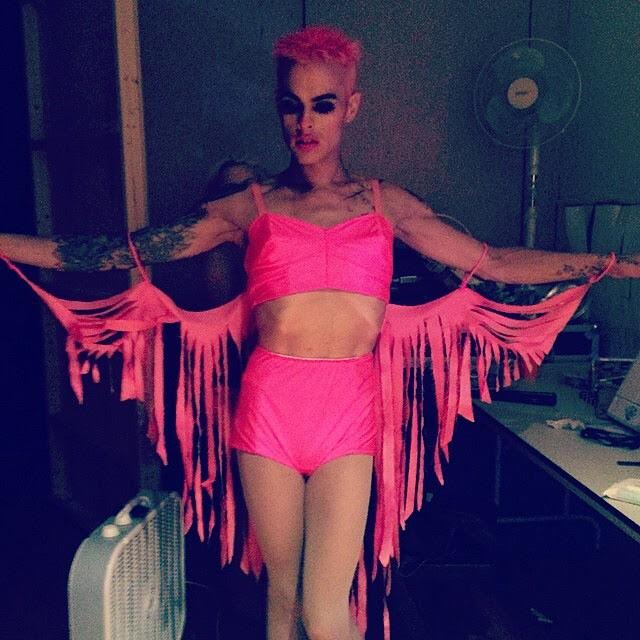 Eli Daniel Odisho
 came to Academy of Art University to earn a B.F.A. in Fashion Design, which he earned in 2012. He created a collection for the Graduation Fashion Show in 2012 and collaborated with B.F.A Textile Design
Miriam Tolentino
, who created unique denim textiles for their joint collection. Odisho also designed a
UBIFRANCE
-sponsored collaborative collection for Mercedes-Benz Fashion Week Spring 2013, which was featured in the 
San Francisco Chronicle Style Section
. While working toward his undergraduate degree, Odisho started his professional career at 
BCBG Max Azria
intern in 2012 while he was a student, and is currently working as an assistant designer of Women's wear at
Urban Outfitters
, a position he has held since March 2013.
We caught up with Odisho to hear all about what working for Urban Outfitters is like, what inspires him, and what the future holds for this talented designer.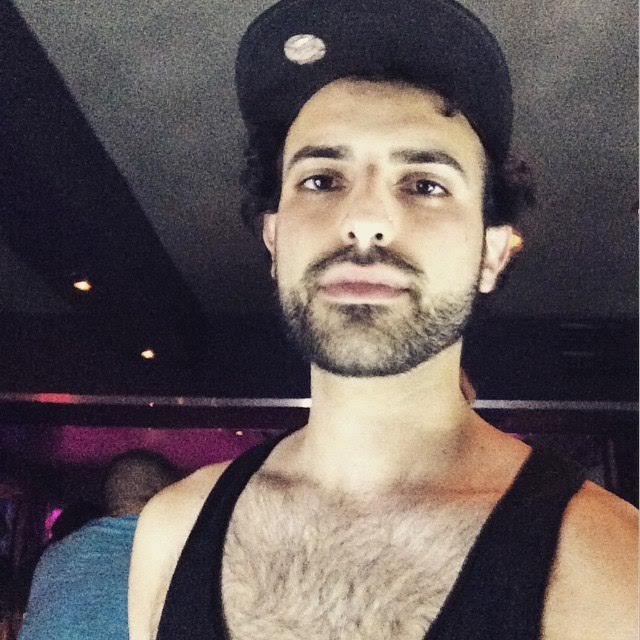 FSD: What have you been up to since graduation?
Eli Daniel Odisho: Since graduating from the Academy, I feel like life has been put on super speed! I lived in LA shortly while interning at BCBG, then I moved back home to spend time with my family, and soon after that I moved to Philadelphia to work for Urban Outfitters home office
FSD: What drew you to Urban Outfitters? What was the hiring process like?
EDO: Interviewing with Urban Outfitters happened very unexpectedly. I applied for a position while I was interning in LA. I never got a response so I just assumed they had filled the position. It wasn't until December of 2012 that I heard back from them. I was asked to do a portfolio project for them, aimed toward their core customer. I had a preliminary Skype interview then I was flown out to Philadelphia to interview in person. The interview process happened all in one day, during that time I met with five different designers/directors. It was nothing like what I expected. Most of them wanted to see the project, but ultimately they all seemed to be looking for a team member that would work well with their current team. I had my interview and I felt good about how it went and by the time I had gotten to the airport to return back to CA, I had received a job offer.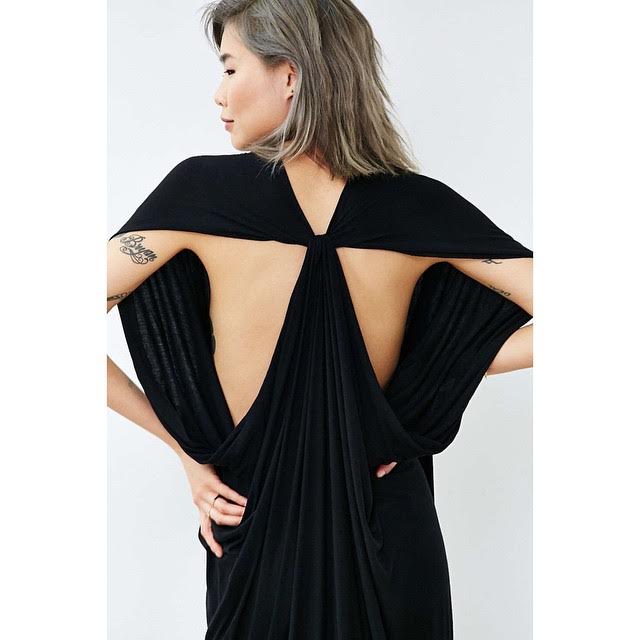 FSD: What is a typical day like for you at Urban Outfitters? What are you working on?
EDO: I am an Assistant Designer of Women's Dresses, Rompers, and Skirts. For me, a typical day at URBN starts at around 8am. I get into the office, read emails from the night before concerning styles that are currently in development or production. At any given time we are working on three seasons. For example, we are finishing up Holiday, developing our Pre-Spring Capsules, and beginning the research and sketching of Spring. I attend fittings, work with pattern-makers on in house draped samples, dye fabrics and doctor samples, copying everything that ever needs to be copied. It is very fast paced and we work with a time sensitive calendar which is governed by production dates and delivery of product. The designing portion of my job usually happens at night at home in front of the TV. The one thing I will say is I work with pretty cool people. The work is very hard, but I laugh everyday with my team while we do it all.
FSD: Any unforgettable moments at Urban Outfitters? 
EDO: Honestly, there are so many funny stories. You have to think, I am with the same people all day everyday. They become family after a while. "The Dress Team" is notorious for being the loudest team, we are always laughing. It makes all the work we do more fun, because we are enjoying the creative process. Don't get me wrong, there are stressful days and weeks where we have many long, all-day meetings, but we achieve so much that it is all worth it in the end.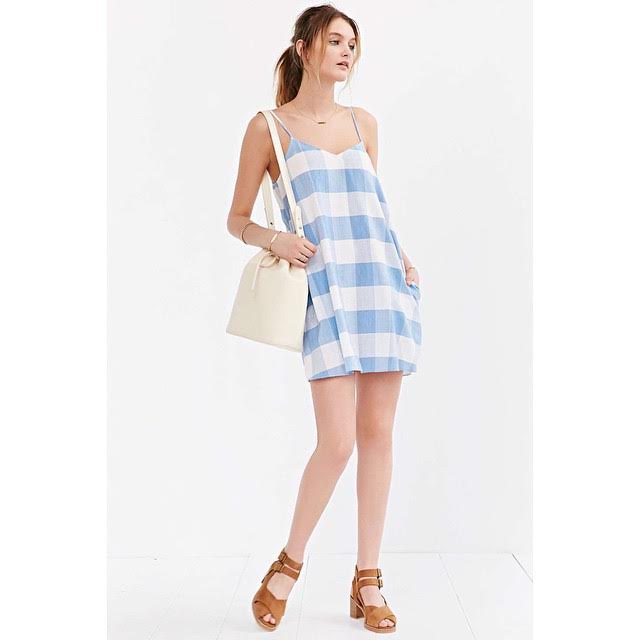 FSD: You were an intern for BCBG Max Azria when you were a student. Can you tell us a little bit about that internship? What were the biggest takeaways from the internship?
EDO: My internship with BCBG Max Azria was very eye opening for me. It was my first experience with corporate fashion, and in all honesty, I don't think I was prepared for it. I worked on retracing patterns, helped with embellishment artworks, cut fabric, and a lot of other tasks. The photocopier was my best friend, mostly because I was always there. Before I had my internship, I thought a dress was made by one person. In corporate fashion a "dress in production" has probably been touched by at least seventy people before it ever even makes it to the stores.
FSD:Were you always interested in working as a designer for another company, or did you ever want to launch your own line?
EDO: I've always wanted my own line. However, having a successful fashion line takes a lot of money and is not for the faint of heart. I am learning so much at Urban Outfitters, I feel like I grow every day. I think this is the path I am supposed to be on now. I think about all the things I didn't know before working here and I am glad that I am getting to learn so much about the fashion industry. I do my own stuff on the side. I'll make a dress just because I wanted to and send it off to a friend to wear to an event. Maybe in the future I will have my own line, but I feel like I still have way more to learn first.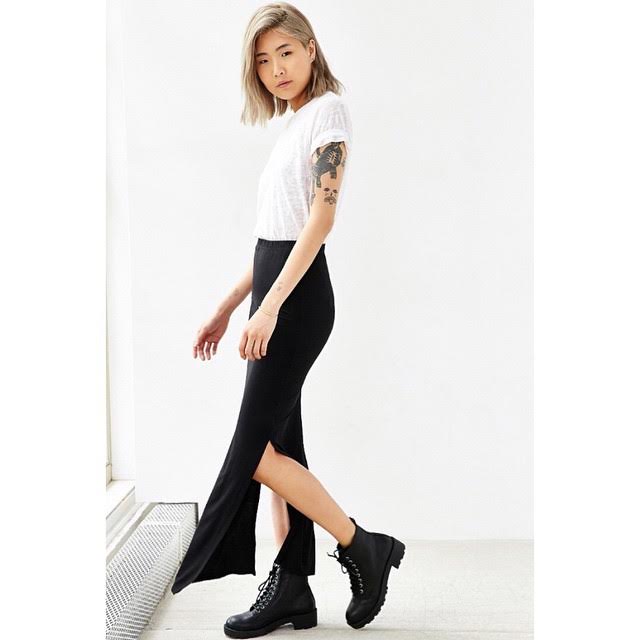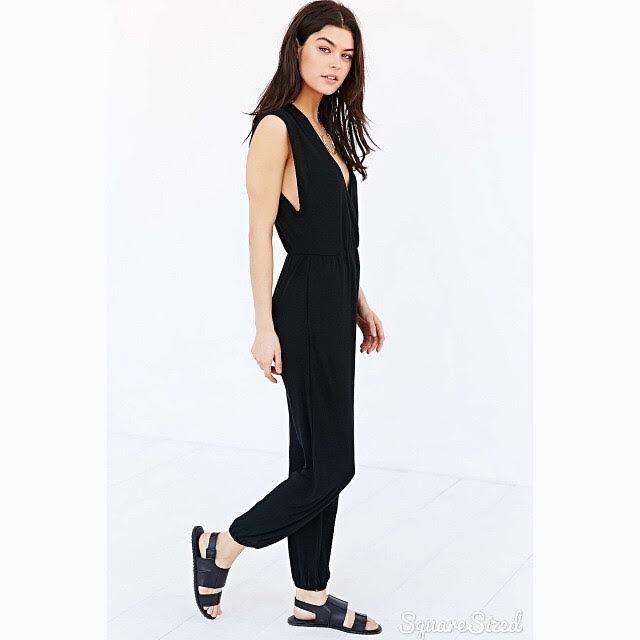 FSD: When you were a student in the School of Fashion, you created a collection for the Graduation Fashion Show in 2012, and created a UBIFRANCE-sponsored collaborative collection for Mercedes-Benz Fashion Week Spring 2013. Tell us a little bit about the process of creating a collection, especially one that will be seen by such a large audience.
EDO: My senior collection was inspired by the Virgin Mary and denim. I collaborated with Mariam Tolentino to create six looks made with hand-manipulated denim. The collection evolved as I made each piece. I think I resketched the line-up every week based on how the collection changed through the process. I thought it was the hardest thing I had ever done in my life! I would not have finished without the help of my instructor Sara Shepherd. I'll never forget her general calmness around me. She knew I was on edge and she just helped me through it. I still keep the entire collection with me in my closet here in Philadelphia. I peak in on it from time to time. It's a great memory of one of the best years of my life. Best, because I was taught by and worked next to some of the most talented people I have every met in my entire life. The dress I created for UBIFRANCE was a re-fabrication of one my dresses from my senior collection. It was such an honor to get to work on this collection with my classmates. The show in NYC was like a dream. Getting to see my dress go down the runway was so insane and I will never forget it. It was possibly one of the best moments of my life.
FSD: What sparked your initial interest in fashion?
EDO: I used to draw dresses at the kitchen table at my Grandma's house. I used to take felt and make clothes for my Power Ranger toys. All my old socks got cut up and sewn into Spice Girls rag dolls. I never knew I could actually be a designer. I worked retail for a long time, but I knew I wanted to be the one making the clothes, not selling them. Now, styles I've designed are in stores around the country.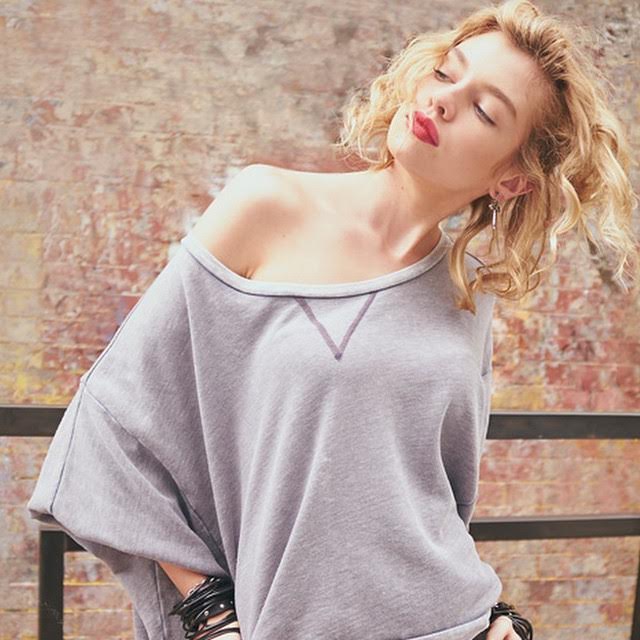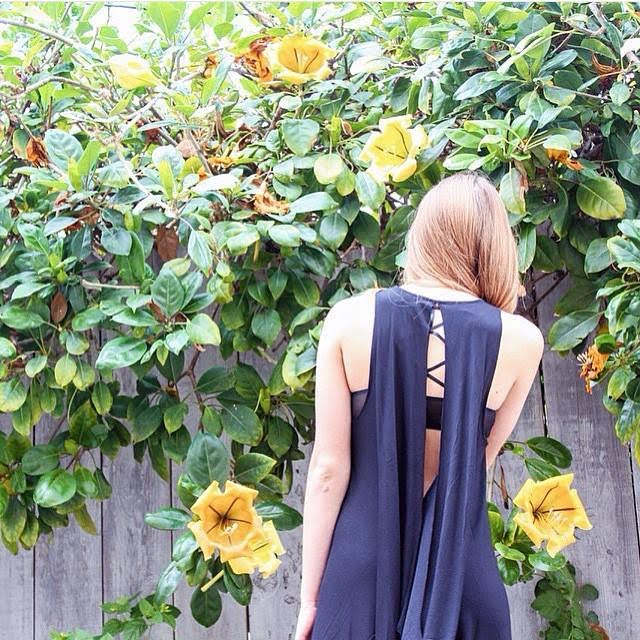 FSD:What is your favorite memory from your time at the School of Fashion?
EDO: The seniors were so crazy our year! We did some wild things in that sewing lab. We had sword fight with fabric bolts, we all randomly passed out in corners, we would go on "dates" (inside joke) and we each cried hysterically at one point or another. I think my favorite memories were the smoke breaks we all took. We were so exhausted that we couldn't be fake. I feel like I had the most honest conversations with people during that time.
FSD: What has been the most challenging part of working in the fashion industry? What has made you improve the most to become a successful designer?
EDO: The most challenging part of working in the fashion industry is that it is all subjective. Everyone has an opinion on fashion. Everybody wants to critique your work. "Is that the right sleeve for that romper? Should it have a sleeve? I think the short looks too full in your sketch, The neckline needs to be more accommodating for various body types…" To create something that thousands of girls want and commit to buying is the biggest challenge I face everyday.  As far as improvement, I think being a good listener/observer inspires the most growth. These critiques cause you to start questioning yourself before someone else questions you. You start to self edit and try multiple options. I have observed fellow team members have great successes and failures, as well as experiencing my own. It's not something you can learn in school. School gives you the tools you need to survive, drawing, sewing, and presenting, and then its up to you to use them.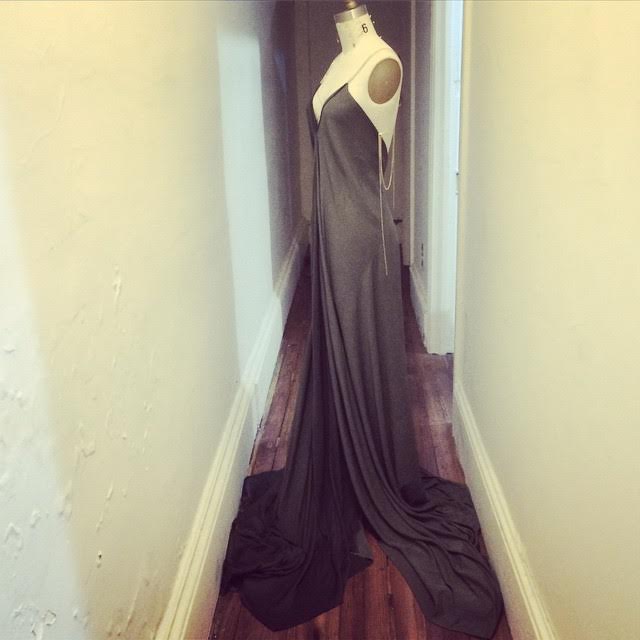 FSD: What advice would you give to students working on collections? Any advice for students trying to nab internships or enter the fashion workforce?
EDO: These are random thoughts, but I feel like they have helped me get where I have gotten.
BE EAGER AND WILLING TO LEARN! That is what everyone looks for when hiring entry-level positions.
Hand-flats are as important as they tell you they are.
Work harder. Work faster. School is the only chance you have to completely do "YOU," so go crazy.
Collection feels like the most intense deadline in the world. It's not, they get worse.
Any experience is good experience.
Smile when people are speaking to you, especially people that know more than you.
Learn the business side of fashion, no one cares for a clueless designer. If you don't know what is selling that probably means it's not selling.
DON'T WASTE TIME!
FSD: Where do you find inspiration?
EDO: I see and hear it everywhere. Sad songs and old tv shows have helped me make some of my best works.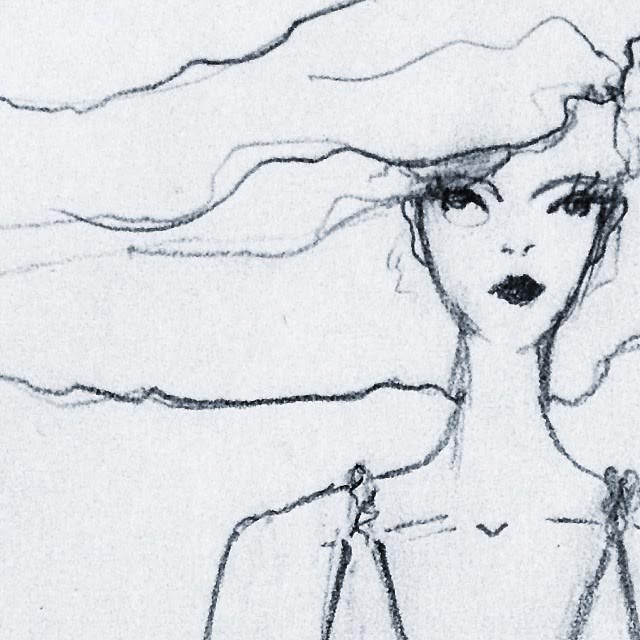 FSD: Who is your role model?
EDO:I have no idea. I don't think I've ever landed on one specific person. I try to learn as much as I can from anyone in this industry. My boss Andrea Muccino is pretty inspiring. I have learned so much from her and her career.
FSD: What is next for you?
EDO: I love my job at Urban Outfitters. Right now, it is where I need to be. On the side, I am also working on costumes for a performance piece called "Purgatory" created by the very talented artist and all around creative genius Gunnar Montana. "Purgatory" is to debut the September at the Philadelphia FRINGEARTS Festival.