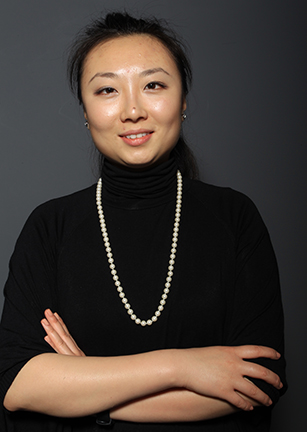 "Di was one of the kindest, gentlest and most talented of designers I have had the honor to work with," said Simon Ungless, Executive Director of the School of Fashion.
The School of Fashion grieves the loss of 2012 MFA Fashion Design Alumna Di Wu who lost her battle to stomach cancer on July 4, 2015. She was born on April 10, 1985 and raised in Shen Yang in the Liao Ning province of China. She earned a BA in Fashion Design from Shenyang Normal University. After interning at Ya Ya Clothing Ltd and starting her own design studio in China, she came to Academy of Art University for her MFA degree. For her thesis collection in the February 2012 Mercedes-Benz Fashion Week show, she was inspired by the work of print maker Aaron Coleman and his use of geometric shapes. Her collection featured angular silhouettes and geometric patterns, which she created using cashmere knits and double-faced wool.
Her collection received many accolades including a full-page in the March 2012 issue of 7×7 Magazine.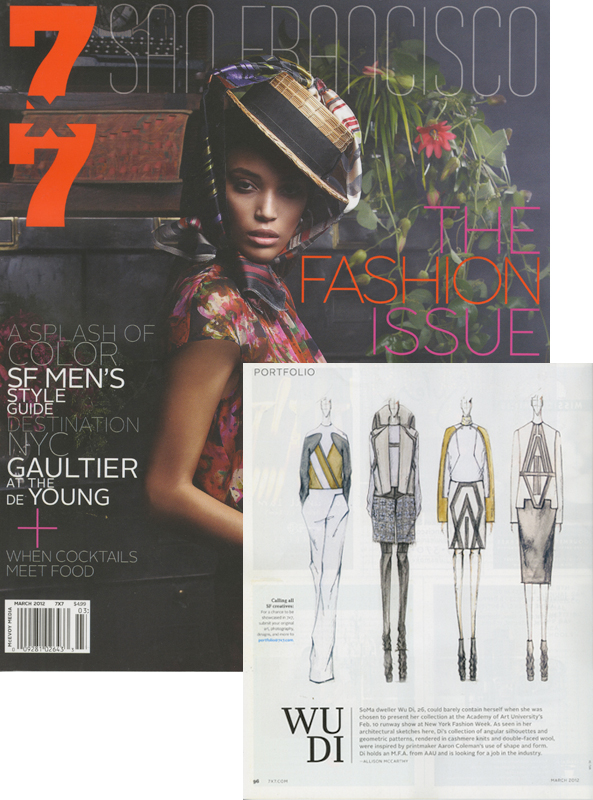 She was also invited to display her collection at the Arts Thread/Who's Next Prêt à Porter exhibition in Paris and told Fashion School Daily: "At the exhibition, I displayed my collection and my portfolio. I received a lot of feedback on my designs, which made me very happy. It showed me that my designs have a market in the industry and it gave me confidence for my future career. I was also able to network with people in the industry, and people in the Arts Thread community. They are from many different countries and universities, and we all shared our ideas and designs with each other – we learned a lot from each other."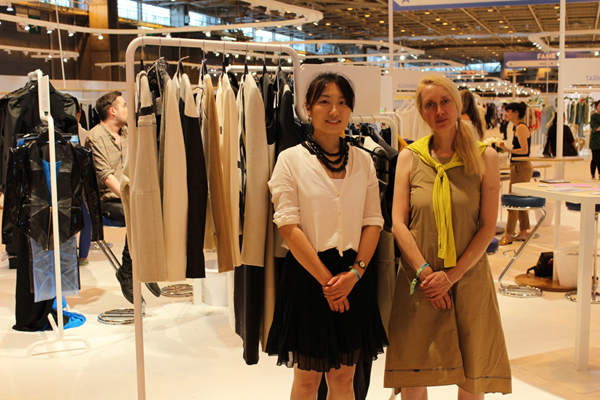 Two of her classmates have shared their thoughts with Fashion School Daily.
Remembered by Jie Jessie Liu:
I met Di (pronounced "Dee") in 2011 in while taking my last year design classes. She was one semester ahead of me, and I would always see her preparing for her collection while I worked on my 3D construction projects. I don't remember precisely when we became friends. We just naturally became acquainted because we were both from China and she worked next to my space in the studio. My impression of Di while she was a student was that she was always calm, composed, and confident, even under extreme pressure. I believed she could always deliver no matter how tough the schedule may have been. Subsequently, and not to my surprise, she was selected to present her work at the Mercedes-Benz Fashion Week. That same collection also propelled her to win the Best Young Designer's award for womenswear organized by ArtsThread/Who's Next and WGSN. Her career reached a new height when she presented her work in Who's Next show in Paris in 2012. Despite all of these wonderful achievements, she didn't really seem to be moved by much of the glamour and glory. Still composed, calm, and diligent, she continued on post-graduate to start our company, and we named it Simple Pair.
A few months after she joined, she first discovered the bad news about advanced metastatic cancer and a new battle that she would need to fight and may not win. Yet again, her strong personality still triumphed over the ailment. During this entire process from diagnosis to dying, she never dropped a single tear. I often wondered how did she manage the pain and countless rounds of chemo/radiation therapy that made her sick. How does one live up to only 28 and know she may die and yet still live everyday to its fullest? Even though we've lost Di to cancer, I believe she still won the battle by being strong even to the end. I'd like to remember how Di lived: strong, composed, confident, and passionate about her work. Besides fashion design, Di enjoyed painting and photography on her spare time. Prior to attending Academy of Art University, she had a design studio of her own in China. Di lived to be thirty. Now she lives in our hearts.
Remembered by Juanyu Jade Liu:
I am so sad to hear about Di Wu's passing … even now, I still can't believe it. She was one of my best friends. While working on our final collection, we spent almost the whole time together. We helped each other, we encouraged each other and we shared stories. Everyone who knew her always thought of her as a friendly, steady girl with strong enterprise. In my eyes, she was also a sweet and romantic person, with a little girl living in her mind. Di Wu came from a happy and educated family. Like other young and beautiful women, she liked shopping for cosmetics, clothing, and especially cooking tools. She enjoyed family life and looked forward to having her own family and children. She wasn't married, but she planned to wear her wedding dress for family photos on her wedding anniversary every year in the future. She wanted to one day see her children grow up. But this day came too early…I still remember her smile and her voice so clearly, seems that we just met yesterday. I hope she can live better in another world.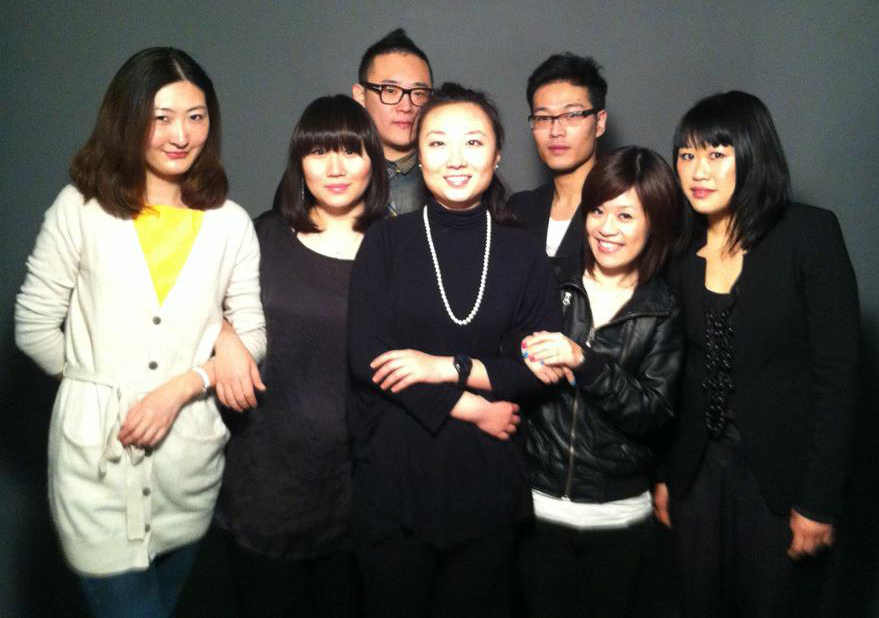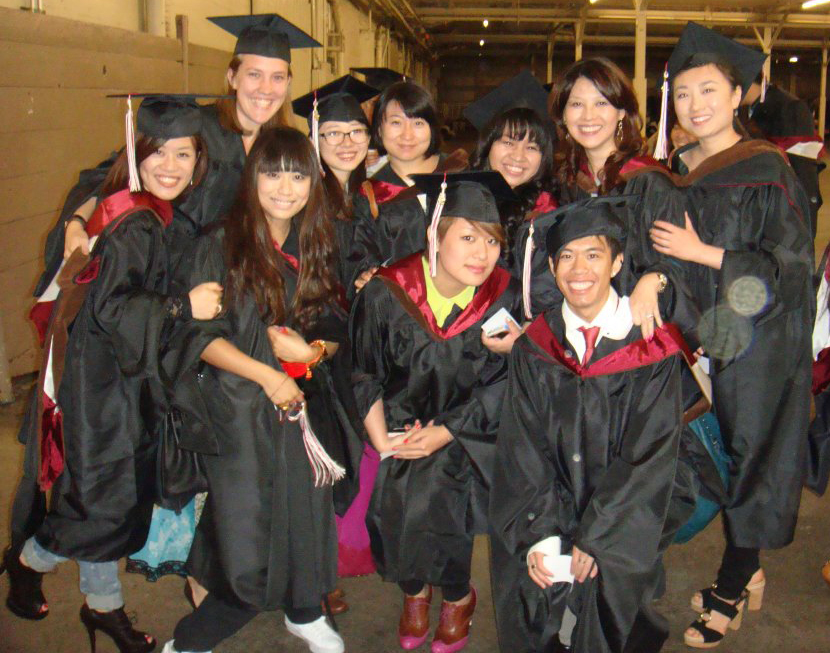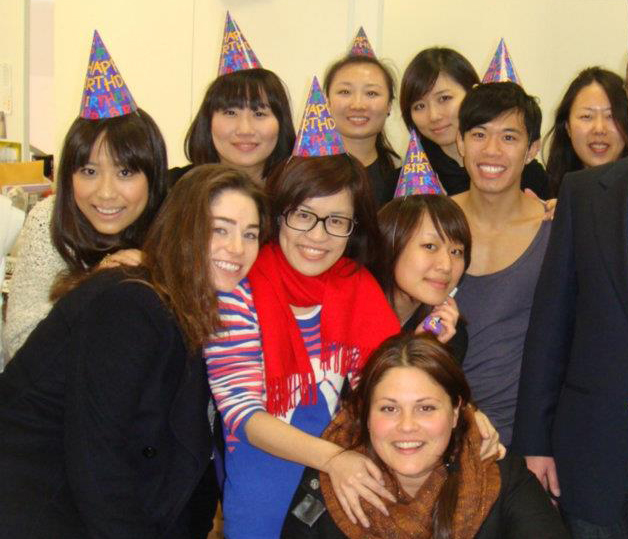 Rest in peace Di