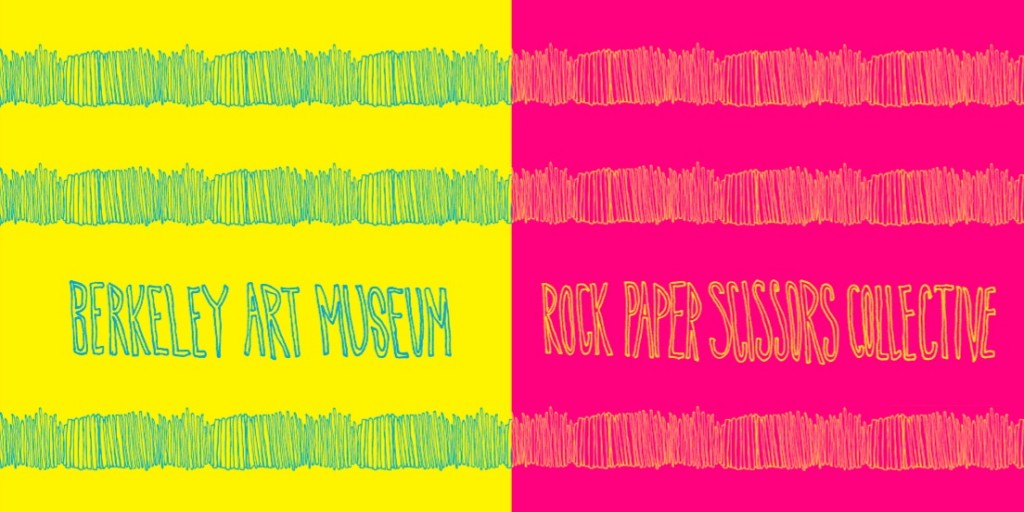 The definition of a zine according to Wikipedia:
A zine (an abbreviation of the word fanzine, or magazine; pronounced /ˈziːn/ "zeen") is most commonly a small circulation publication of original or appropriated texts and images. More broadly, the term encompasses any self-published work of minority interest usually reproduced via photocopier on a variety of colored paper stock.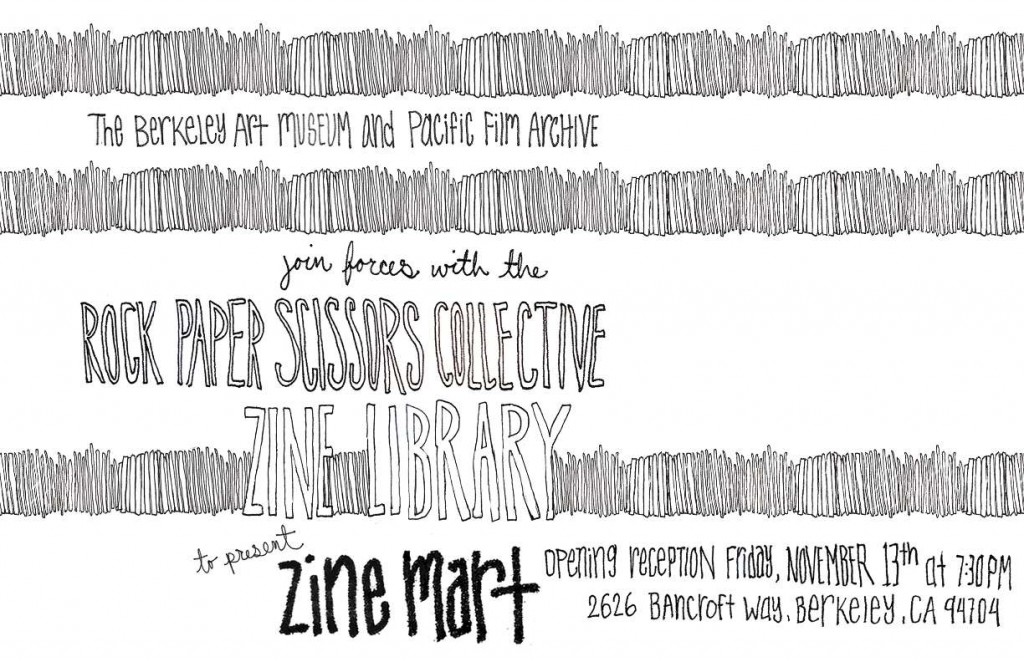 For all fashion journalists, designers and all of you other people who adore counterculture, Zine Mart, the upcoming special pop up shop of 'zines, welcomes people to explore the East Bay's D.I.Y. culture for the next two weeks starting Friday, Nov. 13.
Zine Mart is a creative partnership with the Oakland-based artist collective Rock Paper Scissors. BAM/PFA is delighted to host for the first time in a museum RPS's extensive 'zine library. This archive documents the history of these self-produced publications, as well as celebrating the East Bay's innumerable contributions. In addition, Zine Mart will feature instructional videos and contributions from other 'zine collectives in the Bay Area, as well as specially commissioned 'zines and multiples from Ari Marcopoulos, Bozidar Brazda, Kamao Patton, Marc Arthur, Vanessa Albury, Tammy Rae Carland, Taravat Talepasand, Joseph Akel, Isaac Valdez, and Nick DeMarco, plus many more! The opening reception is Friday, Nov. 13 at 7:00 p.m. (store opens at 5 p.m.) and will feature a conversation between Ari Marcopoulos and Paul Schiek, as well as a book signing for SHOOT, the tome tracing the point and shoot revolution edited by Ken Miller. Zine Mart: Runs through Nov. 22 during regular museum hours.
Here is a quick look at the deets:
ZINE MART at Berkeley Art Museum/ Pacific Film Archive
November 13 – 22, 2009
Opening Reception: Friday, November 13th, 6:30 – 9 p.m.
Conversation between Ari Marcopolous and Paul Schiek: 7:30 p.m. to be followed by SHOOT book signing.