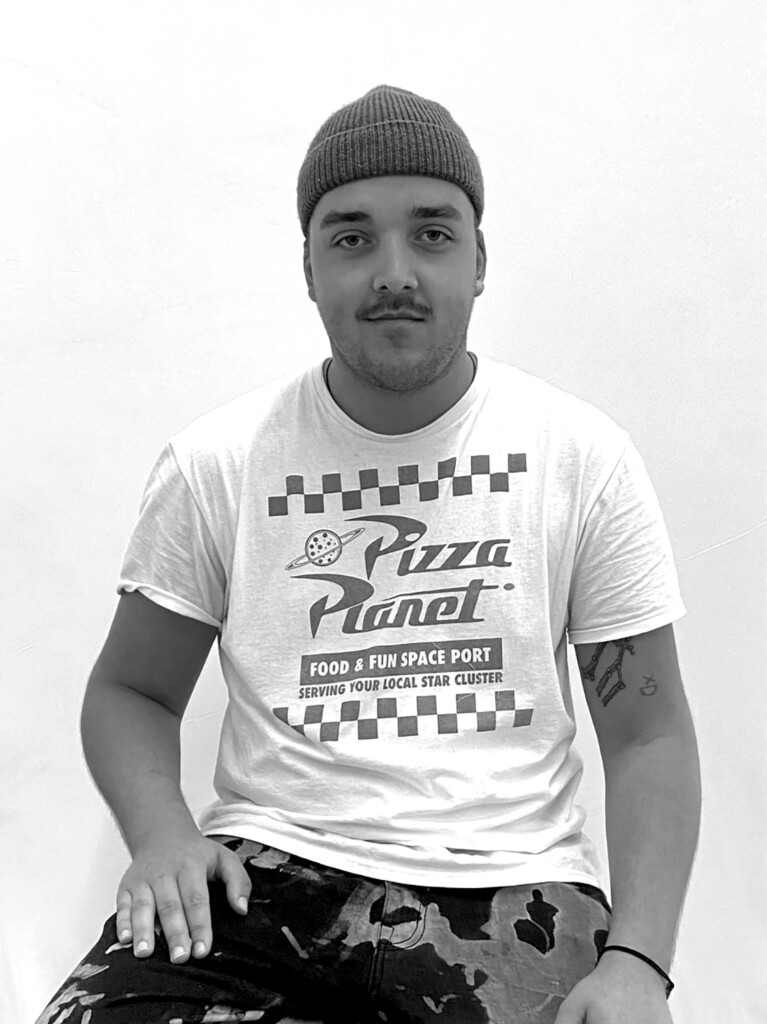 As an artist and apparel designer, I have been pushing a path for fashion to move in a new direction since 2016. My playful point of view, strong technical skills, and interest in innovation translate well into concepts, ideas, and stories. I am interested in a wide range of activities, from race cars and skiing to sustainability and stocks. I am originally from Siauliai, Lithuania, with Russian, Estonian & Ukrainian family roots. I spent most of my childhood split between the tennis court and folklore dance.
My collection was inspired by Lithuanian traditional folk dance attire and street style. I did traditional Lithuanian dance for 12 years in school, thus I wanted to bridge these elements together and make it mine. I created all original prints based on Lithuanian, and post-soviet lore elements, which I then printed, and designed into garments.
My collection is unique in the conversational prints that it portrays. One of the garments has a Lithuanian bear printed with a phrase "Where is Lithuania?", this refers to the most asked question I've gotten while meeting new people here at AAU. Other prints range from references of soviet architecture, to re-designed polka print motives pulled from the national dance attire. Through this collection, I wanted to share a piece of Lithuania, but in a contemporary street-style language.