Did you have a great May Day?! Whether relaxing with friends and family or engaging in social activities that honor this day's progressive labor roots, we hope you enjoyed summer's first unofficial milestone. Here are a few extracurricular ideas to turn this weekend into semester's best yet!
Friday, May 5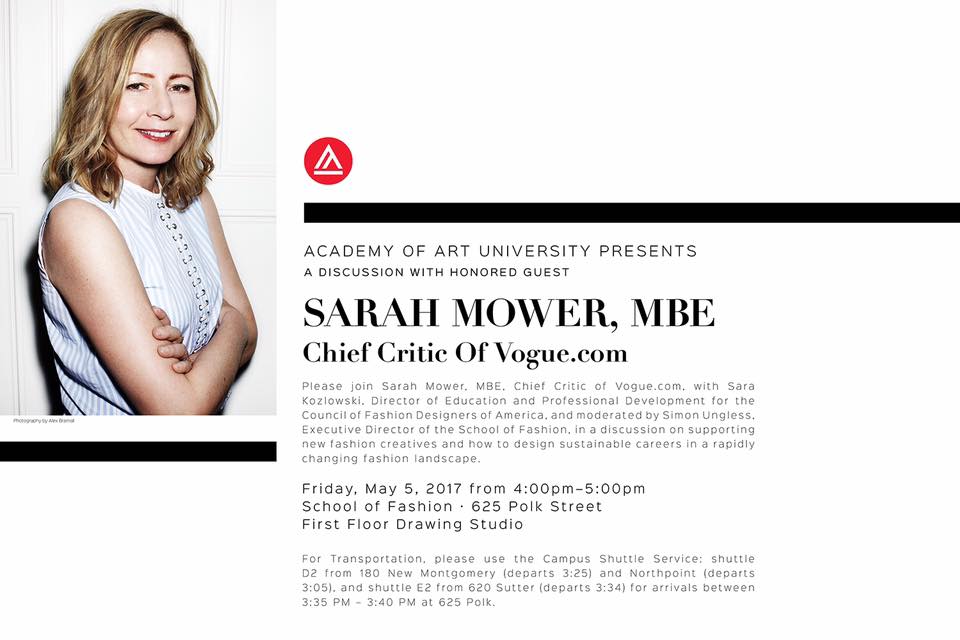 Sarah Mower (Vogue.com): In Discussion
4 pm – 5 pm
Cost: Open to Academy students only / Not open to public
Join the Academy of Art University's honorary guest, Sarah Mower, MBE and Chief Critic at Vogue.com for an hour long conversation with Sara Kozlowski, Director of Education and Professional Development for the Council of Fashion Designers of America (CFDA), moderated by Simon Ungless, Executive Director of the School of Fashion. It will focus on career preparedness and opportunities specific to School of Fashion students. Come learn how to design sustainable careers in a rapidly changing industry landscape.
Saturday, May 6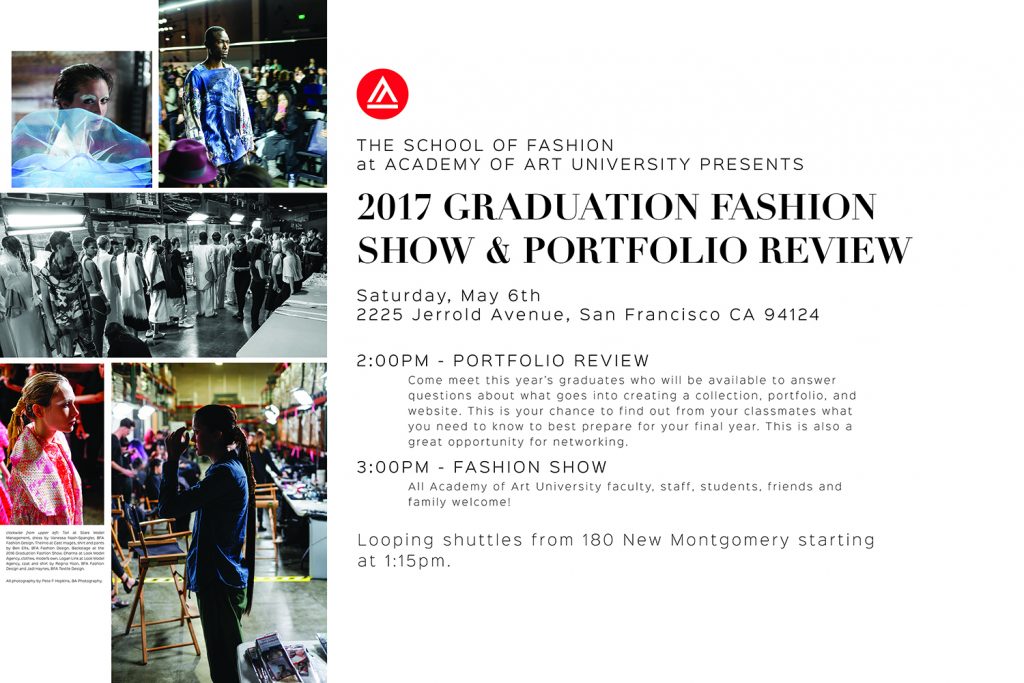 Graduation Show & Portfolio Review
From 2 pm
Cost: Free
Calling all Academy students! Come meet this year's graduates and learn what that goes into creating the perfect portfolio. Stay for the eagerly anticipated graduation showcase. This is guaranteed to be the best place to see and be seen this Saturday! Make sure to tag the Academy in your social media posts with #academyufashion official hashtag!
Sunday, May 7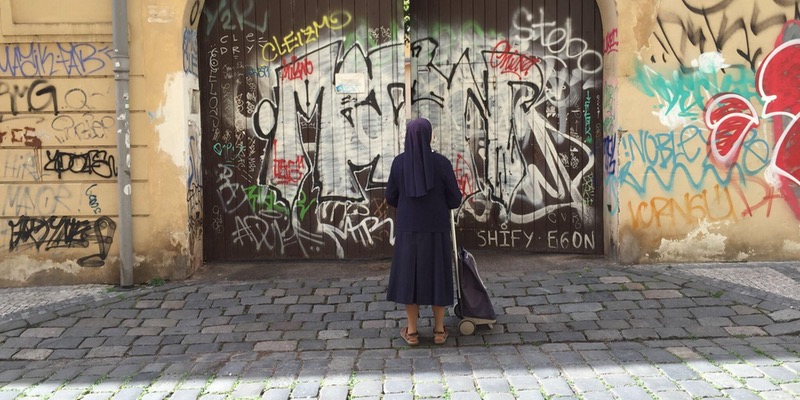 Cosmiq Graffiti: An Exploration of Power
7 pm – 8 pm
Cost: Free
What is power? How is it expressed? Cosmiq Graffiti explores the idea as a universal need to leave a mark: a tag, a brand. The California Institute of Integral Studies brings a multimedia performance of novice sensory artists: Angela Grillo, Matthew Marcum and Susan Joseph. Unwind this Sunday and immerse yourself in this unique interactive experience.
---
Don't forget to catch the Academy's Graduation Fashion, this Saturday, via Live stream at 7:00 PM from our YouTube Channel – Academy of Art U
From our Facebook page – Academy of Art University and the Facebook page for the School of Fashion – Academy U Fashion as well as our main website – academyart.edu
Cover picture credits – Pete F. Hopkins | Backstage at 2016 Graduation Fashion Show.