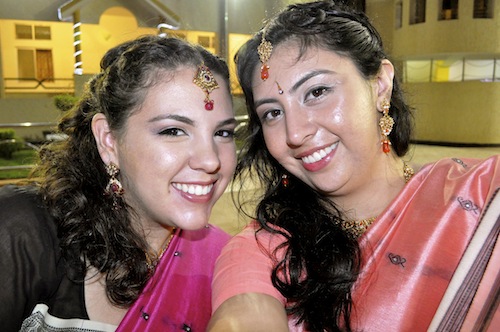 Incase you didn't know, Edith (from the School of Fashion PR department) lived here in Bangalore for three years. She put us in touch with her tuktuk driver Rasool. She said he was a lifesaver for her while she was living in India and he has lived up to his great reputation! He is so helpful and understanding. His son got married at the end of September and Adriane and I were invited to the festivities so we can see a traditional Indian wedding!
Check out the video of us getting Mehndi the day before the wedding!
Follow the jump for pictures of us at the wedding.

Written by: Jennifer Isaza
Click here to read more of Adventures in Bangalore