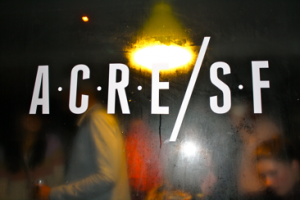 A view of the ACRE/SF's logo outside during the party.
Last night, Refinery29 hosted a grand opening extravaganza for ACRE/SF at the store's location in Telegraph Hill's Union Street area. ACRE/SF, sister store of the designer boutique Acrimony located in Hayes Valley, is a coffee and clothing shop all in one where fashionistas/fashionistos can get their clothing and caffeine fix in one stop. Genius!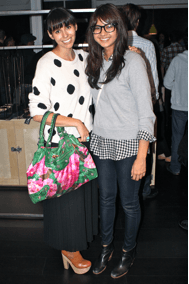 Fashion forward party-goers posing inside of the store.
Emphatic sounds of the live band could be heard down the block and crowds of some of San Francisco's most fashionable were posted outside of the shop mingling and sipping on some of the complimentary drinks served.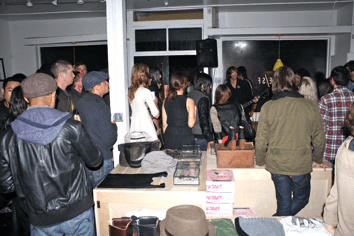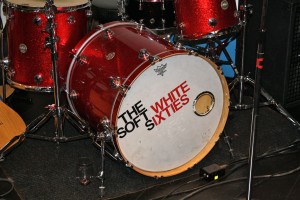 A large crowd of the attendees enjoying music from the live band The Soft White Sixties.
As if the drinks didn't scream party enough, the display windows outside were covered with steam and as soon as you walked in, a thick wave of heat engulfed you, welcoming you to the party. Sounds gross, but it meant that everyone inside was having a darn good time.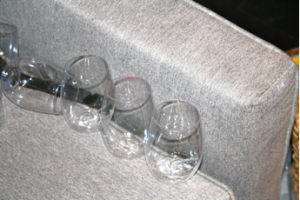 Lipstick stained glasses on a couch in the back of the party
With the live band, The Soft White Sixties, rocking out in the corner, the dancing partygoers and the empty glasses all around, the grand opening began feeling more like a friend's house party rather than another bourgeois fashion event – it really seemed like everyone was there to support this amazing new store!
The chic designer clothing to be sold in the store was on display, as well as some unique custom jewelry designed by Bliss Lau, who was holding a trunk show as part of the event as well.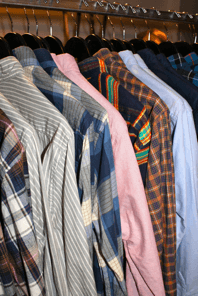 A colorful array of men's shirts on a rack.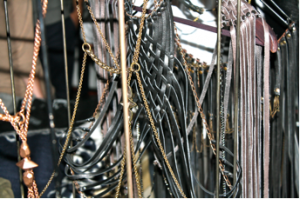 Pieces of the custom jewelry by Bliss Lau on display.
ACRE/SF and Refinery29 were the bearers of fashion and fun on another crisp night in the city.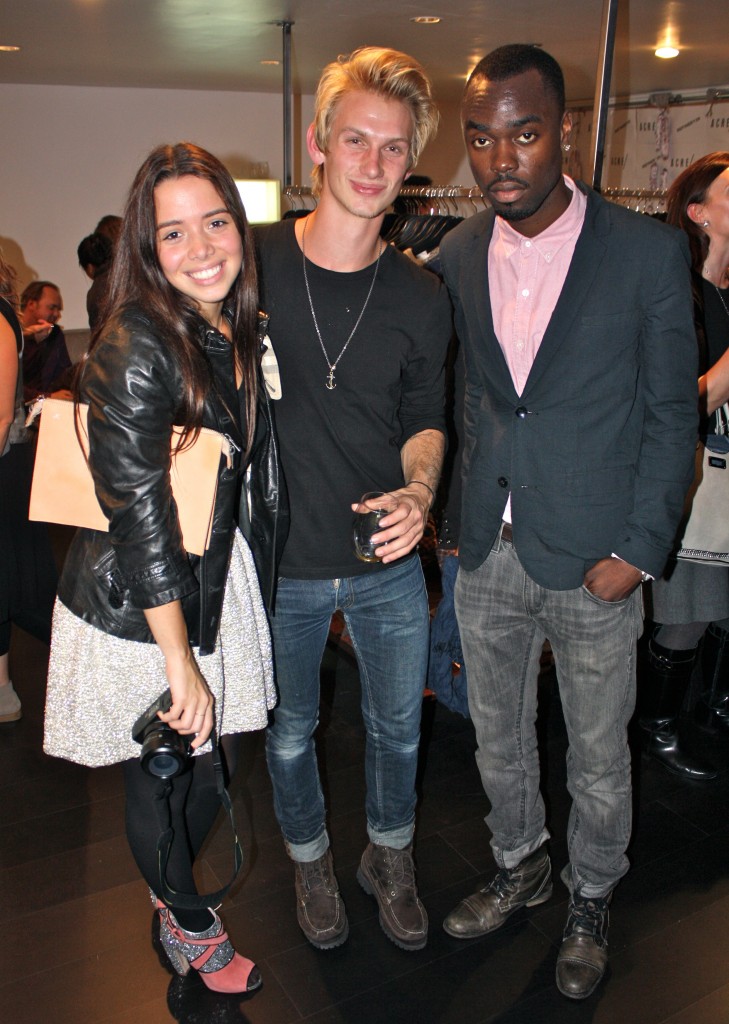 Academy of Art University students
Alara Kap (far left) and Sam Oiwoh (far right)
Written By: Alexa Palacios
Read more from Alexa on her blog idressthereforeiamla.com