The School of Fashion at Academy of Art University has long incorporated industry projects, collaborations, and competitions into the classroom to help students earn scholarships, gain recognition for their work on a professional level, and make connections for internships and job placement. One such project is the Joy & Mario International Design Competition that invited students from select fashion design schools in China, Italy, Japan, and the United States to participate.
For the past two years, students have been encouraged to participate in this esteemed competition created by Los Angeles-based footwear brand. The contest initially came about with the help of 2012 M.F.A fashion design alumna Alice Yuan Meng, who happens to be the brand's creative director.
Joy & Mario is committed to a mission that incorporates sustainability and environmentally friendly practices. Owning their factory allows them to control all elements of the design and manufacturing process such as the use of natural or recycled materials and fabrics, and non-toxic glue that is both environmentally friendly and water soluble.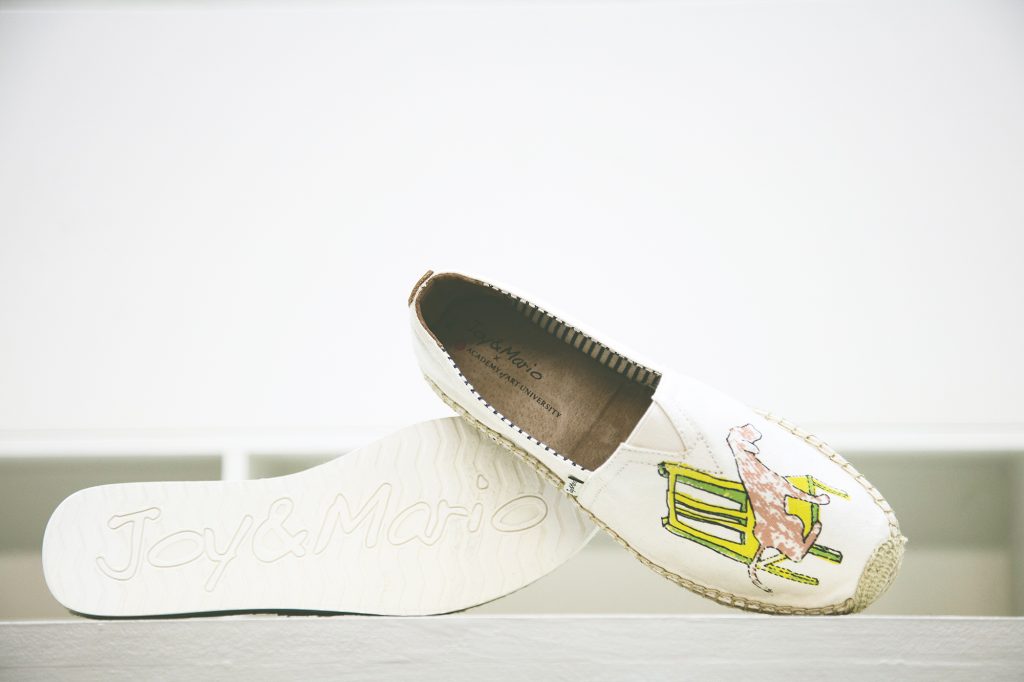 In 2015, Rhona MacKenzie, Assistant Director, Textile Design, oversaw the project in a Textile Design 5 class which resulted in two Academy students winning the design competition:
The winning entries were selected for the thoughtfulness of the designs, overall presentation and marketability earning them a $1000 cash reward, an internship opportunity and their designs placed into production for the Spring 2017 season.
Tyrrell and Robinson's designs were used for the classic Spanish espadrille and are now available for purchase at SHOP657, the School of Fashion's retail space located at 657 Sutter Street near Union Square in downtown San Francisco.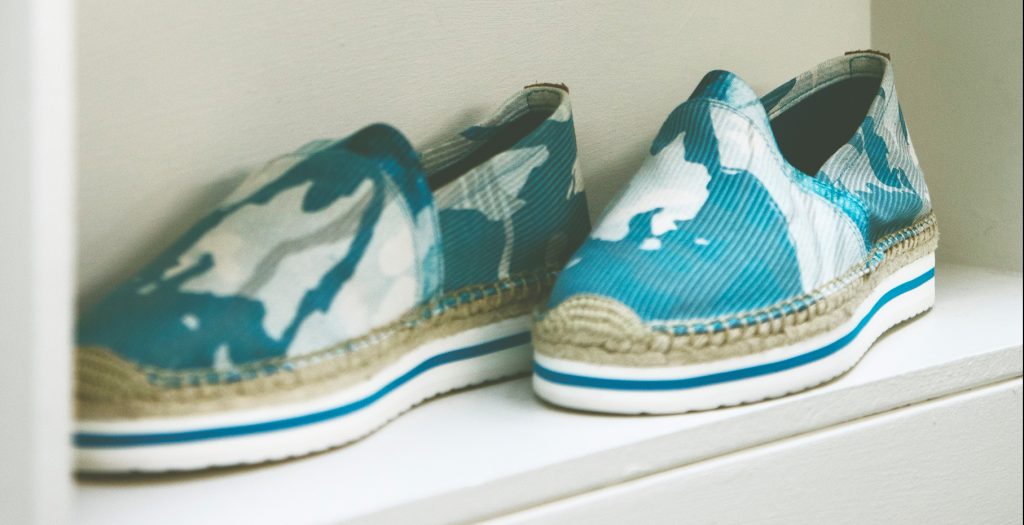 In December 2015, Taufiq Marasabessy, B.F.A fashion merchandising, interviewed Tyrrell, Robinson and Meng for Fashion School Daily, where the two designers discussed their winning designs. "My design is a doodled floral print done three different ways on three different denims," shared Tyrrell. "I would have stopped at one but the more I tried different things, the more I wanted to include them all."
For Robinson, sustainability is a new mantra. "My design entry consisted of environmentally friendly prints incorporating recycled denim printed water-based pigments," Robison said."My submission was inspired by a customized recycling campaign, where customers bring their favorite pair of jeans to recycle into a new favorite pair of shoes. Though not exactly financially feasible, it is the idea of metamorphosis that inspired me. Something so familiar but different, I mostly used monochromatic screen print overlays to build the surface design. I challenged myself to make density of denim surface read somewhat transparent and soft."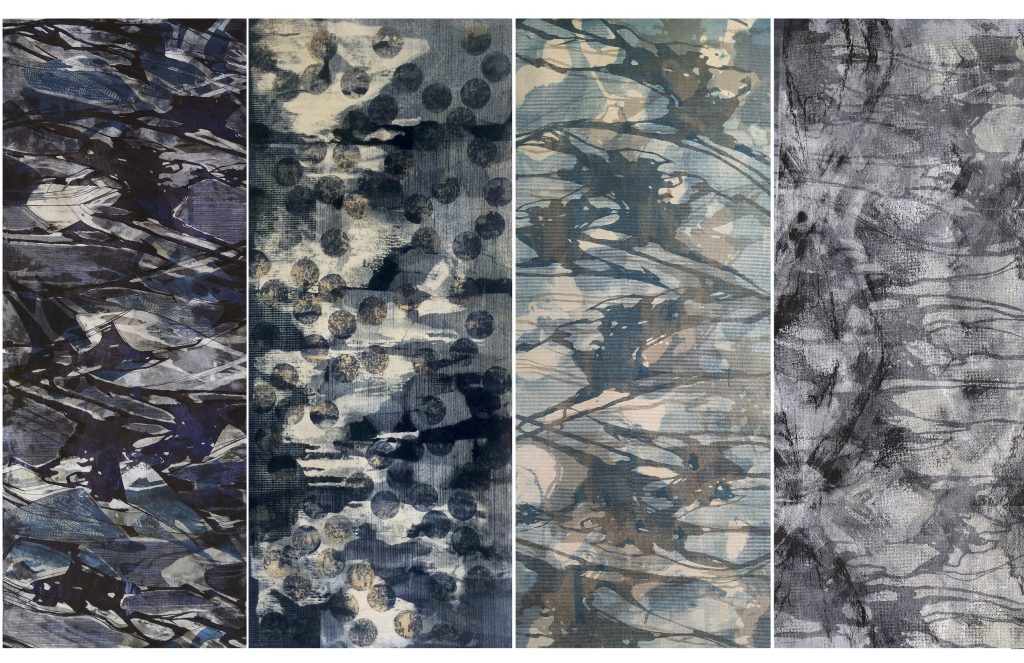 In the past, the School of Fashion participated in the 2016 Joy & Mario International Design Competition with two Academy students, Carly Dean, M.F.A. textile design, and Sumit Gill, M.F.A. textile design, selected as winners. 
The winning streak is a strong indication of the amazing talent that the School of Fashion attracts across its programs. We will be keeping our fingers crossed for all 2017 design competitions!