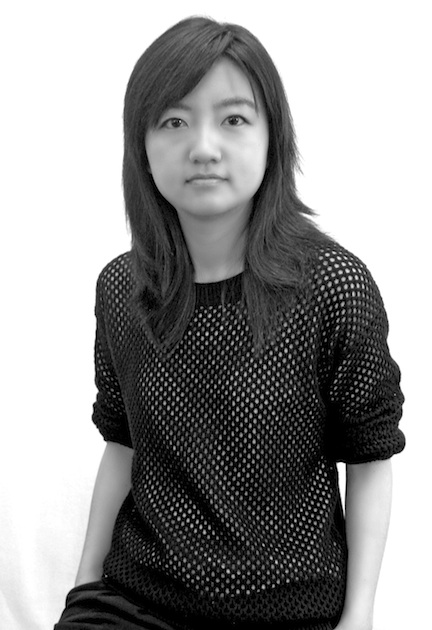 Image courtesy of Rob Curry.
Shanshan Bai, M.F.A. Fashion Design, is originally from the Hami, Xinjiang Province in China. She graduated from Peking University with a Bachelor's Degree in Physics in 2008. During her time as a master's student, Shanshan was the winner of both the 2013 Four Seasons Hotel Uniform Design Competition in San Francisco, as well as the 2013 Monterey Bay Aquarium Sea Fashion Challenge. Shanshan was inspired by the natural curling lines of floral panels, and the continuous twisting of sculptured surfaces. She constructed her garments using a blend of silk gazar and wool, as well as linen yarn. She collaborated with Winbo Shiau, M.F.A. Fashion Design and Knitwear Design, on their Spring 2014 collection.
[justified_image_grid row_height=300 height_deviation=50 ids="25959,25961,25962,25960″]

Curling lines and twisted sculpture inspired  Shanshan's Spring 2014 collection.
If you could come back as any fashion icon, who would it be?
Which [items in your closet] do you most use?
Lately? Leggings!
What is your [style] motto?
Decorate less, let the garment speak for itself.
What is your most treasured possession?
The tattoo I have on my wrist.
Who are your favorite [fashion] heroes in real life?
My mother.