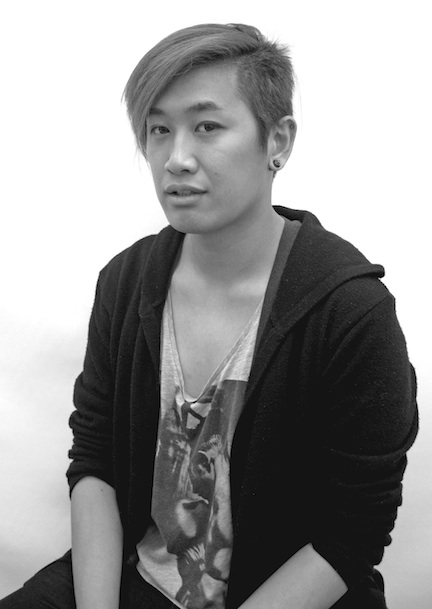 Image courtesy of Rob Curry.
Didvik Kuang, B.F.A. Menswear Design, was born in GuangDong, China, and graduated high school from Norwich Academy in Connecticut. Didvik's collection was inspired by Giorgio Armani's wardrobe for the 1980s movie American Gigolo, but with a lounge wear influence. Using linen, blended wool, nylon and suede, Didvik created a collection that channels Richard Gere's leading man look with a pajama like aesthetic.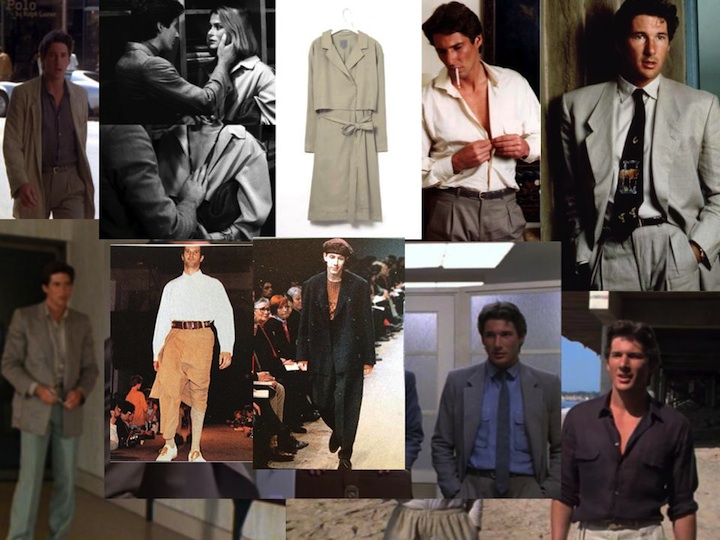 Moodboard for Didvik's Spring 2014 collection.
If you could come back as a fashion icon, who would it be?
Which items in your closet do you most use? 
Cardigans!
What is your most treasured possession? 
This moment, right now, getting to show at Mercedes-Benz Fashion Week in New York.
Which talent would you most like to have?  
I wish I had more confidence!
Who are your favorite fashion heroes in real life?  
My instructors from the School of Fashion who taught me what fashion was.