Twenty-four years ago, Stephanie Thomas was competing in a beauty pageant when the director of the event asked her a question that changed her life: "Why do you never button your left cuff?" Thomas, who graduated from Academy of Art University with an M.F.A. in Fashion Journalism in 2013, was born without a right thumb and is also missing toes on both of her feet.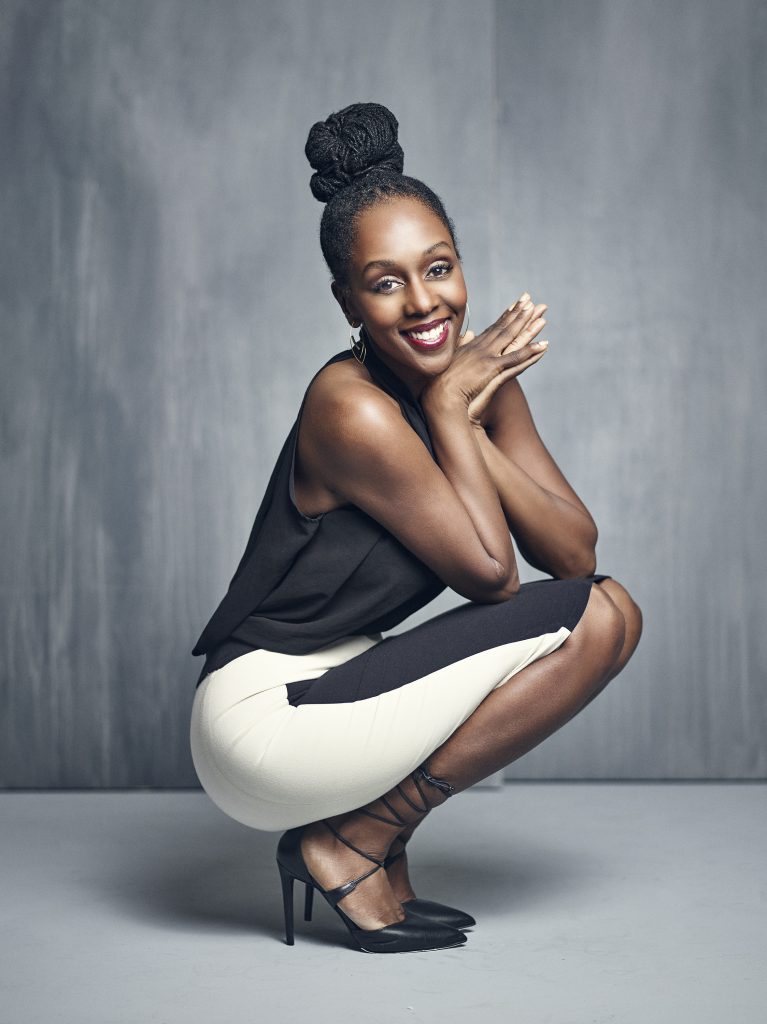 "I'd never really thought about it before," said Thomas "But then it dawned on me—'Duh, I don't have a right thumb,' so I never button my left cuff because it takes too long." That moment opened her eyes to the challenges disabled people face when trying to get dressed. Thomas began researching clothing trends for people with disabilities and found few options. Later, the former news reporter and producer who worked in TV and radio, launched advocacy campaigns to bring more attention to the problem. At one point, she packed away all of her clothing except for her pajamas for an entire year.
"I called myself the P. J. deejay," she said. "I traveled to radio stations in different regions to talk about the need for more clothing options for people with disabilities. The Americans with Disabilities Act made it mandatory for stores to have ramps for wheelchairs and wheelchair-accessible rooms, but there are fewer than five stores in the world that have clothing for the disabled." In 2003, she began contacting mainstream designers and asking them to consider making clothing for those with disabilities. While some expressed interest, none of the conversations resulted in action. By 2008, Thomas realized she needed to come up with her own solutions for helping disabled people with their clothing challenges. Today, she is a stylist based in Los Angeles who specializes in working with disabled clients. Her clients include athletes and actors that she dresses for red carpet affairs. When styling clients, Thomas always looks for clothing that meets the three guiding principles of her Disability Fashion Style System—each piece must be accessible, smart and fashionable.
"Clothes have to be easy to get off and on alone or with a dresser, and they must be medically safe," she explained. "They also have to be something my client loves and that matches their body and lifestyle." Thomas thrives on helping people with a range of disabilities find fashionable clothing that works for their specific needs. Wheelchair users, for example, need pants that are higher in the back than in the front for modesty while they're sitting or being moved to and from their chair. Those with autism often find clothing tags unbearably irritating. Arthritis sufferers appreciate options without hard-to-reach zippers or too many buttons. In addition to her styling services, Thomas launched Cur8able, a disability fashion lifestyle website. "Cur8able came out of the idea that I wanted to cure the fashion world for people with disabilities and be in charge of curating a list of disability-friendly brands," she remarked.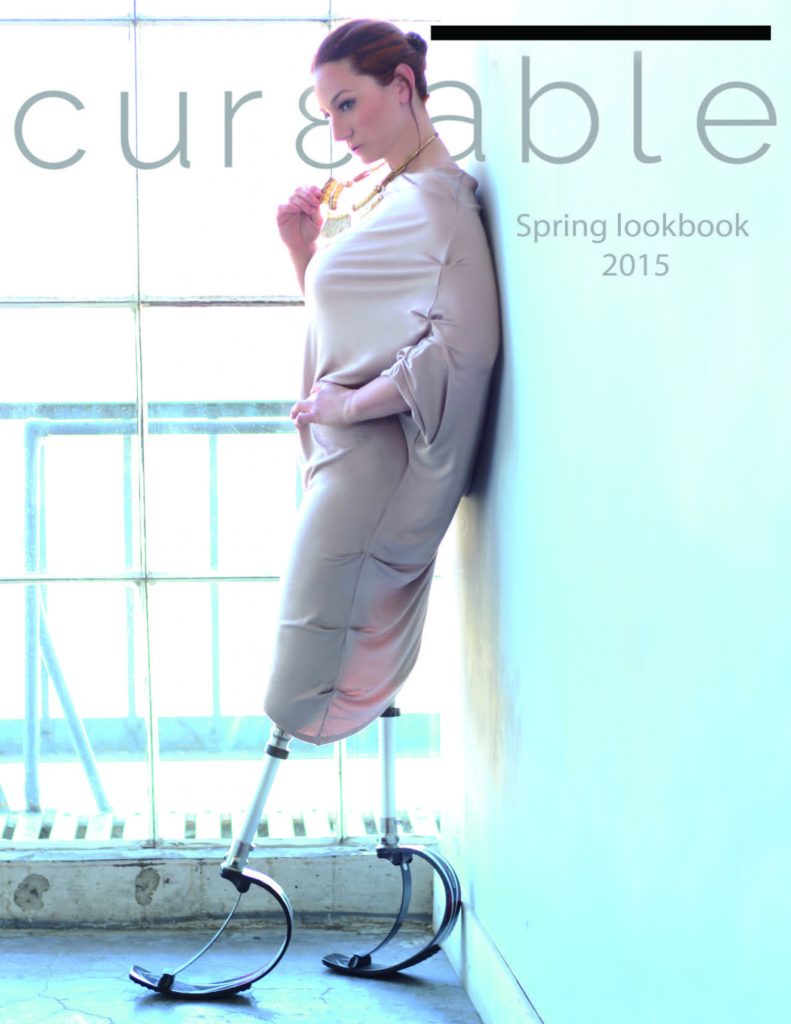 The site includes look books featuring disabled models dressed in on-trend outfits that mix clothing from mainstream designers with pieces created specifically for disabled people. Soon, the website will also include podcasts and blog posts with styling tips from Thomas and testimonials from her clients. "Cur8able has two purposes," said Thomas. "One is to empower and educate people with disabilities, and their loved ones, about their fashion options. The other is to educate those in the fashion industry about the disabled demographic, which has the potential to be a trillion dollar market."
According to Thomas, her studies at the Academy helped her learn everything about fashion and fashion journalism. "I knew I liked fashion, but I didn't understand the language of the industry, so I couldn't penetrate it," she said. "I also learned that you don't have to be a designer to have an influence in fashion—you can be a stylist." Her Academy degree also enabled Thomas to branch out into teaching fashion marketing. Recently, she had the chance to educate thousands of people around the world about the fashion challenges disabled people face when she was invited to speak at a TEDxYYC event—an independently-organized, Canadian version of the popular TED Talks series.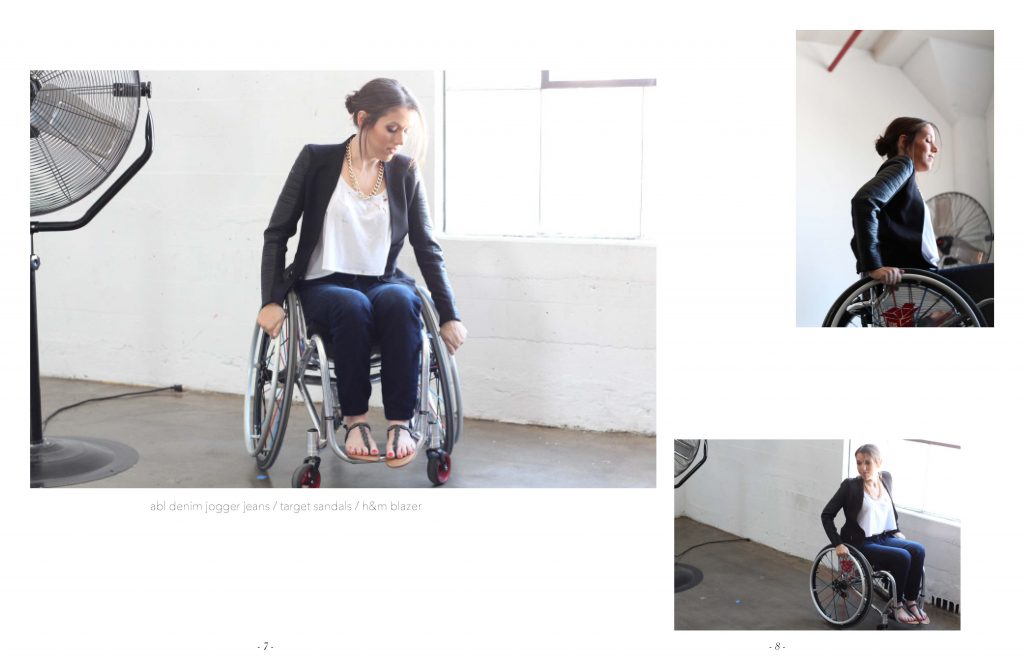 "It was an amazing opportunity for me," said Thomas. "It felt like the culmination of my life's work." She ended her dynamic presentation with a fashion show starring stylish disabled models. It was the first fashion show ever to be held on a TED stage. Find more information about Cur8able, here.
Text by Dorothy O'Donnell/Academy Art U News Staff Reporter. This article originally appeared on Academy Art U News.