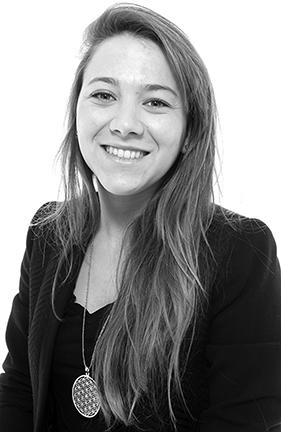 Andrea Nieto, B.F.A. Textile Design, grew up in Cali, Valle del Cauca, Colombia. She is on the Academy of Art University President's Honor List with a GPA of 3.855, and was recently awarded a $10,000 scholarship through the YMA Scholarship Fund as a Geoffrey Beene National Scholar. For the 2013 Graduation Fashion Show, Andrea created the textile designs for B.F.A. Fashion Design student Shumpei Okamoto's senior collection. Her work in the 2013 show earned her an internship at BCBGMAXAZRIA, which was offered to her after show attendees Max and Lubov Azria viewed her work. For Fall 2014, she collaborated on a collection with Frank Tsai, M.F.A. Fashion Design; her textile designs were inspired by personal struggle, raw emotion, and the different stages of the healing process.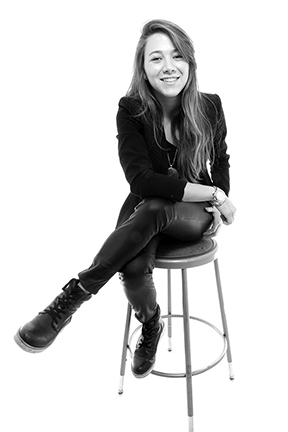 "This collection was inspired in the beauty that there is in decay. The main color used throughout the collection is black and this is how all the different prints came together and made sense.  Personally I was going through some struggles in my love life and all of these emotions came out and each print is a different stage of my healing process." Andrea Nieto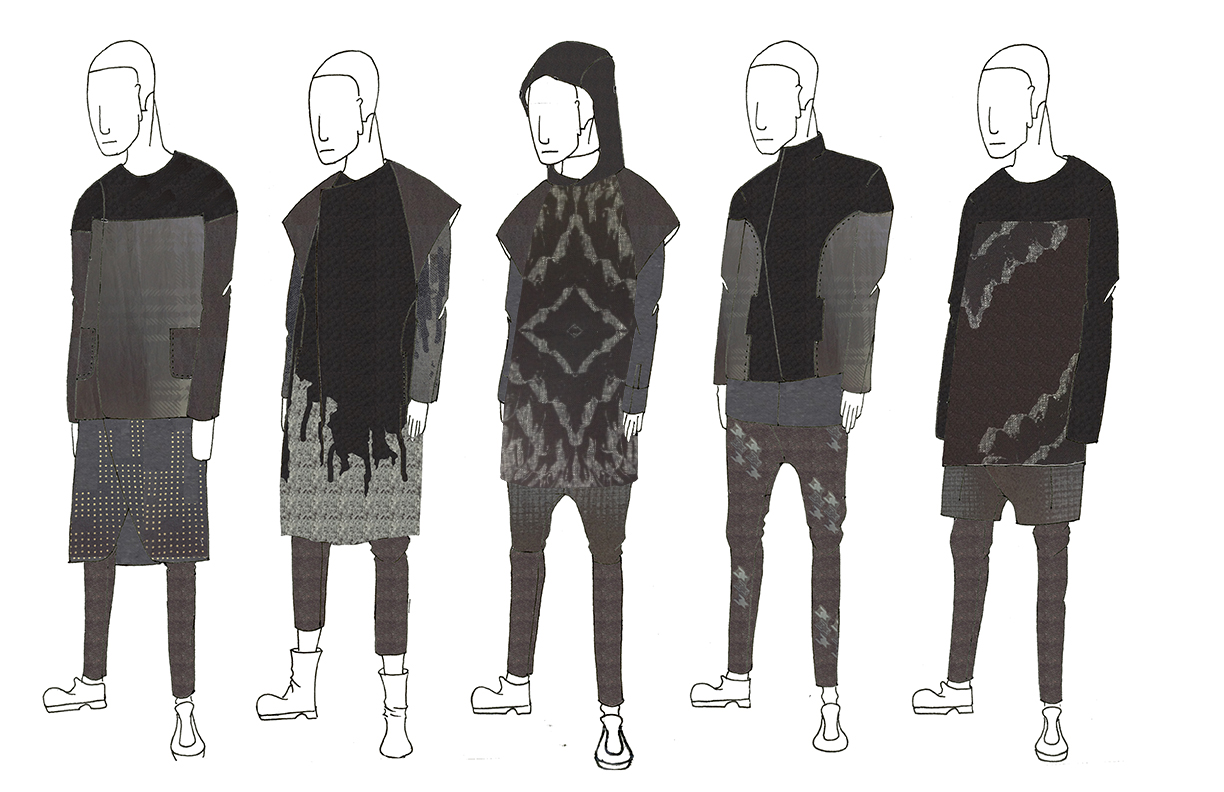 What is the best advice you have ever received?
Be yourself and make that uniqueness come out through your work.
Ignoring the cost, what would you buy right now?
Balenciaga– Black cutout boots
What is your current state of mind?
New York – State of mind
What is your most treasured possession?
My denim overalls.
What is playing on your iPod?
Written By Ashley Castanos