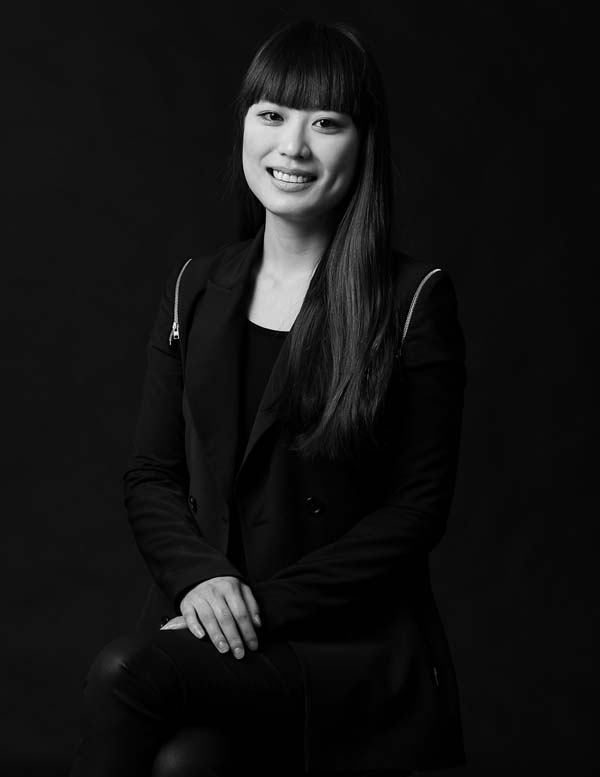 Photo by Aldo Carrera.
Qian Xie is from the Chongqing Province of China. She took an unlikely route to becoming a fashion designer, first earning her undergraduate degree in Legal Studies from Southwest University of Politcal Science and Law. After graduating, she took a job working as an assistant to the Fashion Editor at the New Women's Press in Chongqing, and decided to pursue a career in fashion, enrolling in the Academy of Art University's graduate fashion design program. Qian has excelled beyond the classroom, participating in design competitions including the VitaminWater Color Collection Competition, and St. Vincent de Paul San Francisco's annual fashion fundraiser, Discarded to Divine, for which she won the award for Best Evening Dress. Needless to say, she's been busy. Qian also previously presented her work at Mercedes-Benz Fashion Week Spring '12 as part of the collaborative Italian Trade Commission Collection.
For her Fall '13 collection, Qian was inspired by the ways in which natural light creates shadows in interior spaces at different times of the day. Her designs focus on geometric silhouettes and patterns, and play with notions of negative space. She constructed her garments in a variety of wools, cashmere knits, and fur.
Why did you decide to come to the Academy of Art University? I took a trip to San Francisco in 2007. The artistic atmosphere in the city inspired me because of the emotional expression and the unrestricted rules of creativity. I found the profound passion of art within myself. So I decided to pursue a new life journey, majoring in Fashion Design at the Academy of Art University. Follow the jump to read more!
Can you describe your experience as a fashion design student? I enjoyed the feeling of achievement I felt while developing my inspirations into entities and the process of creation–from research, to design and final production.
What are your feelings, hopes, dreams as you prepare for Mercedes-Benz Fashion Week? I feel blessed to have this opportunity to show my designs at such a well-known platform. I hope that my collection gains adequate recognition and appreciation from the public.
Who are some other designers you admire and why? I have always admired Maison Martin Margiela. The distinctive way he approaches his designs and how he elevates deconstruction to an art form is unlike anything else.
For more on the Academy of Art University Fall '13 Fashion Show, click here.