"I've always known that I was made to live this way, that I would be this sort of legend." The words of fashion icon Karl Lagerfeld have never rang more true than today as the world mourns the death of the prolific designer, a man who leaves behind an impressive legacy that few can rival.
With his signature silver ponytail, fingerless gloves, dark sunglasses and tailored suits, Lagerfeld is one of the most recognizable figures in fashion.
He's also one of the most accomplished, taking over as creative director of Chanel in 1983, 12 years after Coco Chanel's death, at a time when the brand had faded into obscurity, surviving only on perfume sales.
It was Lagerfeld's genius that revitalized the brand and made it the powerhouse it is today.

Young Karl Lagerfeld with Gitta Schilling at Jean Patou's in Paris 1959, photo by Regina Relang


"The Allure of Chanel", original drawing by Karl Lagerfeld
The highly intelligent designer is a testament to hard work; Lagerfeld has an unusually long list of skills and achievements, reaching beyond his talent as a fashion designer.
In addition, to being the creative director of Chanel, he was simultaneously the creative director for both Fendi and his own label, Lagerfeld, and on and off with Chloe. Apparently he didn't sleep because he was also a photographer, director, author, publisher, caricature illustrator, and even Diet-Coke can designer (which he drank religiously).
While most people in their early 80s are long retired at that point, Lagerfeld was still designing new collections for his labels, resulting up to 14 different collections a year.
Most would call him a workaholic, however, Lagerfeld disagreed, "Please don't say I work too hard," he said. "Nobody is forced to do this job. People buy dresses to be happy, not to hear about somebody who suffered over a piece of taffeta."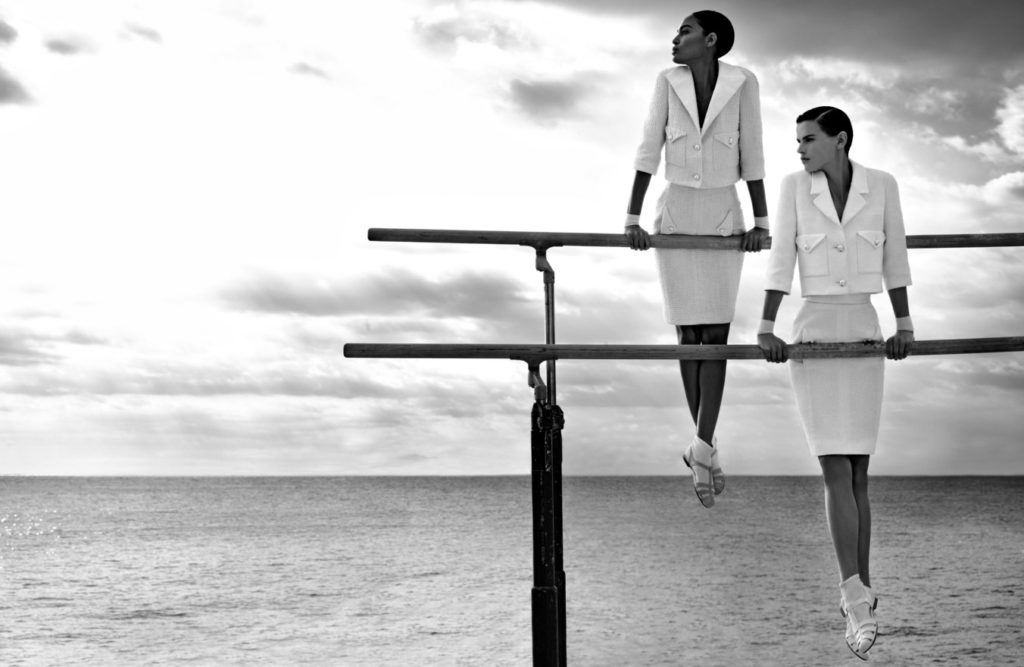 Perhaps one of the most important lessons we can take away from Lagerfeld is to ignore the doubters and believe in your abilities. "When I did H&M everyone said don't do it and it worked. When I took over Chanel everyone said to me don't do it, it's dead, it doesn't work, and it worked. So, I better not listen to people and [instead] follow my instincts," he said.

Clearly it paid off.
RIP Karl Lagerfeld. The fashion world will miss you.
Words by Adriana Georgiades, MA Fashion Journalism.
Cover photo by Vittorio Zunino Celotto / Getty Images