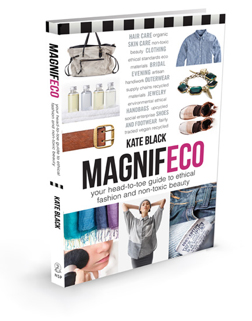 Is getting healthier one of your 2016 New Year's resolutions? If so, then Fashion School Daily has great suggestions to share from Kate Black, founder and author of Magnifeco: Your Head-to-Toe Guide to Ethical Fashion and Non-Toxic Beauty. As previously mentioned on her visit to the Academy of Art University, Black informed us that we burden our bodies with toxic chemicals more often than we think. To reiterate that fact Black shares information that average men use six different personal care products a day that contain about 85 different chemicals, and the number doubles for women. To worsen things, compared to other countries the US has fewer restrictions and less transparency when it comes to regulate personal care product ingredients.
Thankfully, Kate Black and her book Magnifeco is here to enlighten us with suggestions for a healthier and toxic-free year.
Ask ourselves if it's necessary to use all the personal products we have been using. Do we need to wash our hair every day? Do we need to use shaving cream when we shave? Do we need to apply that facial mask every night before we go to bed?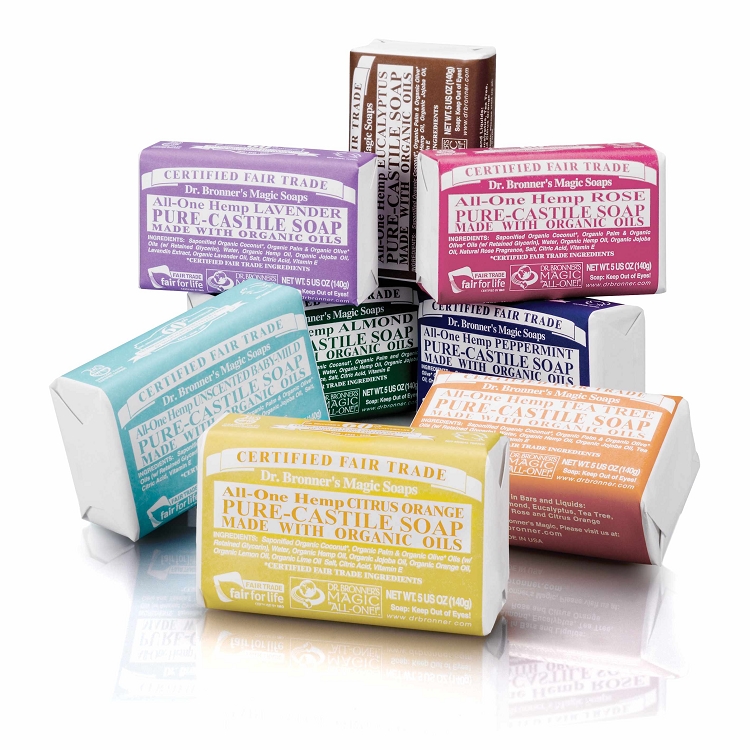 Begin with easy changes:

Body soap: Bronner's offers an excellent, affordable and most importantly toxic-free body soap that comes in liquid or bar.
Lipstick or lip balm: lead, a chemical element usually used in roofing, plumbing, ammunition, etc., has been found in high number of lipsticks and to worsen things 71% of lipsticks have fragrance added into them. Ilia beauty produces beautiful organic and natural high-end lipstick and RMS beauty offers a line of food-grade organic lip-gloss
Buying travel size for items that take longer to assess such as hair products or skin care allows you to test the product over a long period of time without paying full cost

Ignore fragrance. We use synthetic fragrances without knowing it. Synthetic fragrance can be injected with phthalates, which is a group of chemicals used to make plastic more flexible and harder to break. Exposure to this chemical can lead to birth defects in boys' reproductive system and lower sperm motility in men. Additionally, fragrance contains up to 4,000 other chemicals that are not disclosed on the label due to trade secret practices. Choose products scented with essential oils such as ones offered by Intelligent Nutrients.
Most non-toxic brands are usually independently owned and produce in smaller batch compare to the conventional brands. They are sometimes available at the health food store or online.
We know we'll definitely be implementing some of Black's tips in 2016, and we wish you a happy, healthy 2016!
For more information about non-toxic beauty and ethical fashion products, visit Magnifeco.
Written by Taufik Marasabessy, BFA Merchandising