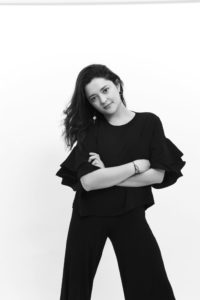 From the colorful Barranquilla Carnival to Huila's Bambuco Pageant and Folkloric Festival, spectacles and joyful events are plentiful in Colombia. Looking to highlight the rich culture and high-spirited side of this country, Camila Pinzón, B.F.A. fashion design, was seeking to honor what she was blind to at first. Growing up in Colombia, she didn't appreciate what was in front of her, and it wasn't until later, during a trip to Cartagena, that she felt the need to learn more about the place she calls home. Colombia can be often associated with the dangerous world of drugs, and Pinzón wanted to express the unknown side that truly matters when it comes to her heritage.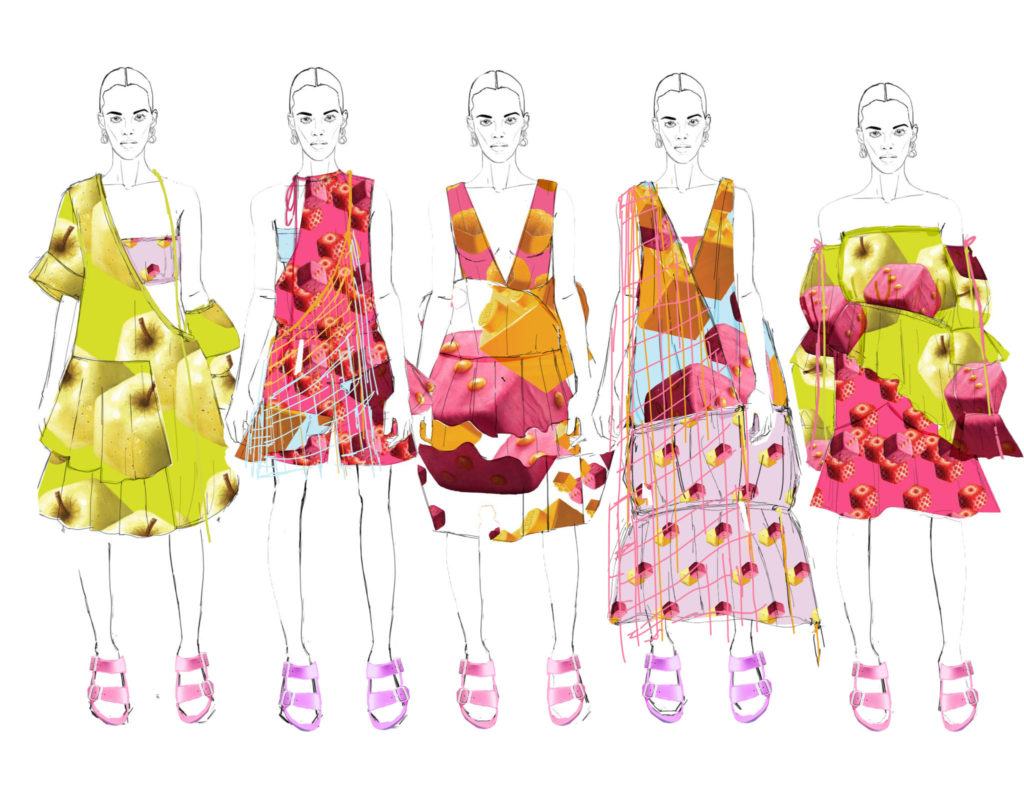 Acknowledging the fact tourists get mesmerized by Colombia's nightlife and luxurious hotels rather than by the culture and traditions, she aims to highlight the difference. Pinzón recalls walking down the streets of Cartagena with her family when she was younger, without giving its significance a second thought. On a recent visit, instead of hanging out at bars or visiting the trendiest spots, she opted for museums and exhibitions that would connect her with her past on a deeper level.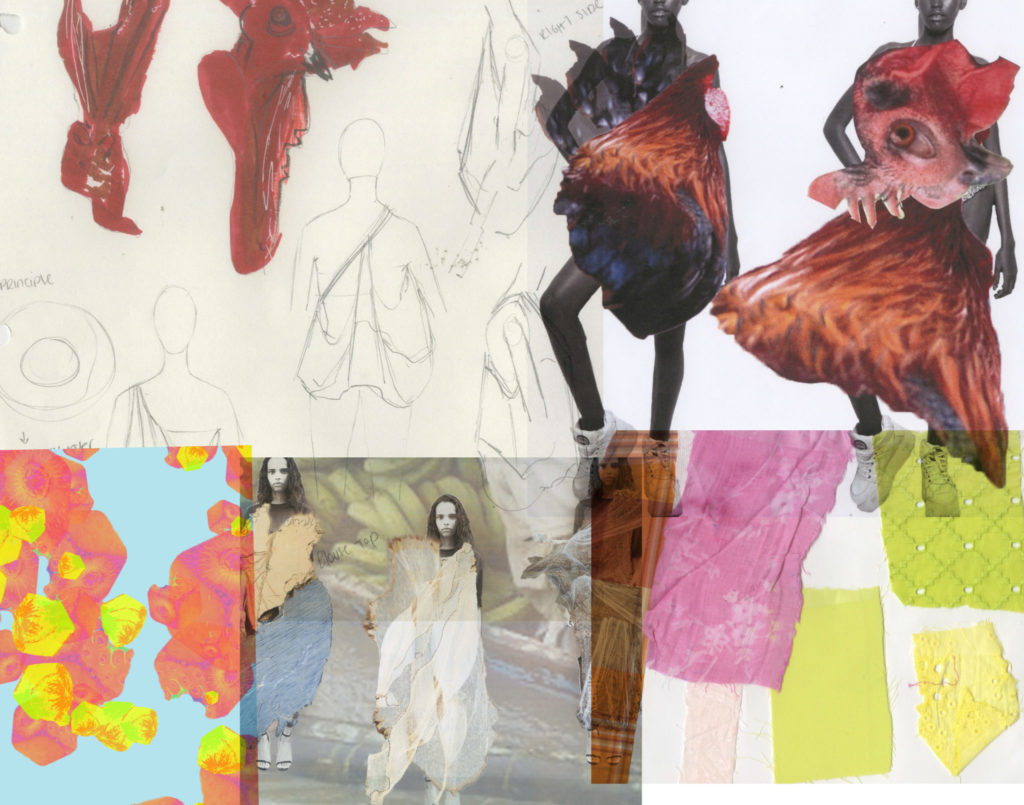 Through silhouette and unique digital prints, Pinzón infused her collection with life and cheerfulness. Her initial process involved creating her textiles; however, after seeing several 3-D objects generated by the Academy's School of Game Development, Pinzón was inclined to do something unexpected. Her discovery of the 3-D images featuring cubes and apples led to her choice to use more playful shapes and altering color tones and brightness. Cotton satin blends were used to create collection pieces such as the balloon skirt, an oversized corded drawstring dress, and a short crossed body jumpsuit. Pinzón honors her heritage in her debut collection by incorporating traditional ruffles of Colombian dress – details which emulate the beat and rhythm of the vallenato, capturing the eye with additional movement as the garments are worn.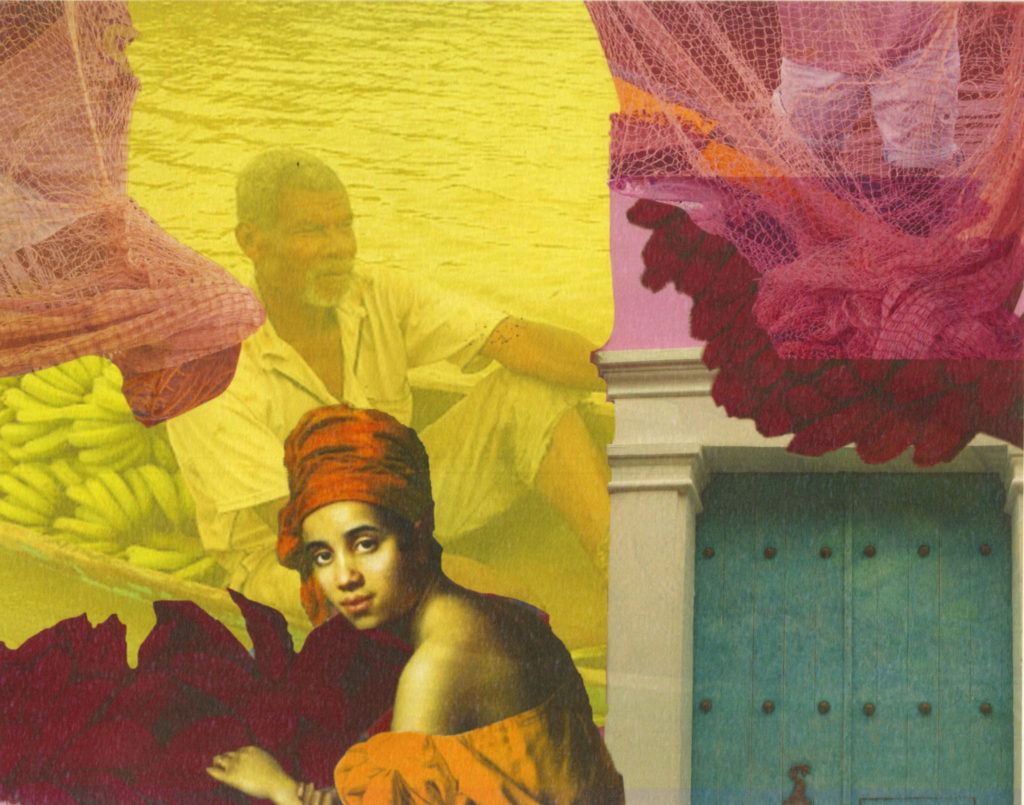 The result is an honest homage to Colombia's true essence, and Pinzón's declaration of faith in the history and culture of her roots. It is also a synthesis of happiness and joy, looking to challenge preconceived notions about her home country and to celebrate Colombia's lively and colorful culture. Pinzón collection reminds us to dig deeper, past sensational headlines and trendy locations, to get the full story.
Words by Camila Encomendero, BA Fashion Journalism