Last Friday, I had the pleasure of going to the St. John store at the Four Seasons in San Francisco for a presentation of the Fall '11 Collection by the label's Creative Director, George Sharp. Models showed off key looks of the season, which George narrated, including details about the fit and fabrics, as well as tips for styling.
Some of the key trends for the season were head-to-toe neutrals in similar shades, menswear inspired separates with a feminine twist, and fine details: a fur collar here, or finely beaded belt there. I was also loving the rich leather accessories – gorgeous belts, gloves, and bags. Each and every piece was tailored to perfection and the timeless silhouettes were easy to admire (and lust after!).
Some of George's favorite pieces were the burgundy asymmetrical satin evening gown, the flannel fishtail skirt (love!), and the easy separates that can be mixed and matched. My fave piece? Hands down, the knit poncho with a detachable fox-fur collar – which could easily be removed if you're not into fur! Is it too early to start my Christmas wishlist?!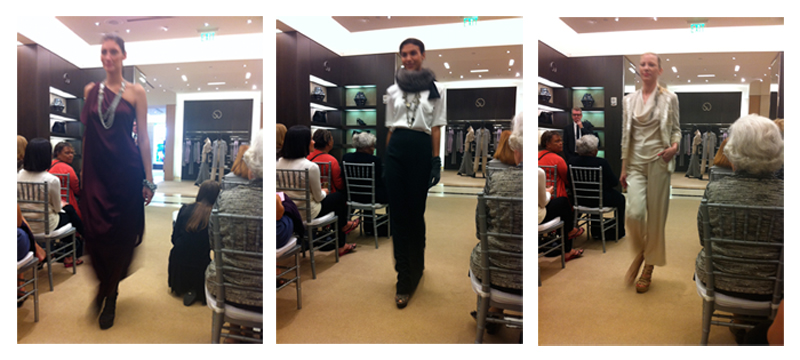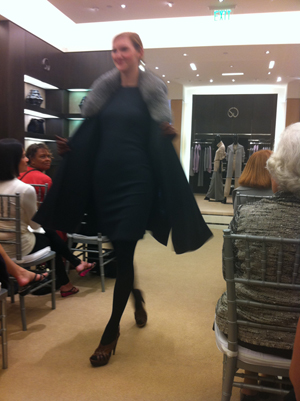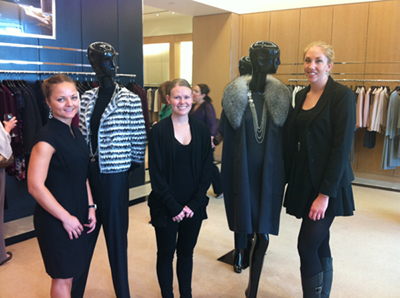 Thank you to our friends at St. John for including us in this wonderful event!