Starting September 3rd, the School of Fashion will host the exhibition, Styling: Dressing the Fashion Image. It will feature the work of our aspiring stylists that will put other stylists to shame (*cough*RachelZoe*cough*) and their collaborations with other student photographers and fashion designers.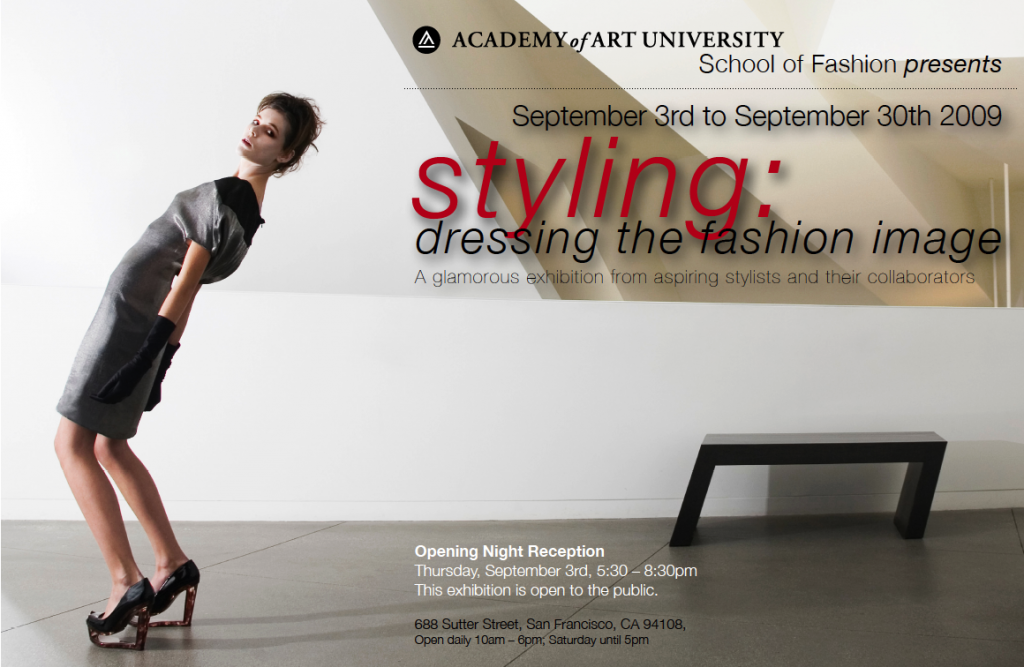 In case you couldn't read the info on the flyer, here it is again:
WHAT: Styling: Dressing the Fashion Image exhibition
WHEN: Opening night reception Thursday, September 3rd from 5:30 to 8:30 p.m. The exhibit runs through September 30th.
WHERE: 688 Sutter Street, San Francisco. Open Sunday through Friday 10 a.m. to 6 p.m.; Saturday 10 a.m. to 5 p.m.
See ya there!