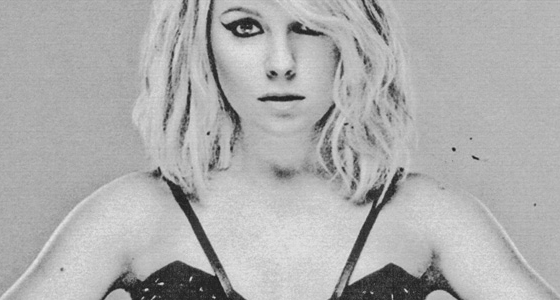 Photo Courtesy of Little Boots.
Happy Friday Everyone!!! We love Friday for many reasons – it means the weekend is finally here, there is always something to do, somewhere to go, people to see, AND we get to share our new favorite tunes with you! This week's jam is courtesy of Little Boots – one of our fave UK exports (they are really killing it with the music these days).
This multi-talented musical maven has been on our radar for several years now. We loved her debut album Hands, and the follow up EP Illuminations – and have been anxiously awaiting new material. Her album isn't set to come out until later this year, but she recently released the single "Headphones" – and we love it. It's a song all about leaving your headphones on at the club, and the Bullion Collective-directed video is pretty hilarious. And – just one more reason to love it – it was produced by another of our faves, The Knocks. We think it's the perfect song to start your weekend – enjoy!
Follow the jump to watch the video!