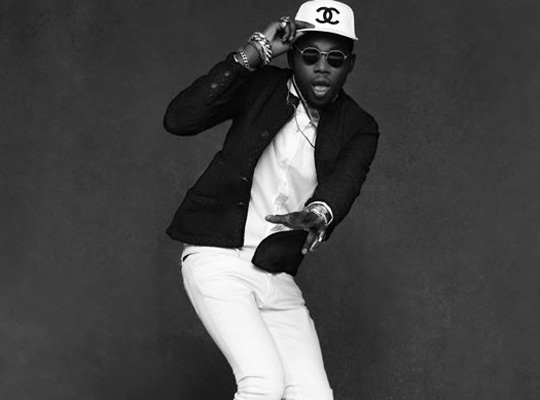 Theophilus London in Chanel's The Little Black Jacket. Photo Courtesy of Chanel.
If you follow us on Twitter (if you don't – get on it!), you've seen us Tweet about our obsession with Theophilus London's Love is Real, remixed by Fred Falke. We have had this song on repeat all week long – it is seriously awesome. It has an amazing electro back beat, with London's rapid rhymes and Holly Miranda's smooth, sultry chorus. It's Friday night dancing perfection – just what we need at the end of the week!
And did we mention that London performed at the Chanel Little Black Jacket Exhibit opening party last night in NYC? Whilst wearing a Chanel LBJ? Yeah, he rocks.
Follow the jump for the song!