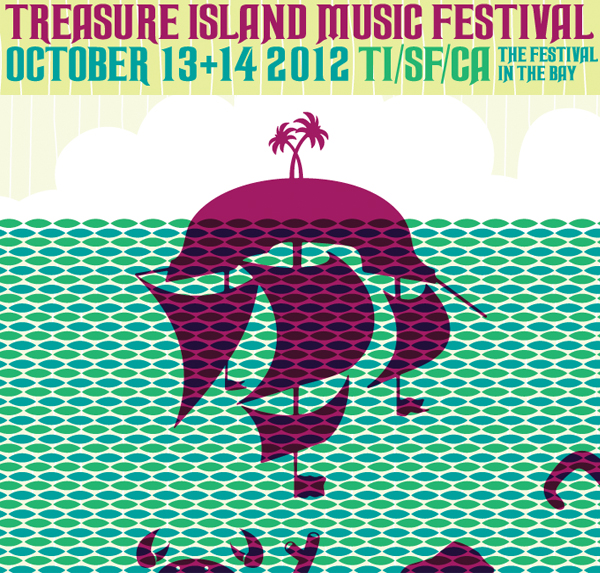 This week's A Little Music for Your Friday post is dedicated to one of our favorite Bay Area music festivals, Treasure Island. The festival is hitting SF next weekend, and we've been brushing up on all of the bands in preparation. We can't wait to see our favorites, including The XX, M83, and Toro y Moi – but we're equally as excited for some of the new kids on the block like Youth Lagoon, our girl Grimes, and Wild Belle. We've compiled a playlist of songs we can't wait to get down to, the perfect jams to start your weekend right.
What bands are you most excited to see? Let us know in the comments!
Follow the jump for the playlist!
1. Dirty Ghosts – Shout it In
2. The Coup – My Favorite Mutiny
4. Grimes – Oblivion
5. Toro y Moi – Blessa

If this song plays at sunset, we may just die of happiness.
7. araabMUZIK – Electronic Dream
8. Tycho – Hours
9. SBTRKT – Wildfire (feat. Little Dragon)
10. Public Enemy – Bring the Noise
11. Imperial Teen – Yoo Hoo
12. Wild Belle – Keep You
13. Ty Segall – Lovely One
14. Youth Lagoon – Cannons
15. Divine Fits – My Love is Real
16. Best Coast – Boyfriend
17. Gossip – Love Long Distance
18. M83 – Reunion
19. The XX – Swept Away
And check out the extended playlist we created on Spotify!