There's something motivating about going shopping for sportswear but ever walk into a store and think to yourself, "Why isn't this offered in a different color?" or wonder "If this can be monogrammed?" Sportswear retailers are noticing this desire for freedom in choice as personalizing garments has become big in the fashion world. Everybody from Victoria Beckham to Emma Roberts have been seen sporting monogrammed clothing. so it's time to get in on the action. Though it's been done with regular clothing, did you know there are services available for your fitness tools, too? Here are 9 sporty items that can be personalized to enhance your workout whether you're in the gym or out of it.
1. Sneakers
Sportswear giants Nike, Reebok, and Adidas know that staying ahead of the competition means offering something new. At the moment sneaker culture is alive and well but creating your custom shoe lets you have something more special than a pair of Air Jordan's. Customized sneakers are a way to display personality in an innovative way that can be worn for a variety of workouts. The whole process can be done online and gives the customer the freedom to pick everything from the style, lining, color, to the sole and of course monogramming. The average delivery time is between 3 – 5 weeks and the prices depend on the shoe styles and retailer.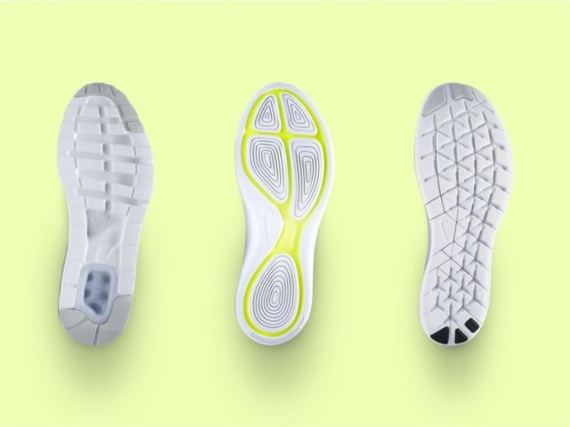 Nike sneaker selection. Image courtesy of Nike
2. Leggings
One of the biggest essentials within a woman's wardrobe, the leggings have surpassed activewear and are often worn for more than working out. Now each look can be perfect with ALALA's customized leggings. The leggings have 3 panels that can be individualized to create 700 color combinations. This guarantees that each pair will be authentic and up to you taste. With each pair of leggings ALALA also offers a free silver reflective initial monogram on the back of the right ankle. The price is $185 for one pair of customized leggings and delivery takes between takes 4 – 6 weeks. ALALA is known for their high quality activewear and now they've stepped up their game by offering customized leggings.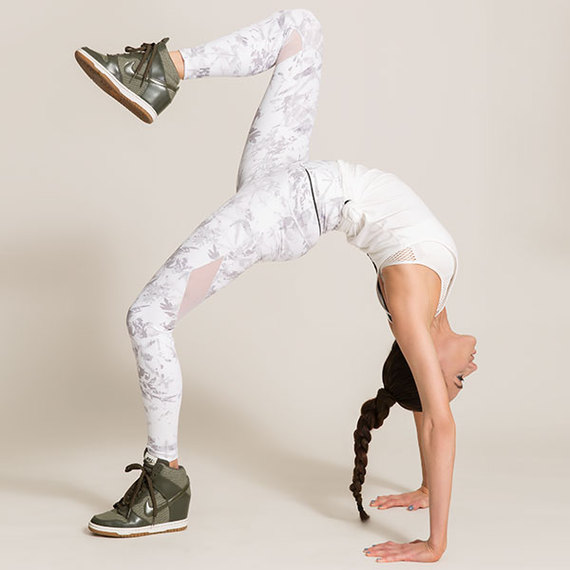 Katherine Kerrick in her custom ALALA leggings. Image courtesy of ALALA
3. Towels
Towels are an important part of a workout that help with hygiene and comfort while breaking a sweat. Monogramming company Mark & Graham offer towels, among other things, that can be made special for yourself or your favorite class. The embroidered Turkish hydro cotton hand towels come in 7 colors and can be designed with a number of fonts and hues. Made from 600-gram Turkish Aegean cotton the towels are priced at $28 each and the standard delivery time is 5 – 8 business days though a rush delivery is offered. These are good for personal use or make for a thoughtful gift for your swolemate.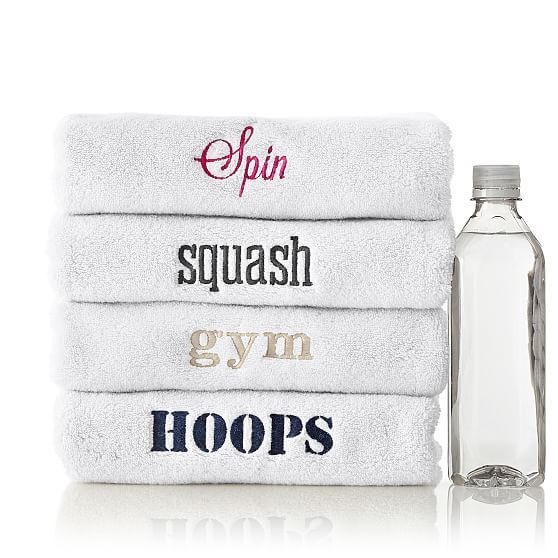 Towels embroidered for each class. Image courtesy Mark & Graham
4. Water Bottle
Whether you're on a hike, at the gym or just running errands, staying hydrated is an important part of the day. Instead of being wasteful and constantly buying plastic water bottles, invest in a monogrammed one from CafePress. The online gift shop offers a vast array of styles and designs for labeling their products. The prices range from $9.99 – $24.99 and they can be made for personal use or make good promotional gifts. Choose from stainless steel, insulated or the easy squeeze sporty bottle and have it delivered in approximately two weeks. Not only do they make personalized 0.75L bottles but they also offer sippy cups for the little ones. A personal water bottle can help environmentally and is bound to last through many gym memberships.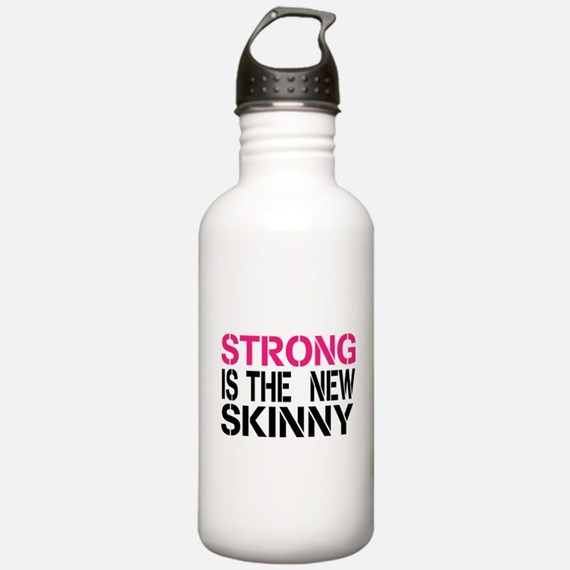 Stainless steel water bottle that can be customized. Image courtesy CafePress
5. Baseball Cap
While it's not a necessity in the gym, it's a great tool for those outdoor workouts, hikes or bike rides. Logo Sportswear offers a range of baseball caps that can be made special just for you. Whether you want a snapback, baseball, or Velcro back the choices are plenty for men, women and children. The prices range depending on the design, embroidering and style of hat which can start as low as $8.99. Names, logos or images can be placed on the cap with options for the back as well. This can be a fun way to add some quirk to your outfit that will definitely catch some eyes.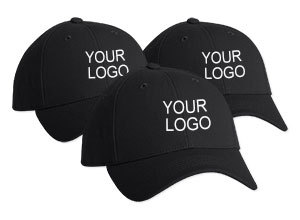 Baseball cap example that can be personalized. Image courtesy of Logo Sportswear
6. Socks
For the person who can't keep track of their socks this is a helpful way to keep pairs together. Less obvious than other gym necessities, socks are still a vital part of the whole ensemble. Customize Elite Socks create fun socks and will print images, names or special logos. The prices start at $19.99 take up to 3-5 days for shipping. The creativity factor is high here because CES can print your choice of vibrant images covering the entirety of the socks. This is a whimsical way to personalize something that can be worn in both the gym and outside.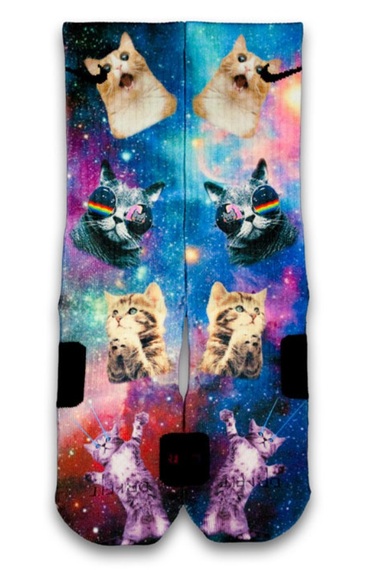 Space kittens custom socks. Image courtesy of Customize Elite Socks
7. Fitbit
Heart rate monitors have become a big component of working out though many don't allow for much customization. While the Fitbit gives choices in band color, there isn't as much to personalize it until now. Magic Your Band make custom Fitbit Flex skin stickers which aren't as permanent and can be replaced for different prints when you want to switch things up. This adds a little character to the fitness tracker in a way that goes beyond just the color of the band. Select from prints, designs or upload your own and even add a name. The stickers start at $8 and entire process is quick, easy and ship within 3 days.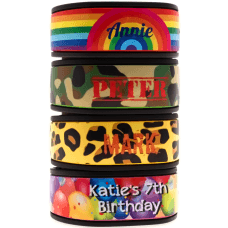 Fitbit skin sticker examples. Image courtesy of Magic Your Band
8. Yoga Mat
As any yogi will tell you, their mat is one of their favorite items so why not make it even more special by personalizing it? Clairebella has many options for what type of yoga mat to create for an extra zen experience. Choose from a large selection of bright prints like stripes and zig zags or blossoms and seashells. The prices start at $59.46 and shipping takes up to 3-5 days after processing. Individualized with a monogram or a name, it's bound to make your Savasana more relaxing.


Ocean waves printed yoga mat with initials. Image courtesy of Clairebella
9. Sports Bra
Sports bras are a vital part of a woman's gym attire beginning at puberty and women go through many throughout their lives. Finding a unique and supportive sports bra doesn't have to be a hassle with online customization. Online monogramming boutique Born to be Sassy offers a special service for sports bras that's not offered at your local Target. There are a number of hues and styles to choose from for both grown women and teenagers. Prices start at $24.99 and ship within 1 week depending on stock.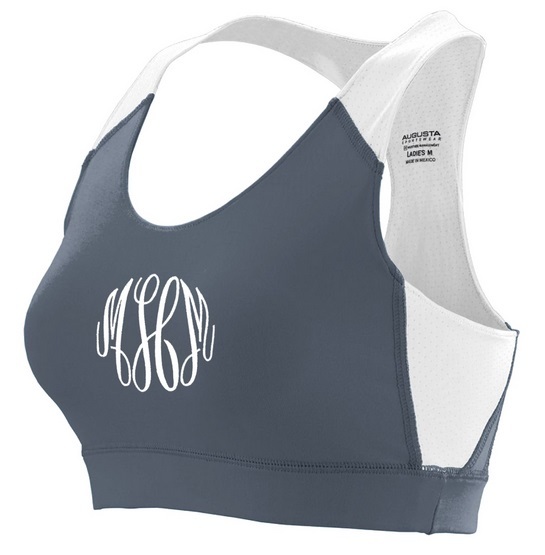 Graphite ladies sports bra. Image courtesy of Born to be Sassy
Text by Vivien Moon, MA Fashion Journalism Alumna. This article originally appeared on Huffington Post.