Elisa Palomino, a guest to the May fashion show (and Simon Ungless's classmate when he was at St. Martins), has just shown her namesake collection in Rome and here are some photos.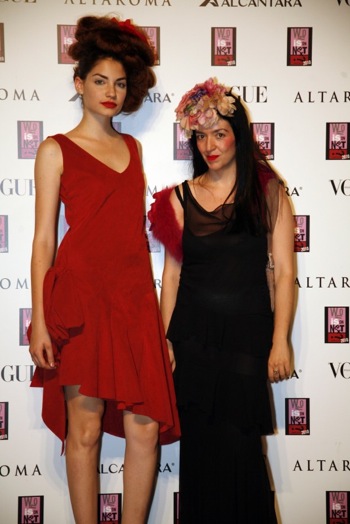 Palomino (who also selected six of our students to intern at Diane von Fürstenberg) first made a splash in the fashion industry as the designer behind Moschino's Cheap & Chic Collections where she developed the whimsical style of their second line. After five years, Elisa Palomino was recruited by John Galliano to work for his own label as well as Dior.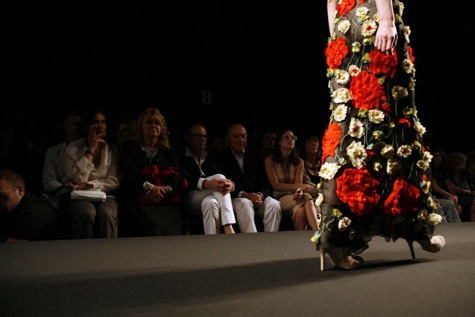 I spy Beppe Modenese in the front row. (He started Milan Fashion Week and was once a guest of the School of Fashion with Oscar de la Renta)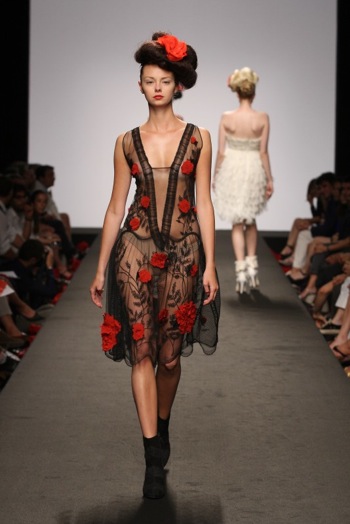 At John Galliano, she was appointed Head of the Studio and during the next eight years helped the fashion house flourish creatively. At Dior, Elisa worked with the "petis mains" at the haute couture ateliers where she helped create real works of art.
Following Galliano, Elisa worked as studio director at Cavalli before moving to New York to become Vice President of Design at Diane von Fürstenberg. Fall 2010 marks the first season of her own label, Elisa Palomino, as well as her debut runway show during New York Fashion Week.
Follow the jump for more pictures and video from when Elisa visited us in May.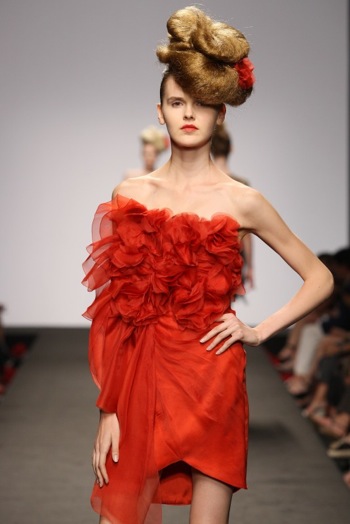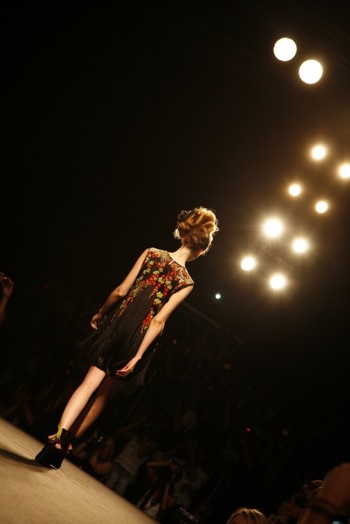 Elisa Palomino [Official Website]