From housewares and newspapers to travel accessories, here are four unexpected fashion-world collaborations happening now.
1. IKEA x Virgil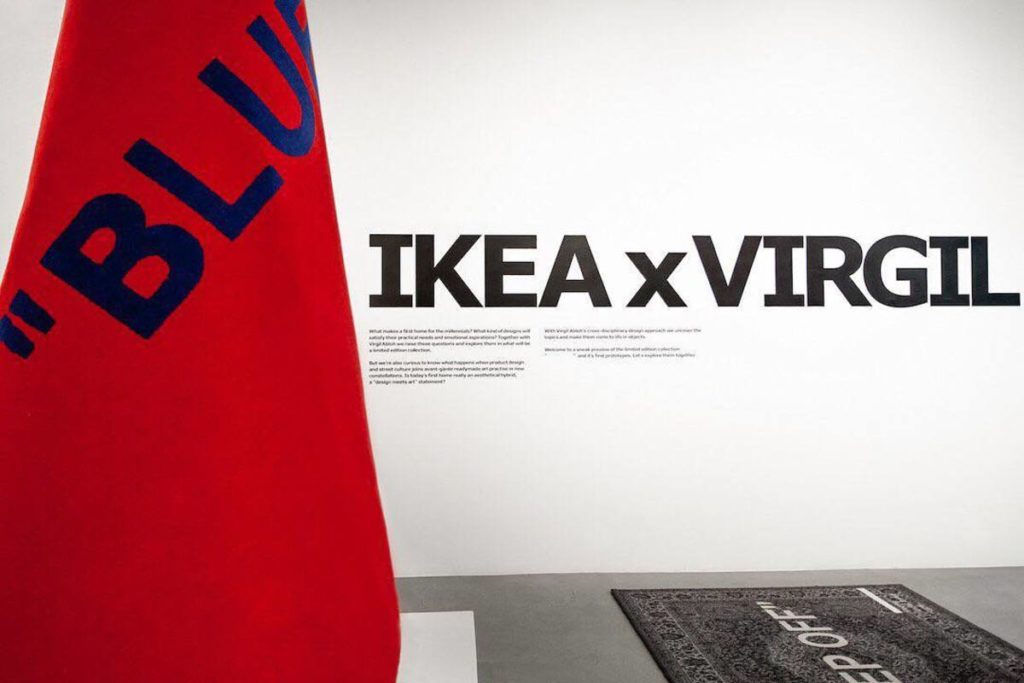 It's been more than a year since home furnishings giant IKEA announced its surprising collaboration with Louis Vuitton men's wear artistic director Virgil Abloh, starting with teasers and official imagery of the upcoming collection, called "MARKERAD." The project consists of furniture, rugs and accessories, including a distortion mirror and a "receipt from IKEA" indoor mat, recently revealed on IKEA's Instagram account. With intense anticipation from the public, Abloh and other international artists worked together to design a series of playful creations. Expect the fun goods to arrive next year.
2. The New York Times x Sacai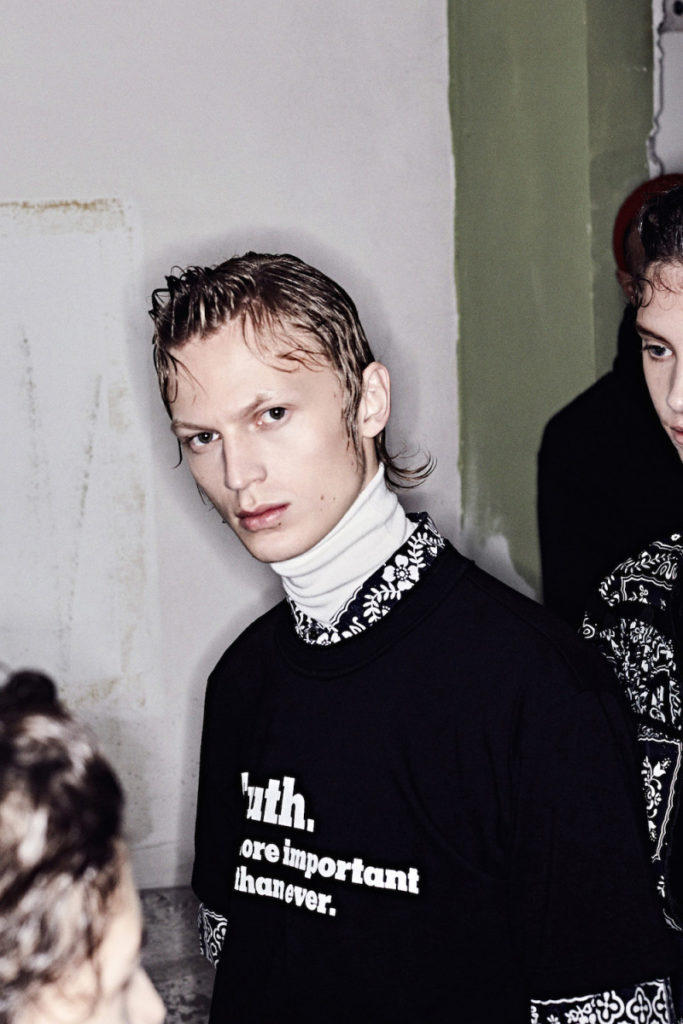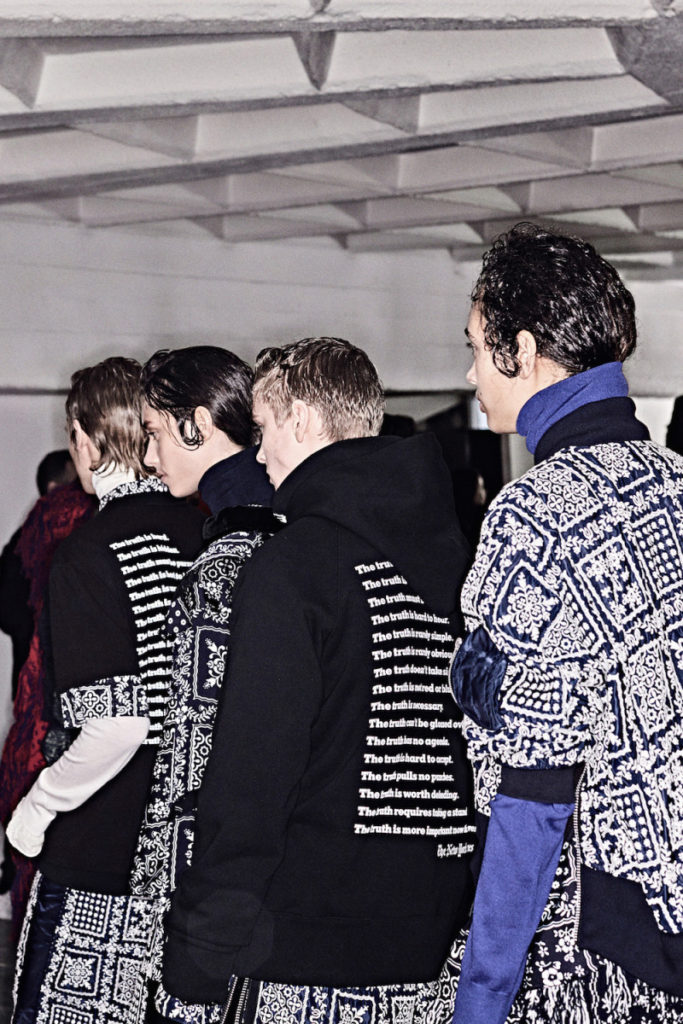 With the brand's Fall/Winter 2018 runway showcase, Sacai released its cross-border collaboration with The New York Times. The whole collection emphasizes the "truth," to match The New York Times' recent ad campaign and its new slogan, "The truth is more important now than ever." Sacai designed a range of black and white tees and hoodies with eye-catching text on the front and back to represent the same branding and statements from these companies. Check its runway show to see if you agree with their bold voices.
3. UNDERCOVER x Cindy Sherman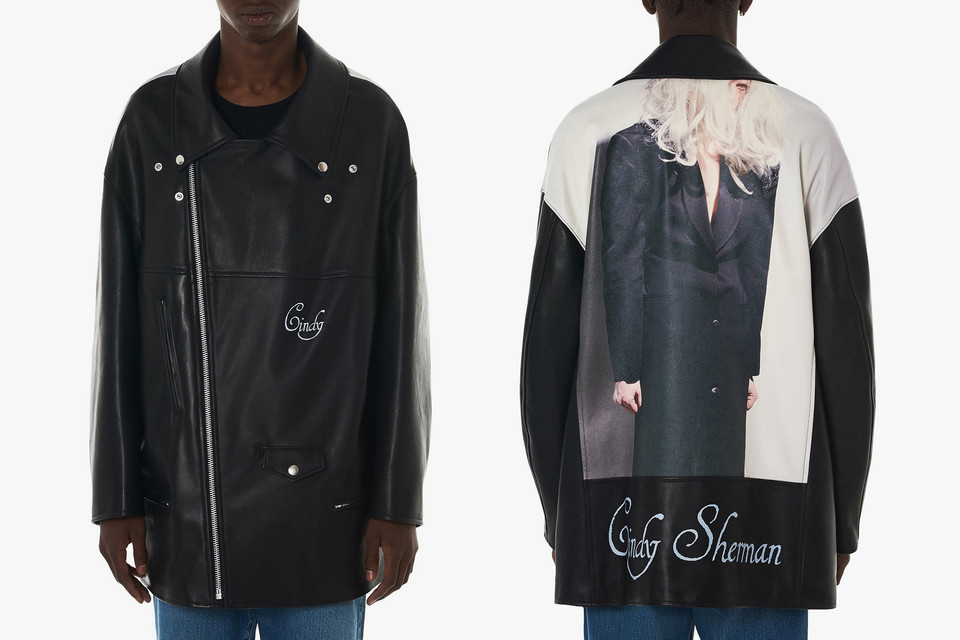 After collaborating with Supreme on its spring drops, American photographer and director Cindy Sherman started her new project with Japanese brand UNDERCOVER. Designers gave the classic moto jacket an oversized punk look, and focused on the huge back print coming from "Untitled Film Stills," along with embroidery of Cindy's full name. Different from Supreme's artwork print tees, UNDERCOVER added more Japanese street fashion with Cindy's photography. Now this artful piece is available on Dover Street Market's web store.
4. RIMOWA x Off-White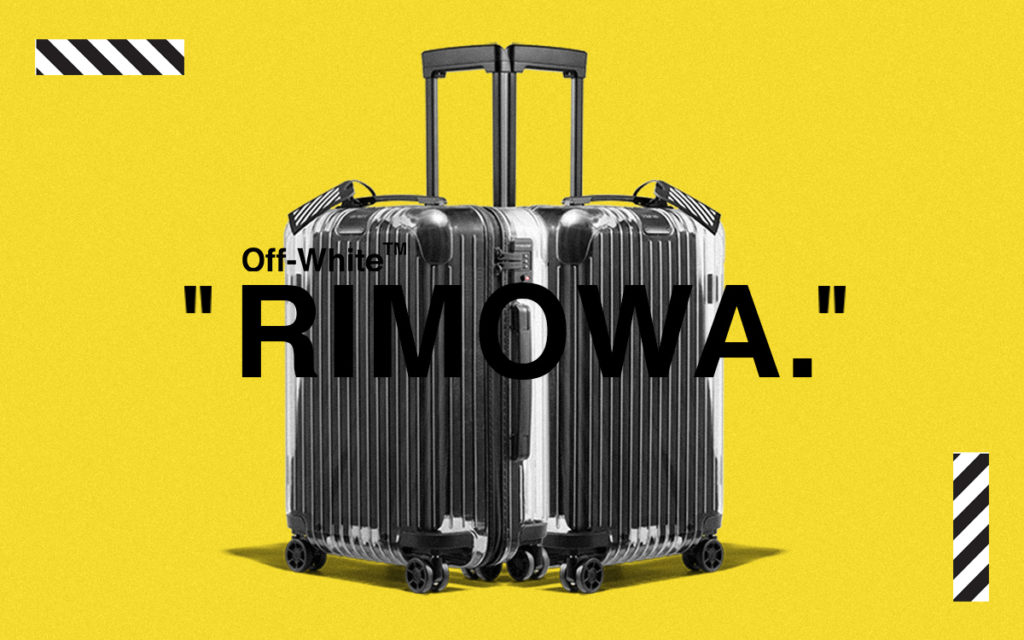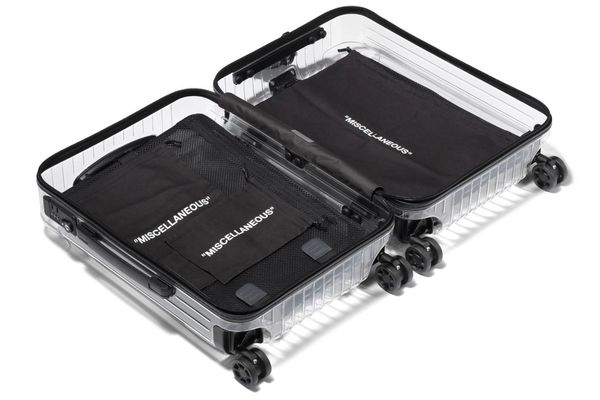 These suitcases might be the hottest summer essential. After collaborating with Fendi, Supreme, Anti Social Social Club and NASASEASONS, suitcase brand RIMOWA started an experiment with Off-White this summer. Off-White designer Virgil Abloh saw this collaboration as a thesis study about travel, tourists and personal belongings, collecting ideas from the whole world and transferring the in-between emotional relationships to this collection. These just-released suitcases are different from what we saw on the Off-White SS19 runway. Despite the eye-grabbing design of a hard transparent shell, the team utilized Flex-Divider for users to package belongings. And for other fun design details like extra orange "multiwheels," check the RIMOWA website.
Text by Xinyu Alexandra Cheng