In as little as a decade, fashion media has transformed and grown, thanks to technological advances that allow us to have constant audience interaction at our fingertips. However, as new platforms emerge that make fashion even more accessible, the rules for covering the industry are changing.
What type of stories matter to editors and readers? What does it take to succeed as a journalist in the age of social media? Is traditional story pitching still effective? Mark your calendar for Tuesday, July 31 @ 6 PM to discover answers to these and many more relevant questions, when local fashion media experts join forces to discuss and help clarify the current state of fashion media.
Moderator Stephan Rabimov, Director of the Social Media Center & Fashion Journalism at the Academy of Art University, will kick off the conversation with journalist Maghan McDowell, who has reported on style, technology and culture for publications including Business of Fashion, Marie Claire, and WWD, and, San Francisco Magazine Style and Design editor, Erin Feher, who has covered design, art, fashion and lifestyle for more than dozen publications locally and nationally.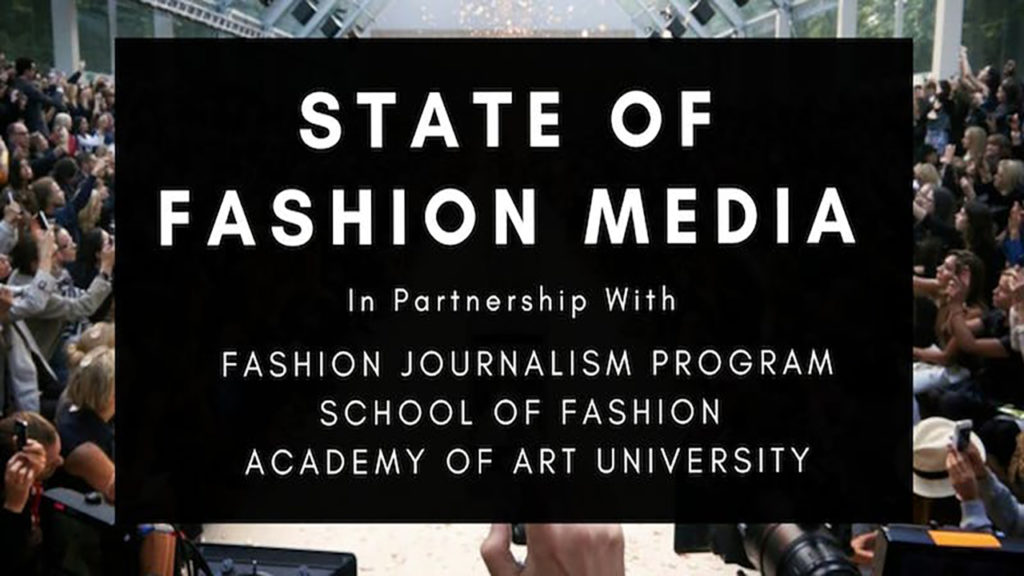 Audience will have a chance to ask questions of the panel and participate in the post-panel networking.
The event will be held at the Fashion Incubator San Francisco, a non-profit organization that supports apparel business in the Bay Area, located at 50 O'Farrell Street in San Francisco, in partnership with the School of Fashion Fashion Journalism program. Doors open at 6 p.m. The panel discussion will begin at 6:30 p.m.
Click here for more information on speakers and tickets.
Text by Kelli Braun, MA Fashion Journalism Online