Have a fancy party you're planning to attend and no time to prep this holiday season? Well, if so, these four apps can help you achieve that holiday-ready look in the comfort of your own home in just about one hour! For a range of affordable prices, you'll be party ready with an award worthy makeup or hairdo (or both if your attire demands it!)
Not all of us have the talent, time or even the patience for those Youtube tutorials— so for us, these apps are our life savers. With just the click of a button you will have the choice of many different professionals that will come to directly to your doorstep. They are prepped and ready to help you get the look you want for your event, all while you sit back and enjoy that nice glass of wine or cocktail.
Here are four apps to choose from.
This app is all about exclusivity, by the best professionals. You have options of pre select looks which are featured on the app's front page. Or for a special holiday, you can select the VIP option for a pricy but well worth it $200. This even gets you a 15 min consultation at the beginning of your appointment for the best makeup for the occasion. You can even add a VIP hairstyle for $150 or select a simple style from the list for $100. All the artists use top industry products but I suggest writing a small "special instructions" note explaining what you have in mind so they could take that extra step in bringing the right products fit for you.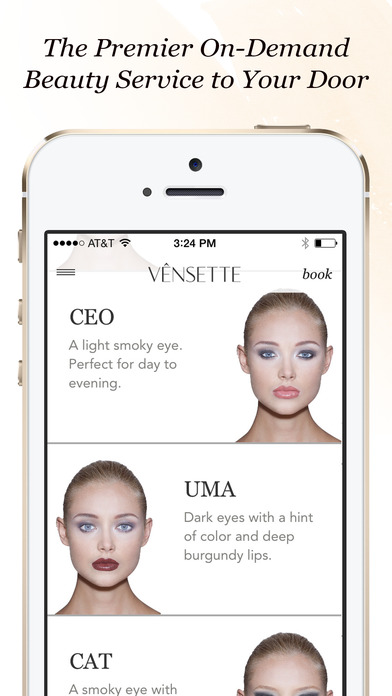 Image Credit: Apple Itunes
Stylebee allows you to request beauty and grooming services anytime and anywhere with their user friendly app. Starting at a more affordable price of $85 for Makeup and $135 for makeup and hairstyles, compared to Vensette, this app makes a lot more sense to use for students on a tight budget. It also has a promo code with $5 off when you share the app with your friends, so don't forget to do that before you book it for the savings!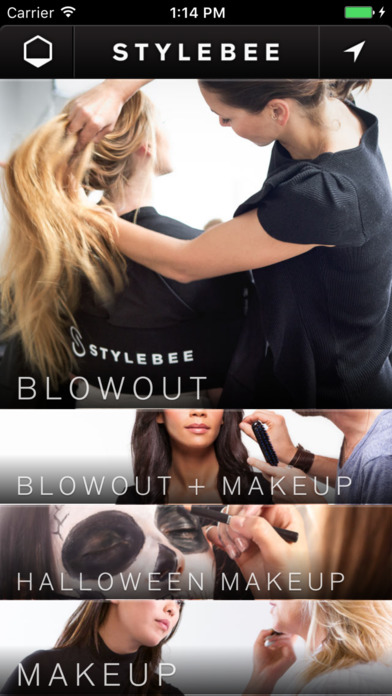 Image Credit: Apple Itunes
Just from opening this app I had very high hopes with what it had to offer! It gave a list of options to choose that went beyond makeup and hairstyles. Next thing I know, I'm planning a massage/facial combo for the next day! Unfortunately for San Francisco this app has very limited at home personnel at the moment and the only available specialist for both hair and makeup was already booked. NYC and Los Angeles are flowing with available specialists, so this app is surely on the rise in the Bay Area.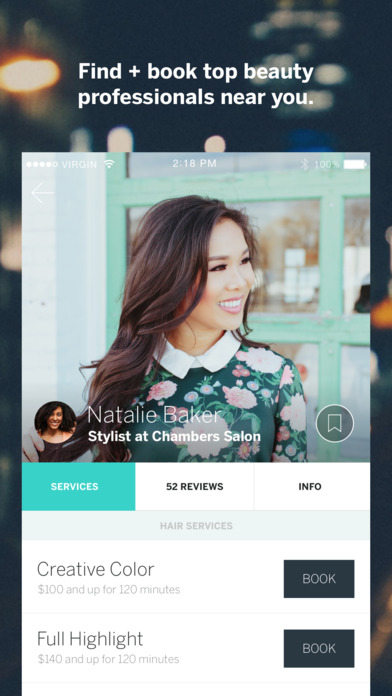 Image Credit: Apple Itunes
With a price range of $75-$245 for makeup and $50-$195 for hairstyles, and professionals available from 6am to 10pm, BeGlammed definitely makes the list. My favorite feature is that you can pick an expert $ or an elite $$ to determine your stylist's expertise level and price point. This may come in handy during that last minute decision you make to go to that holiday work party!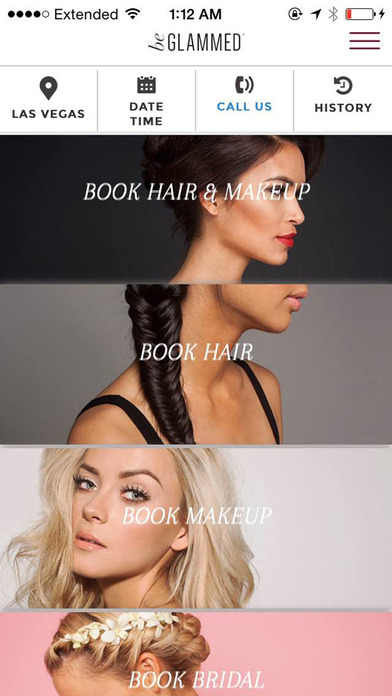 Image Credit: Apple Itunes
For a girl on the go this busy party season, all these apps will not only make you the perfect holiday sugar plum but will help you obtain any look you desire for future occasions. Give them a test run for yourself this season— invite a few friends over and make it a pre-holiday party of your own!
Text by Michelle Dandik, BFA Fashion Design student at the Academy of Art University, with additional contribution by Tyler Drinnen, MA Fashion Journalism student and FashionSchoolDaily intern.