Interested in diplomacy? Check out former Secretary of State Madeleine Albright's unique pin collection at the Legion of Honor. Looking for socially conscious shopping options? Head over to the Fair Trade Holiday Marketplace. These are just a few of the ways in which you can celebrate the exciting diversity of San Francisco this week. Enjoy!
Tuesday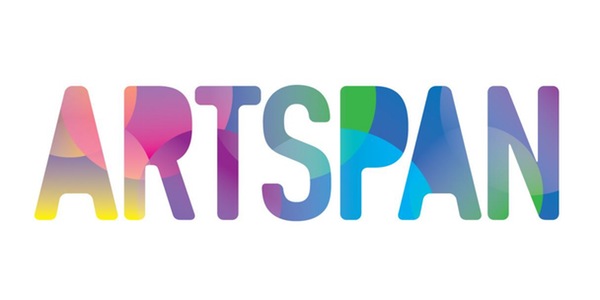 ART – Business or Hobby | ArtSpan Artist Workshop
Time: 6:30pm – 8:00pm
Cost: Suggested donation of $10
Engage in an evening of conversation about how to make your art your business with Michael Glover, Managing Director of a financial consulting firm, CPA and MBA holder with 30 years of experience specializing in small business and emerging market companies. Topics will range from key aspects of a business model to doing what we do best: creating art. Network, learn and engage other artists at this workshop held at SOMArts Cultural Center.
Wednesday

Read My Pins: The Madeleine Albright Collection
Time: 9:30am – 5:15pm
Cost: $6 with Student ID
We know jewelry has the power to transform any outfit from drab to fab, but leave it to Madeleine Albright, former U.S. Ambassador to the United Nations and first female Secretary of State, to use the power of jewelry to further political values. Whether wearing a red, white and blue brooch to promote positive alliances or a snake pin during a difficult negotiation, Albright strategically used over 200 pins to communicate subtly during her time in service. Visit the Legion of Honor until Jan. 29th, 2017 to see this profound and influential collection.
Thursday

Fair Trade Holiday Marketplace
Time: 5:30pm – 9:00pm
Cost: Free
Visit Sports Basement to check off both "Shopping for gifts" and "Shopping ethically" from your "To-Do List" this holiday season. Enjoy tasting local and organic treats from Three Twins Ice Cream, TCHO, La Cocina and more. Shop Fair Trade Certified, B Corp or locally made products from Patagonia, Timbuk2 and Fetzer. You'll even have the opportunity to experience Patagonia's Fair Trade Short Film premiere. After all, who doesn't enjoy shopping, especially when it's for a good cause!
Friday

Never Odd or Even | Eleanor Harwood Gallery
Time: 11:00am – 5:00pm
Cost: Free
In this solo exhibition, Alexis Anne Mackenzie uses un-retouched images to express her personal belief that we must accept the things we cannot change and work with what is given us in life. Reworking the images of human figures and nature by weaving and overlaying, Mackenzie creates an imperfectly perfect image that embraces the beauty of these unretouched yet masterfully bound together images.
Saturday

Holiday Book Arts & Crafts Fair 2016
Time: 10:00am – 5:00pm
Cost: Free
There are many benefits to calling San Francisco home: one of those is apparent every holiday season as frequent festivals arise celebrating the unique artisans in San Francisco who allow you to be the best gift-giver in the family! Check off family member names one-by-one as you shop locally for hand bound journals, holiday cards, textiles, mugs, wine glasses and more at San Francisco Center for the Book. Shop from over 40 local vendors, including Pickypockets Press, Accardi Book Arts, Peace by Piece and more!
Sunday

Fort Mason Printmakers 2016 Holiday Exhibition
Time: 12:00pm – 4:00pm
Cost: Free
Continue the journey to shop small and shop local this holiday season as you head to Fort Mason to experience the 42nd Annual Printmakers Holiday Exhibition. Local printmakers, photographers, and painters will have one-of-a-kind works on display for purchase for that special someone.