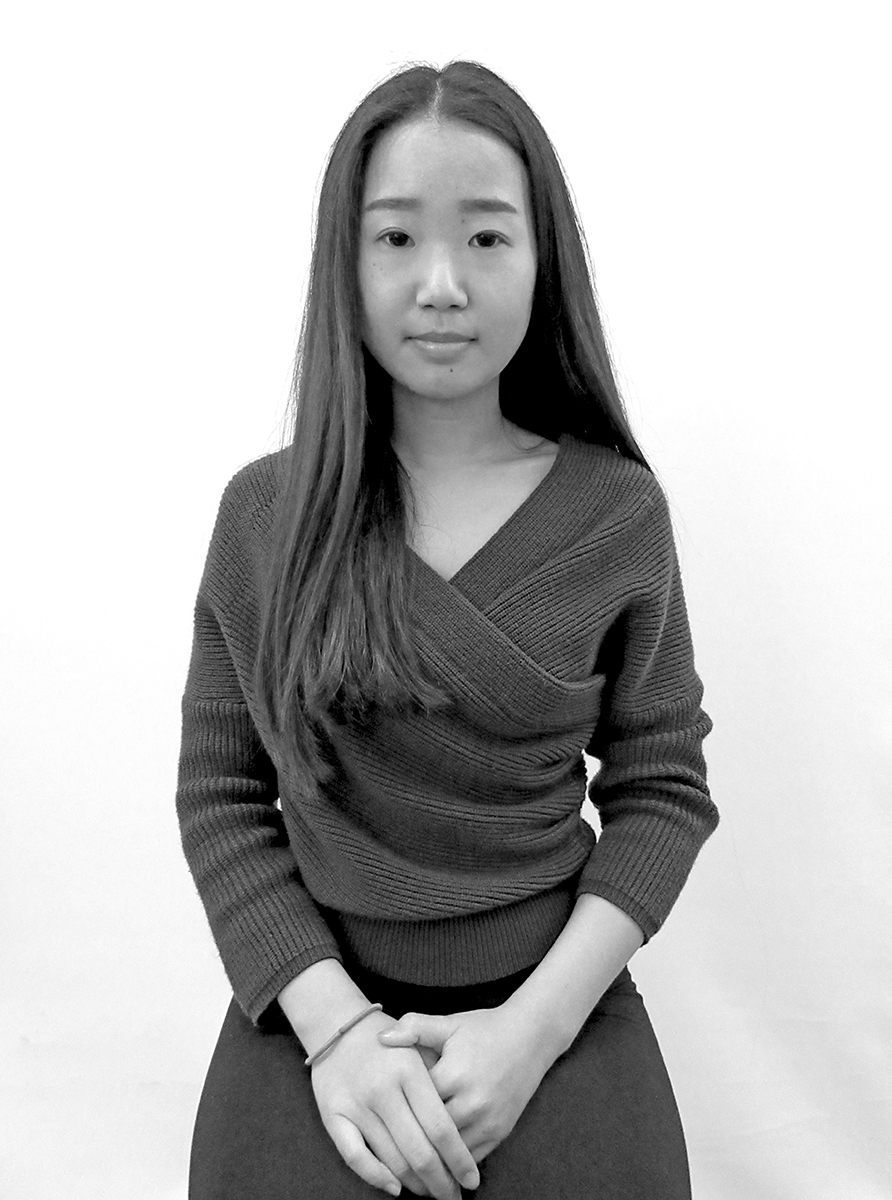 BFA Womenswear Design student Wen Jiang lives and breathes fashion design. The School of Fashion's design labs are like a second home for the Shen Yang native who spends the majority of her days and nights there creating and developing her craft. All of her dedication has paid off though as she's set to present her designs in the graduation show.
Architecture was Jiang's main source of inspiration. While developing her concept, Jiang envisioned the linear and angular designs of some of the world's most breathtaking structures. This graphic approach prompted her to construct her collection entirely out of wool. Perhaps one of the most striking elements in her garments are the color blocked, hand-pressed pleating that pays homage to Munich based photography Nick Frank's vivid geometric images.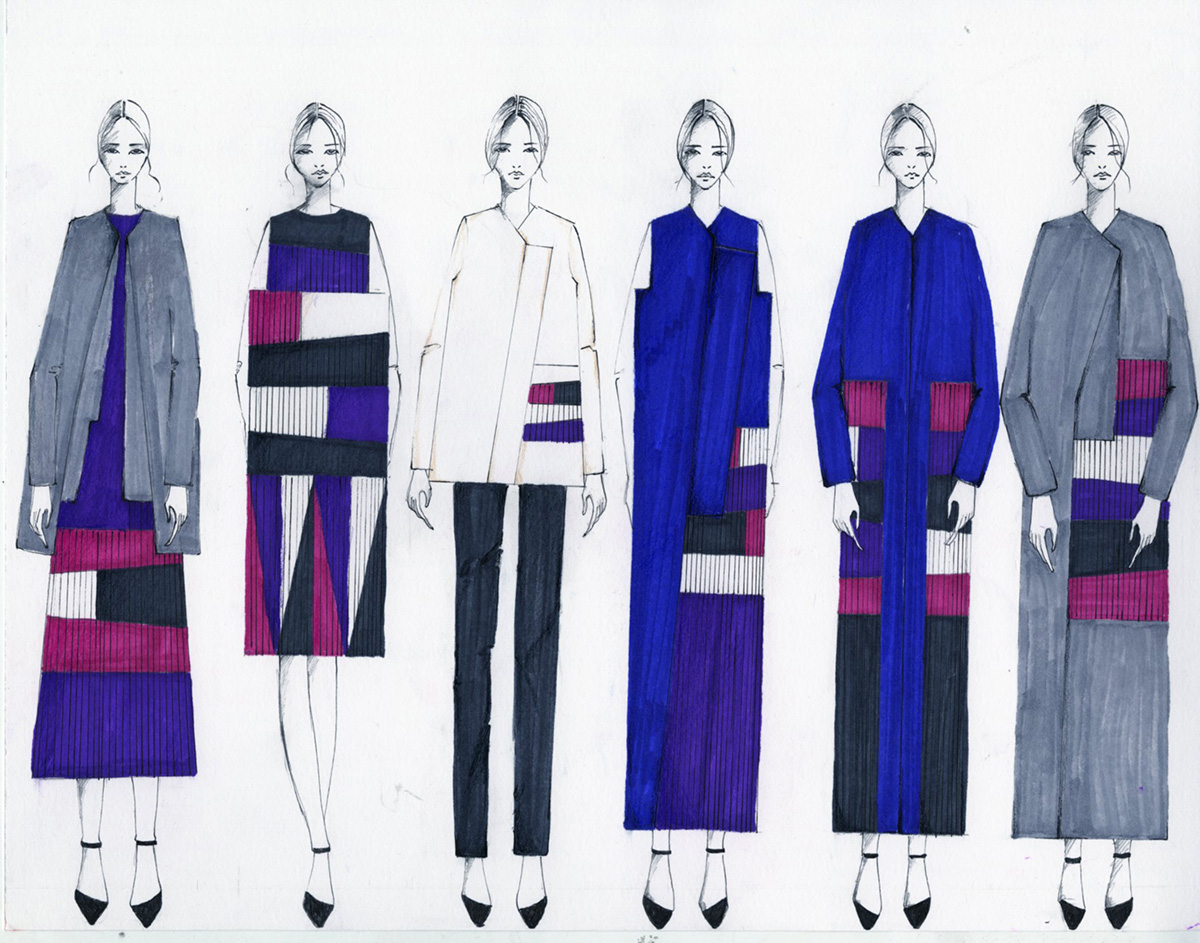 Fashion School Daily: What is your favorite memory of being in the School of Fashion?
Wen Jiang: Working on collections with my friends from 8AM-11PM, seven days a week.
FSD: What is the best advice you have ever received?
WJ: Do what you think is right.
FSD: Which item in your closet do you most use?
WJ: My sneakers.
Written by Angela Han, BA Fashion Journalism.