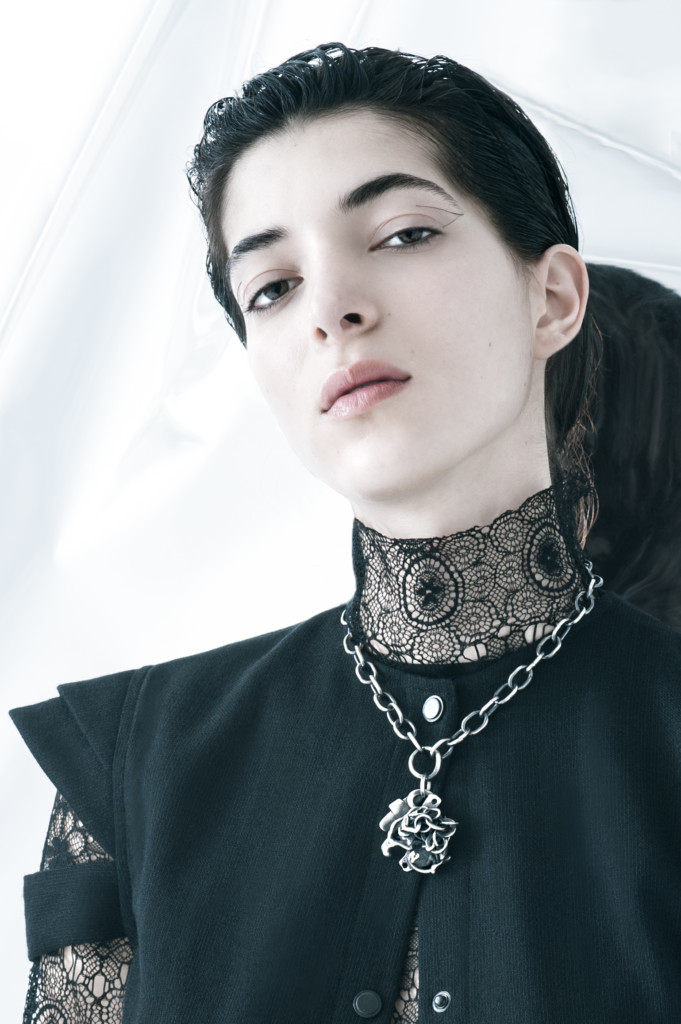 With an eponymous New York City fashion label under her belt, Michelle Helene Grunberg is the designer behind Michelle Helene. A line of soberly chic wears at a contemporary price point. Ms. Grunberg is also a 2003 School of Fashion BFA Fashion Design alumna. Twelve years after she walked the halls of 625 Polk Street Michelle Helene Grunberg talks: inspiration, her Fall/Winter 2015 collection, shares candid advice about the travails of the fashion industry, and tells us why, "Going to AAU [Academy of Art University] really changed my life. "
Malcolm Thomas: When did you graduate?
MH:  2003 BFA Fashion Design
MT: Why the name Michelle Helene?
MH: Just keeping it simple. It's my first and middle name.
MT: Tell us about your collection.
MH: The collection is special to me because it is a reflection of who I am and the things that inspire me. I work to create designs that I hope will be accepted or seen as more or less timeless, while always trying to find new ways to convey a mood or tell a story. It's easy to get caught up in just making something that's aesthetically pleasing or that attracts attention, but it's maybe most important to me, to focus on the communication and emotion [that goes into] every piece. My garments are handmade and on many of them, I've worked closely with my brother Alex on who is a weaver living in Taos, New Mexico. We spend a lot of time exploring and learning different weaving techniques; sourcing materials that are more rare or unique; and finding new ways to translate it all into each season.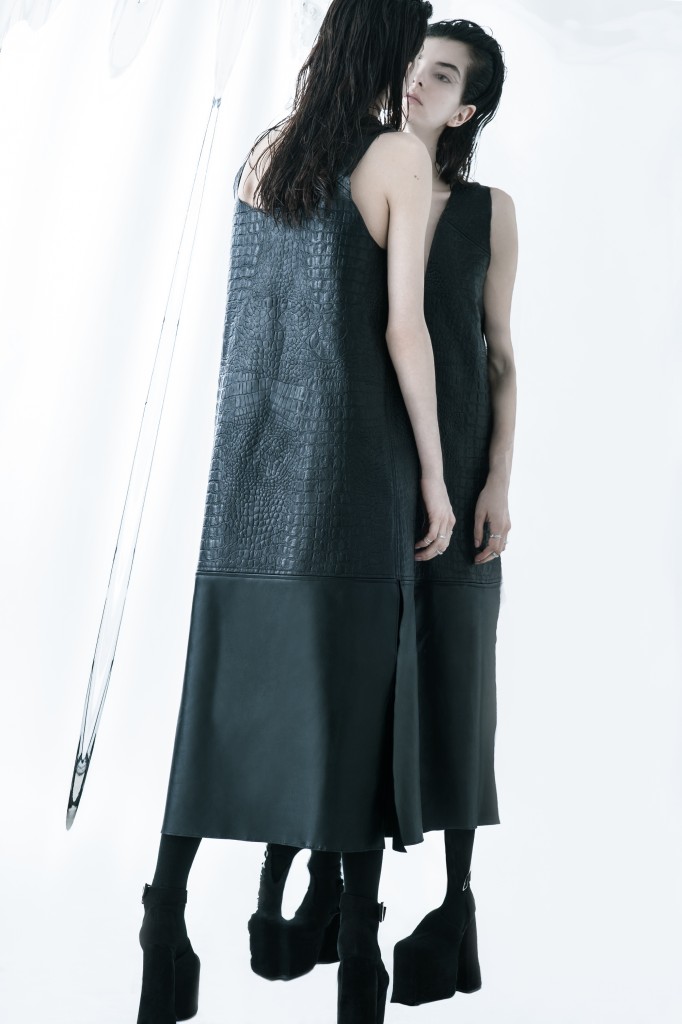 MT: Where do you find inspiration?
MH: My designs are not rooted in one idea. They are based on evolving concepts and my inspiration comes from so many different places. I am fascinated by different cultures, subcultures and the quirks and oddities of day-to-day life that often go unnoticed, aren't valued or are maybe even under-appreciated. I am constantly observing the world around me, and looking for subtle ways to weave the things I see into my designs.
MT: What is next for you and your line for 2015?
MH: To continue to collaborate with great people and develop new ideas. I will also be looking to show my line a little bit more, as I've been hyper-focused on getting things to a point where I feel good about the quality and creativity of the pieces I am developing.  I would like to spend more time sharing my designs and ideas with people, and giving them a better idea of what the line is about.
 MT: What's the funniest thing that's happened recently in your business? 
MH: To be honest, just starting a business all together. It's one thing to be a designer, it's whole other thing to run a business. I've been very fortunate to have the opportunity to establish a business that affords me the opportunity to do something that's very personal to me. That said, I definitely don't envision myself as a "business person", but I'm applying the skills I've developed along the way and doing my best to embrace the roll, so I can continue doing what I love.
MT: What is your favorite memory from your time at the School of Fashion?
MH: Going to AAU really changed my life. I had some of the most inspirational teachers and I also made some life-long friends. My time here really challenged me in ways that made me push the boundaries of what I was capable of. But as far as my favorite memories, (academically speaking of course) they are of locking myself in the studio late at night and working through the early hours of the morning. It was a time to tune out the rest of the world, listen to my music, focus on the work and have fun. It always makes me smile when I think about it.
MT: What was the hardest fashion lesson you've learned?
MH: Dealing with some of the attitudes and personalities you encounter in the industry and learning not to take it so personally.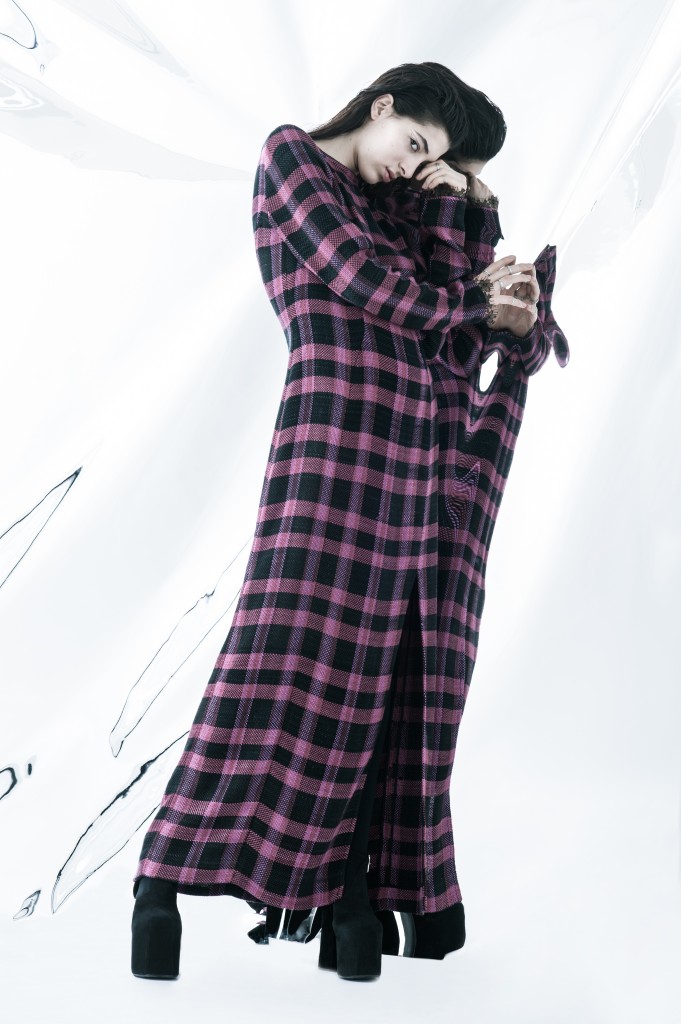 MT:  Any 'insider information' from the fashion industry that could you share with fashion students today?
MH:   The fashion industry is not easy, but don't let it consume you. As a professional, create a vision, be observant and make goals for yourself along the way. As a person — stay humble, be willing, have the confidence to be who you are — and you will succeed. Always treat people fair and show respect. With some of the people out here, it isn't always the easiest, but you will see in time that it pays off.
MT: What advice would you give to students? 
MH: Appreciate the opportunities that come your way and make the most of them. Utilize your teachers and resources at AAU as much as possible.  Most of all work hard and always have fun in what you are doing.
Visit: http://www.michelle-helene.com/
Follow Michelle on Instagram: @mh_michellehelene
By: Malcolm Thomas