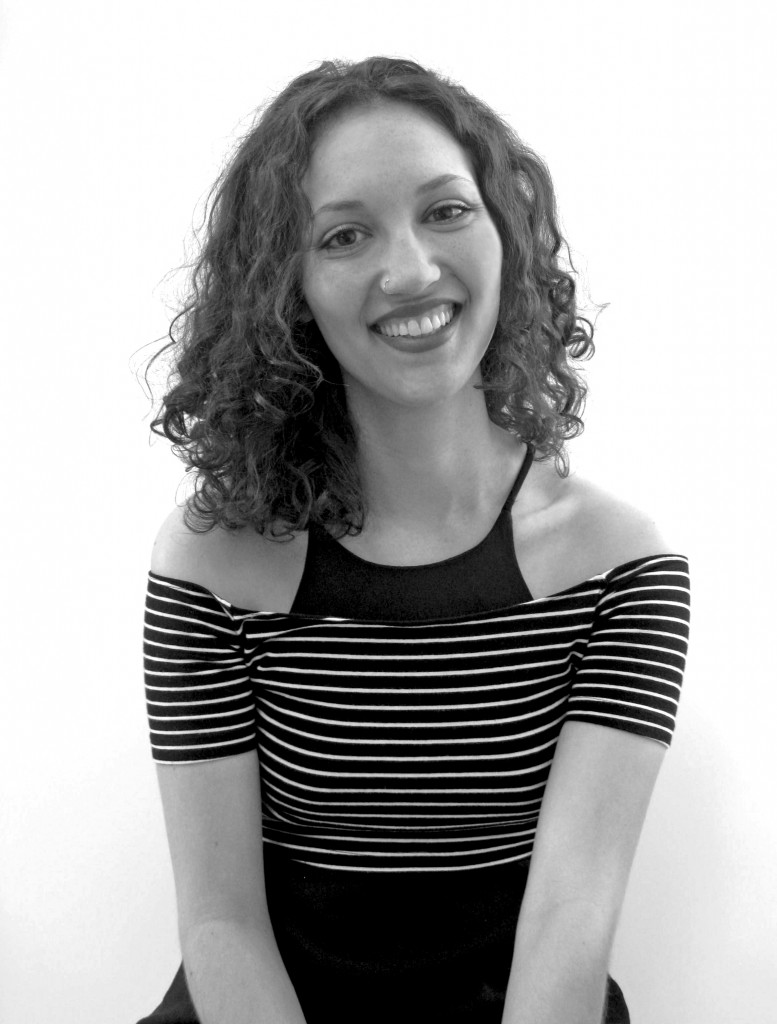 Jordan Epstein, BFA Fashion Design student, grew up in San Mateo, CA. She recently completed a design internship at Abercrombie & Fitch, and she was the first place winner of the ASSOULINE Publishing "Impossible Collection" Illustration Contest in 2011. During her time at the Academy of Art University she has focused on childenswear. For her senior collection she created a line of unisex childrenswear, entitled Alex; which she explained as "Alex takes a critical view concerning the social impact of the stereotypically gendered market of children's fashion." She took  inspiration from artists such as Carlos Cruz Diaz, Briget Riley and Stephan Prina. Her prints cover a wide range of colors, textures, and optical illusions–highlighting childrens' energy and constant movement. Her oversized silhouettes were inspired by vintage images of collegiate sports teams and the idea that Alex is trying on big brother's/sister's clothing.
"I created a collection for both girls and boys because I think there is a gap in the market for interesting, unisex clothing. We have capitalized on segregating children by gender–leveraging products that encourage children to adhere to particular colors, graphics, and conceptualizations surrounding what they are 'supposed' to like. Alex is masculine, feminine, and most importantly, childish." Jordan collaborated with BFA Textile Design student Sheni Moshabesha. They used cotton twill, cotton shirting, cotton jersey, poly-ribbing, silk lining, foam, and cotton batting to create their collection.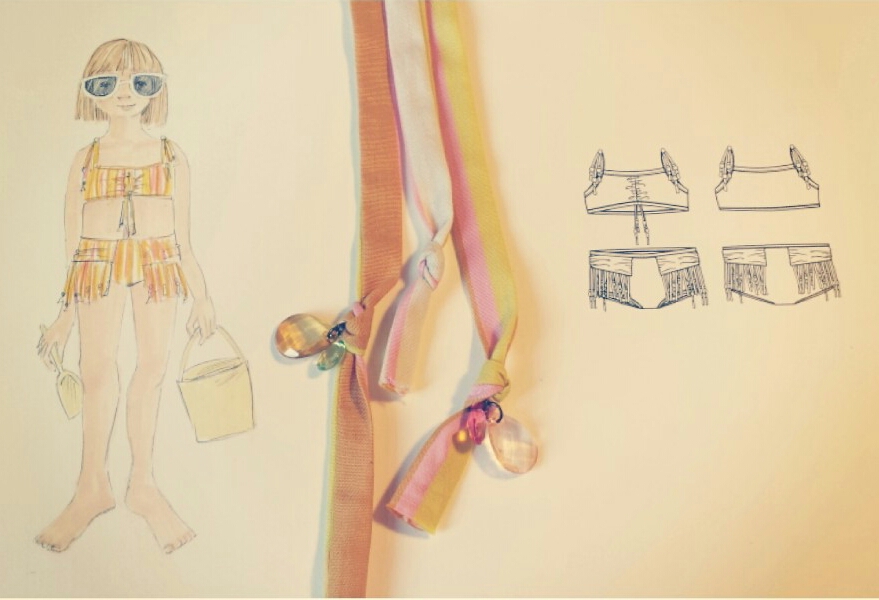 What advice would you give students who want to do collection?
Jordan: Stay positive. It is easy to become overwhelmed with the stress, high intensity, and changes that come with this project. However, you are in charge of your outlook on collection. Research, experiment, and use your teachers as strong resources. You are the driver, your instructors have a map, and there are endless routes to get from point A to point B. This year is highly creative, exciting, and rewarding.
What is your [style] motto?
J: You're only in your early twenties for so long–wear things that showcase your youth! Mix n' match prints/color, buy crazy vintage finds, and shorten those hemlines!
Which talent would you most like to have?
J: I am not so sure I believe in talent. Talented people have worked hard, faced challenges, and problem solved. For example: drawing, singing, persuasive speaking and business all require practice, determination, and persistence. Patience is something I need to keep practicing.
Who are your favorite [fashion] icons and why?
J: Jane Birkin because she has a youthful, quirky, effortless nature to her style, and Iris Apfel because she has always been fearless.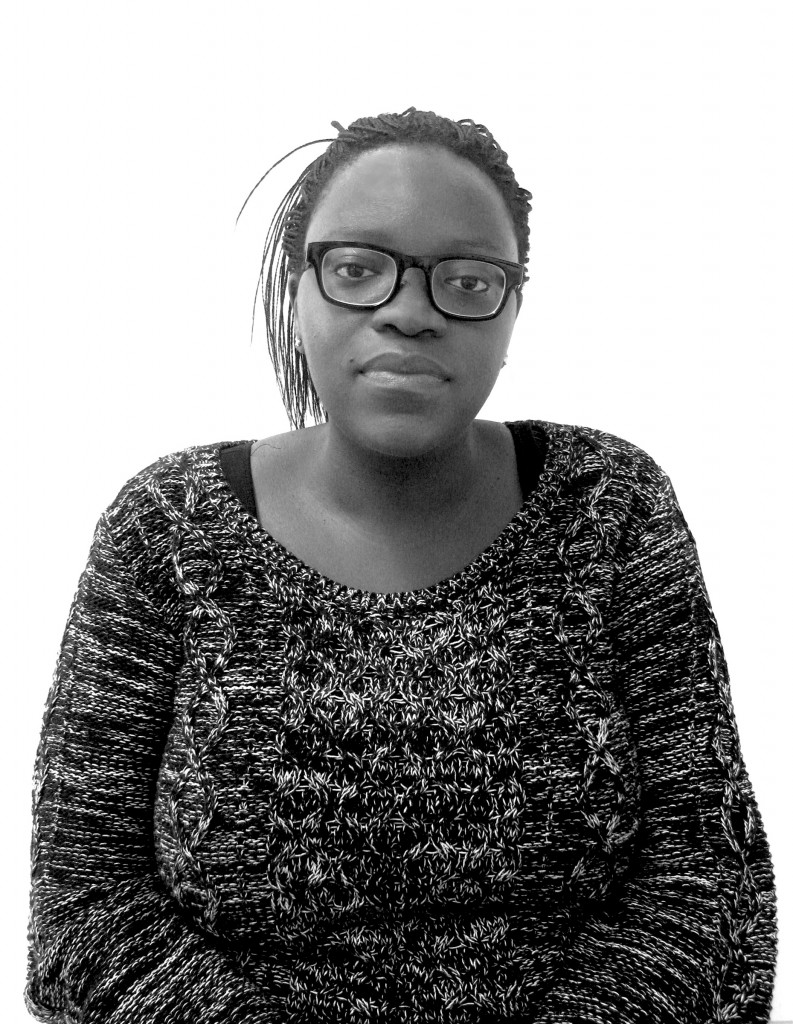 Sheni Moshabesha, BFA Textile Design student, was born in Maseru, Lesotho, Africa, and grew up in both Montreal, Canada and Nairobi, Kenya. She earned her Diplôme d'Études Collégiales
Womenswear Fashion Design at Lasalle College, Montreal, Canada, in 2009. She recently received a YMA Fashion Scholarship Fund in New York, NY. She designed and produced items for the annual Discarded to Divine charity Auction held at the deYoung Museum in San Francisco.
For her senior collection she collaborated with BFA Fashion Design student Jordan Epstein. They used cotton shirting, cotton jersey, and cotton twill fabrics. Sheni was inspired by graphic art and optical illusions; in particular Carlos Cruz-Diez and his application of color and line to create movement in his artwork. Additional inspiration came from Henri Matisse's paper cutouts and Roy Lichtenstein's playful use of bold colors.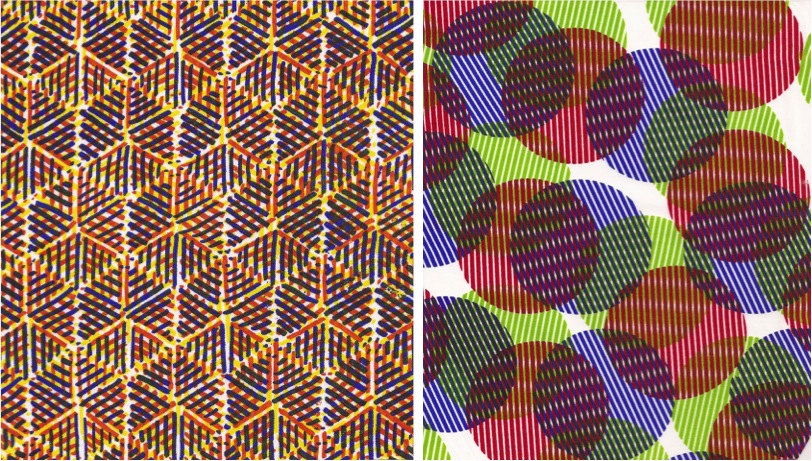 What is the best advice you have ever received?
Sheni: Love what you do.
Ignoring the cost, what [item of clothing / bag / designer] would you buy right now?
S: A Lanvin Partition bag
What is your [style] motto?
S: Wear what makes you feel good.
Which talent would you most like to have?
S: The ability to sing like Ella Fitzgerald.
Who are your favorite [fashion] icons and why?
S: Naomi Campbell, Kerry Washington, Beyoncé, Solange, and Cher Horowitz because they all have so much fun with what they wear.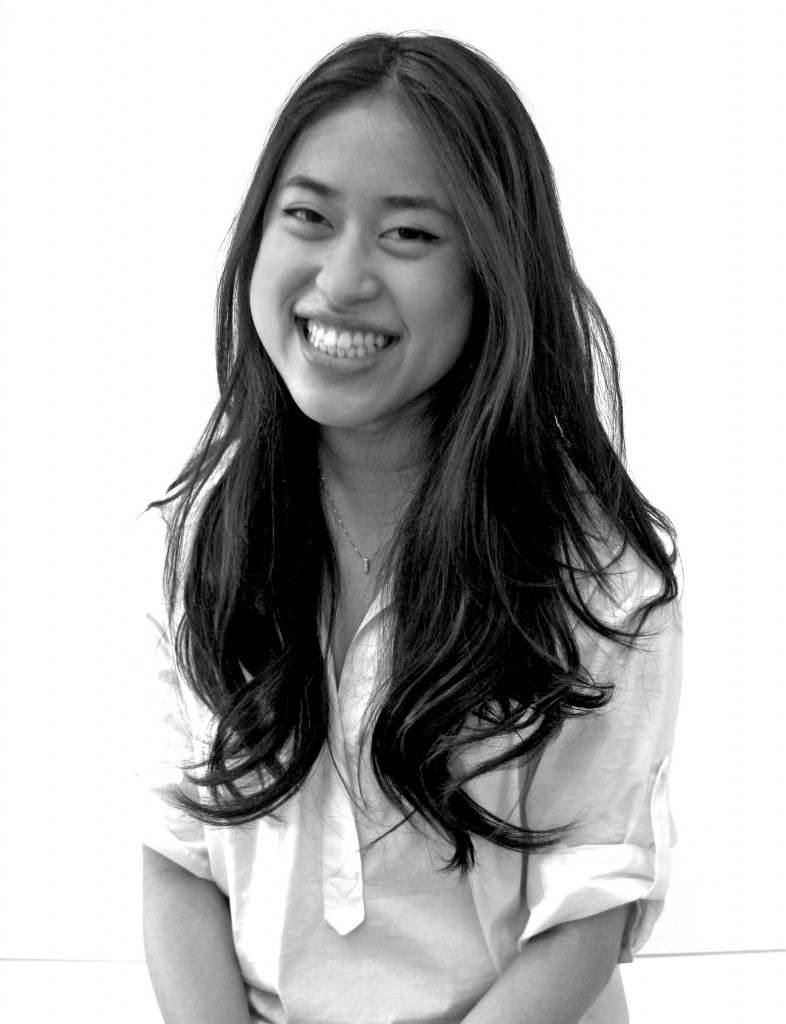 Aile Hua, BFA Fashion Design student, was born in Vietnam, and grew up in San Jose, CA. She currently holds a spot on the President's Honors List at the Academy of Art University. Her design expertise and experience includes fashion design internships with Cary Lascala, VPL by Victoria Bartlett, and BCBG Maxazria(specifically in cocktail and evening dresses). She received an Honorable Mention at the 2013 Geoffrey Beene Design Scholarship Fund, and her fashion illustrations were showcased in the Academy of Art University Spring Show in 2010.
Her senior womenswear collection was inspired by the space age and astral influences which are translated to rose quartz. She used a soft color palette including lunar white, cream, blush pink, grey, and black. Pieces of rose quartz were sewn by hand onto her garments one by one. Some are placed randomly while others are placed according to constellations. She used a mix of silk/wool blend fabrics, silk gazar, silk metallic, silk satin duchess, solid mesh, and power mesh fabrics; the pink mesh is hand-dyed.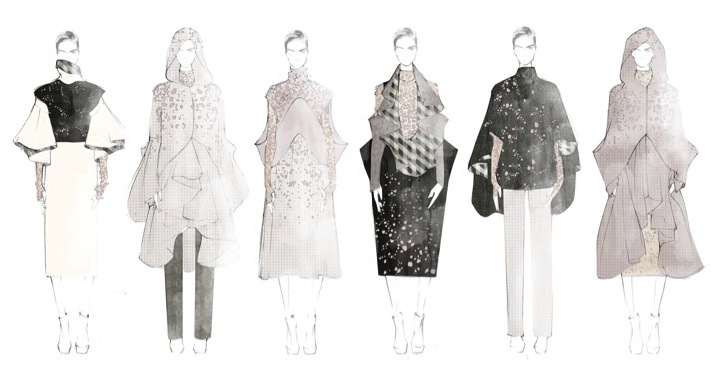 What is the best advice you have ever received?
A: Do what makes you happy.
What is your [style] motto?
A: Dress how you feel.

Which talent would you most like to have?
A: To be multilingual and ambidextrous.

Written by Ashley Castanos