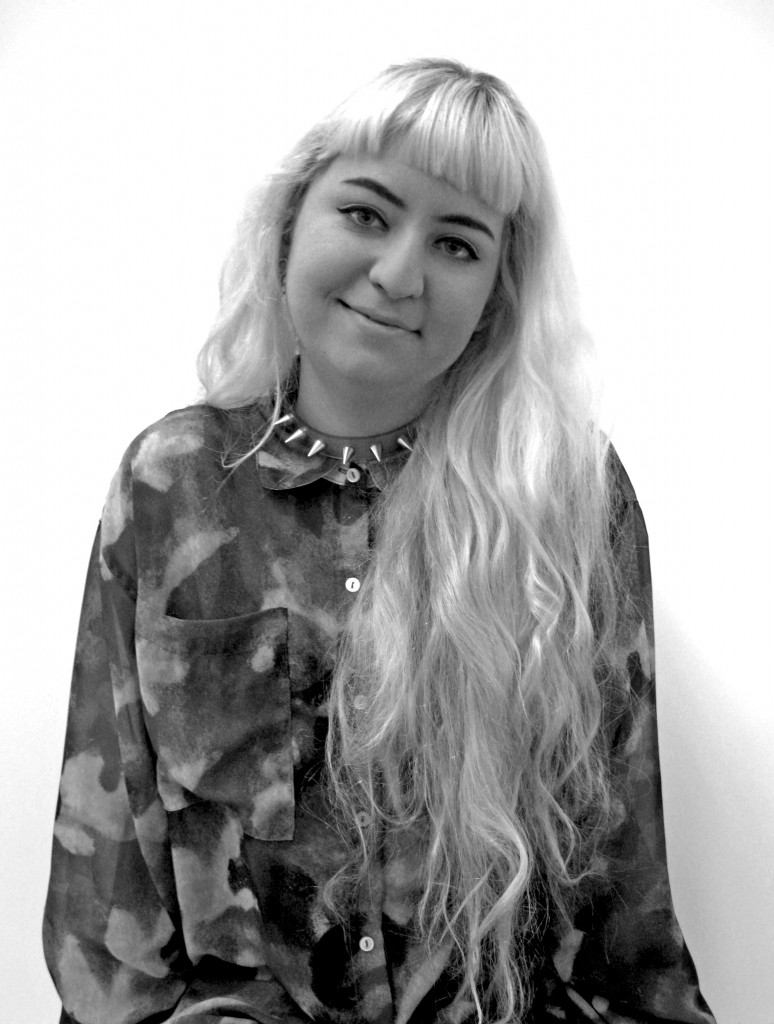 Jaide Lennox Folger, BFA Fashion Design student, is originally from Apple Valley, CA. She has experience working for AllSaints, Levi Strauss & Co., and a San Francisco Jeremy's Dept. Store. She created her senior collection in collaboration with BFA Textile Design student Lisa Voong and BFA Jewelry Design student Zoe Cope. Her collection is comprised of Pima cotton, Bosalini cotton, and Heatherwood cotton. She was inspired by images of mirages in the desert, clothing worn in a postapocalyptic world, and the film "Holy Mountain."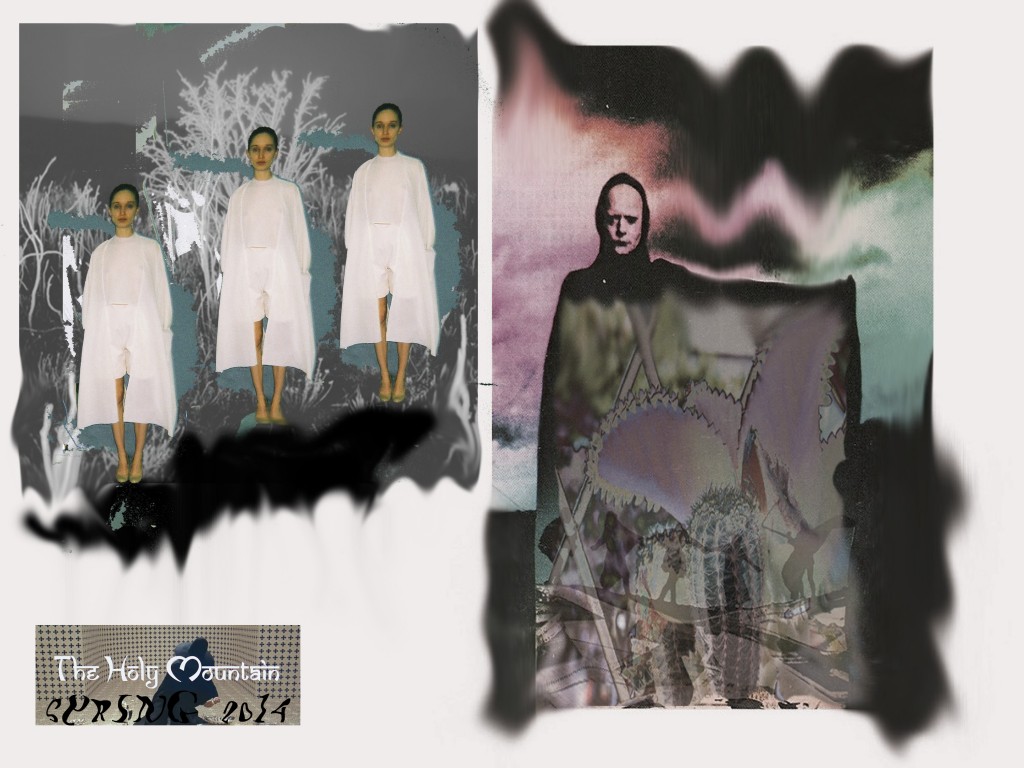 What is your favorite memory of being in the School of Fashion?
Jaide: Once in my fabric and form class, a bearded tranny dripping in gold sequins
sashayed in and out of the classroom. true story
What advice would you give students who want to do collection?
J: Don't give up, work hard, and have a thick skin.
Which talent would you most like to have?
J: To be able to rap.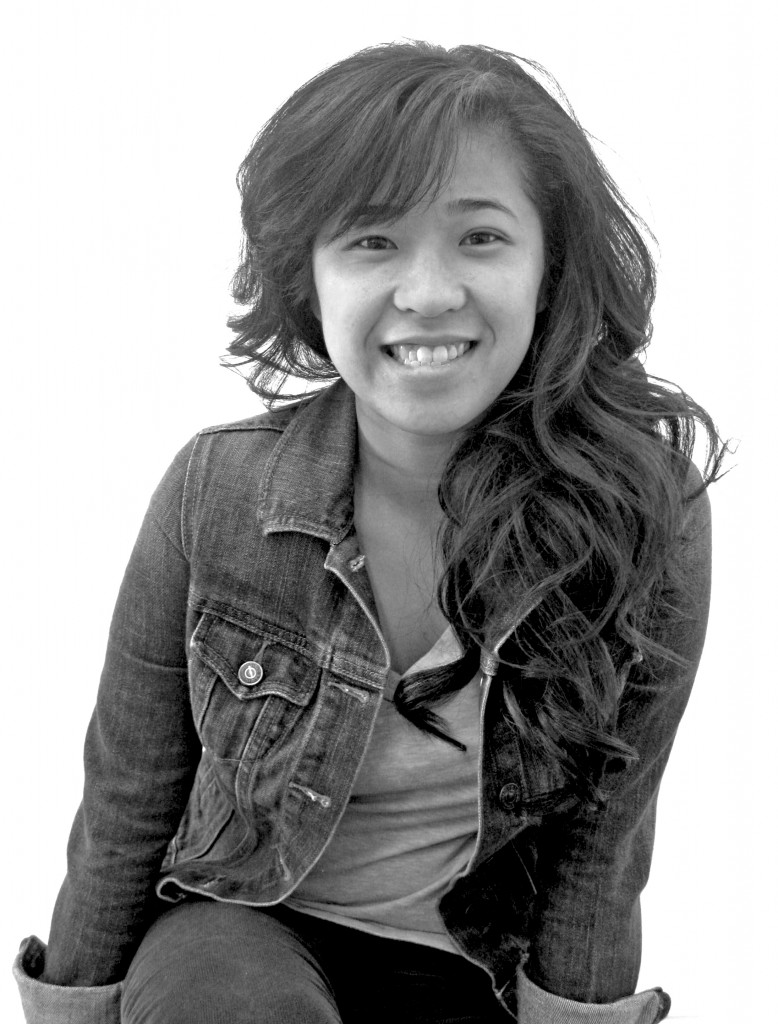 Lisa Voong, BFA Textile Design student, grew up in Oakland, California. She was awarded Honorable Mention at the Style Slight Competition in 2013. For her senior collection her textiles were created on black Borsalini cotton and white Devore poly/viscose.
"This textile collection truly felt like collaboration to me," she explained, "I first drew inspiration from Jaide's process, like the movie she inspired by, The Holy Mountain, by Alejandro Jodorowsky. From there, I connected the textures and shapes from the film with M.C. Escher's use of negative space and transitions of shapes and with the detailed work of Jonathan Brechignac's Blue Carpet." This textile collection was not only about the designs of the print, but the different techniques applied to achieve the style of print. "We wanted to keep it light & sheer and the process of Pigment Discharge and Devore really enhanced the prints keep it light and airy without weighing it down with stiff and heavy pigment prints."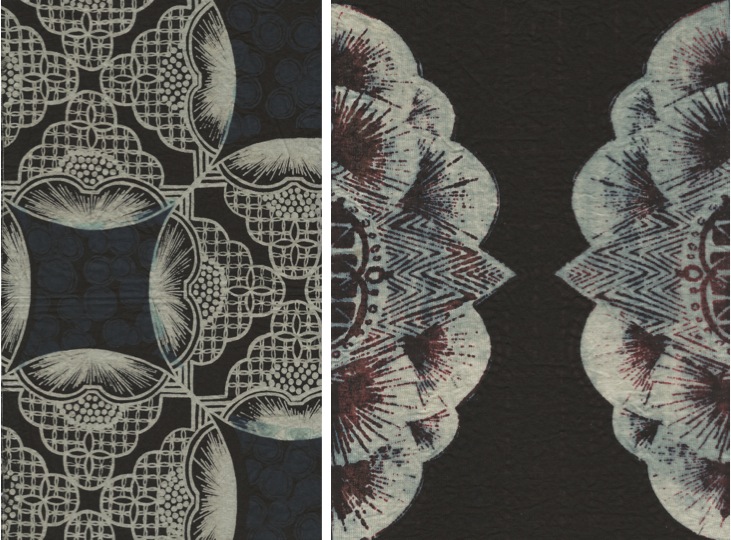 What is the best advice you have ever received?
Lisa: Don't be afraid to destroy your work. As in cut it up, flip it around or anything that would completely distort your initial ideas because it's only then when you develop a process to getting out your best work.
What advice would you give students who want to do collection?
L: Work Hard and don't procrastinate! It really takes passion and dedication!
Which [items in your closet] do you most use?
L: My collection of scarves! New, old or even homemade. But my go to scarf is my vintage Schiaparelli scarf that I scored at an antique market!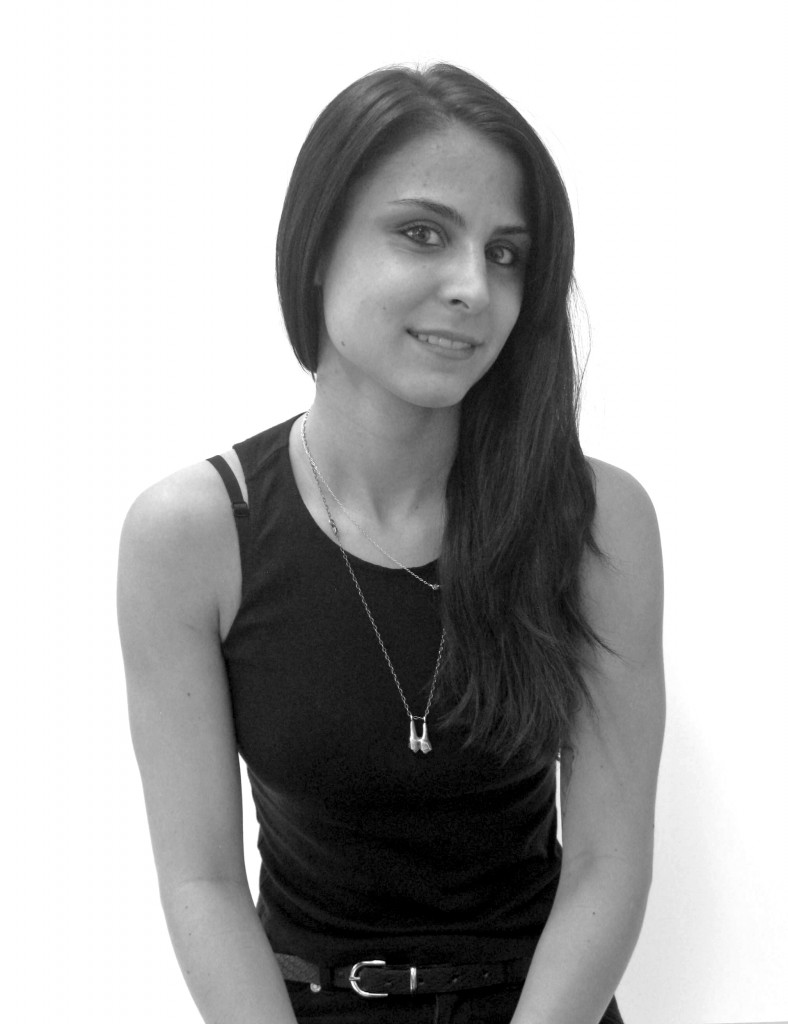 Zoe Cope, BFA, Jewelry & Metal Arts Design student, born in New York, NY, and raised in Santa Monica, California. Her artisan expertise include working as an apprentice for Marja Gard of Lemonade Handmade Jewelry, and working at the jewelry boutique Gemologee in North Beach, SF. She participated in the Academy of Art University Spring Show in both 2012 and 2013. She was the 2013 Student Choice Award Winner at AAU Spring Show. Her senior collectionw as created out of etched copper, laser cut acrylic, spray enamel, and leather straps. She described her collection as being inspired by, "Sacred geometry, ethnic armor, and modern shapes." The color story is dark and she balanced the use of polished and matte designs in order to make entire collection is visually interesting.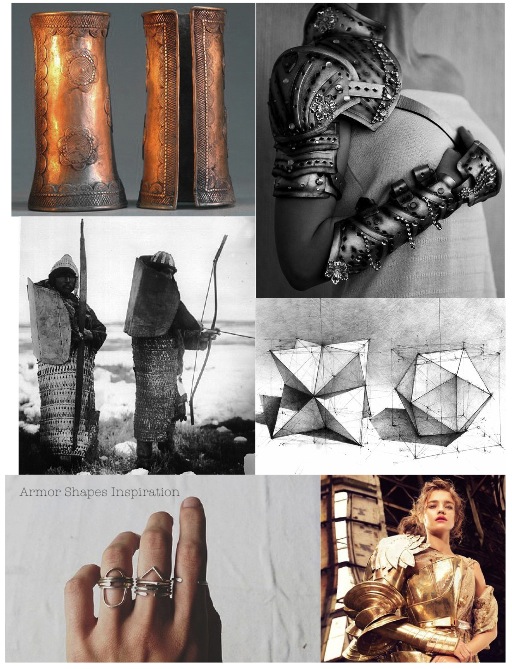 What is the best advice you have ever received?
Z: Just that good things follow hard (and smart) work.
What advice would you give students who want to do collection?
Z: If you're a jewelry student and you're asked to do collaboration for collection, I'd say do it. It's a great way to learn to collaborate with a designer and also another department of the school and work together to produce something that is really different and exciting. It's important to learn how to balance having your pieces be accessories to the clothes and yet also be able to stand on their own apart from the clothing.
Ignoring the cost, what [item of clothing / bag / designer] would you buy right now?
Z: Alexander Wang Prisma Skeletal Backpack… why are you over a grand?!?!
What is your greatest [style] regret?
Z: Anything I wore in middle school
What is your [style] motto?
Z: "I'll stop wearing black when they make a darker color" -Wednesday Addams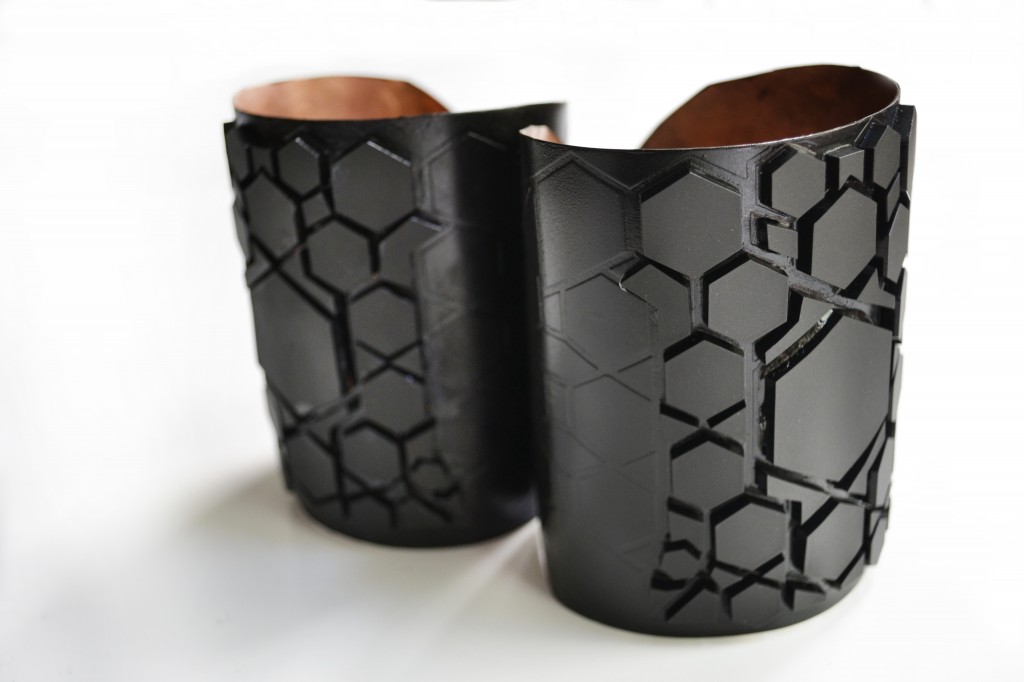 Written by Ashley Castanos