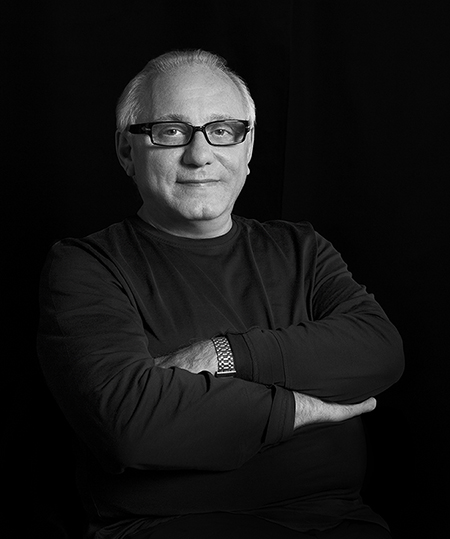 Photo courtesy of BCBGMAXAZRIAGROUP.
School of Fashion Guest of Honor Max Azria founded BCBGMAXAZRIAGROUP in 1989, after more than a decade of designing women's wear in his native city of Paris. Named for the French phrase bon chic, bon genre, Parisian slang meaning "good style, good attitude," the brand embodies a true combination of European sophistication and American spirit.
The launch of the BCBGMAXAZRIA brand redefined the designer category by offering high-quality, on-trend clothing at contemporary price points. Reinforcing BCBGMAXAZRIA as a premier American fashion brand, Azria and his wife, Chief Creative Officer Lubov Azria, successfully launched the collection on the runway during New York's Fall 1996 Fashion Week. Azria was inducted to the Council of Fashion Designers of America (CFDA) in 1998.
In 1998, BCBGMAXAZRIAGROUP acquired the Hervé Léger fashion house, marking the first time in history that a French couturier had been purchased by an American designer. Azria relaunched the Hervé Léger label in early 2007 with iconic styles that have been embraced by celebrities around the world including Kate Winslet, Victoria Beckham and Alicia Keys.
Azria has evolved BCBGMAXAZRIAGROUP into one of the most diversified fashion houses in the world, with over twenty brands offering some of the most sought-after collections on the market. A retail giant, the group owns and operates over 550 BCBGMAXAZRIA retail boutiques worldwide, in addition to Azria's collections being sold in specialty stores and major department stores across the globe.
We are so excited to welcome this international industry icon to be a part of our Graduation Fashion Show next month!