Alex Lunt grew up in Tacoma, Washington and graduated from the Tacoma School of the Arts. She is currently earning her B.F.A. in Technical Design from the Academy of Art University, and designing a single piece to be included in the Saudia Arabian inspired collection for display at the Harvey Nichols Department Store in Riyadh.Following H.R.H. Princess Reema Bandar Al-Saud's visit to the School of Fashion last May, six students were selected to travel to Saudi Arabia and design a collection to be featured at the Riyadh department store, which Princess Reema owns and operates. Alex's gown is inspired by the soft lines of an Erte drawing, simply designed with as few seams as possible.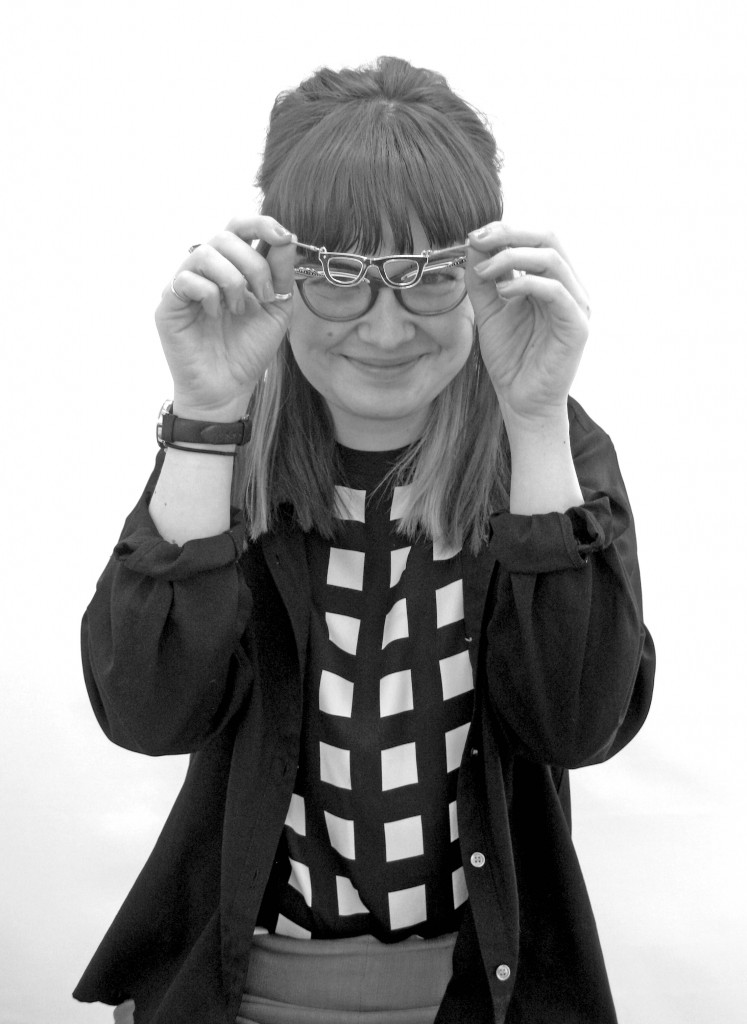 Alex…
If you could come back as [a fashion icon], which would it be?
A 1920's flapper girl.
Which [items in your closet] do you most use?
Black flats.
What is your most treasured possession?
My vintage '50's, cat-eye glasses. I don't recognize myself without them!
Who are your favorite [fashion] heroes in real life?
Issey Miyake and Rei Kawakubo. 
 For more on the 2013 Graduation Fashion Show events, click here.