Massa Ito grew up in Ro de Janeiro, Brazil where he attended Alfredo Balthazo de Silveira High School. He came to the Academy of Art University to pursue a B.F.A. in Fashion Design, and earned a scholarship from the YMA Fashion Scholarship Fund for his original womenswear designs. Inspired by the angular silhouettes found in traditional Japanese menswear, Ito created intricate pleating and folds to give the collection a modern feel. He used a combination of Japanese kimono fabrics, silk brocades, raw silk, fabric made from bamboo, and linen.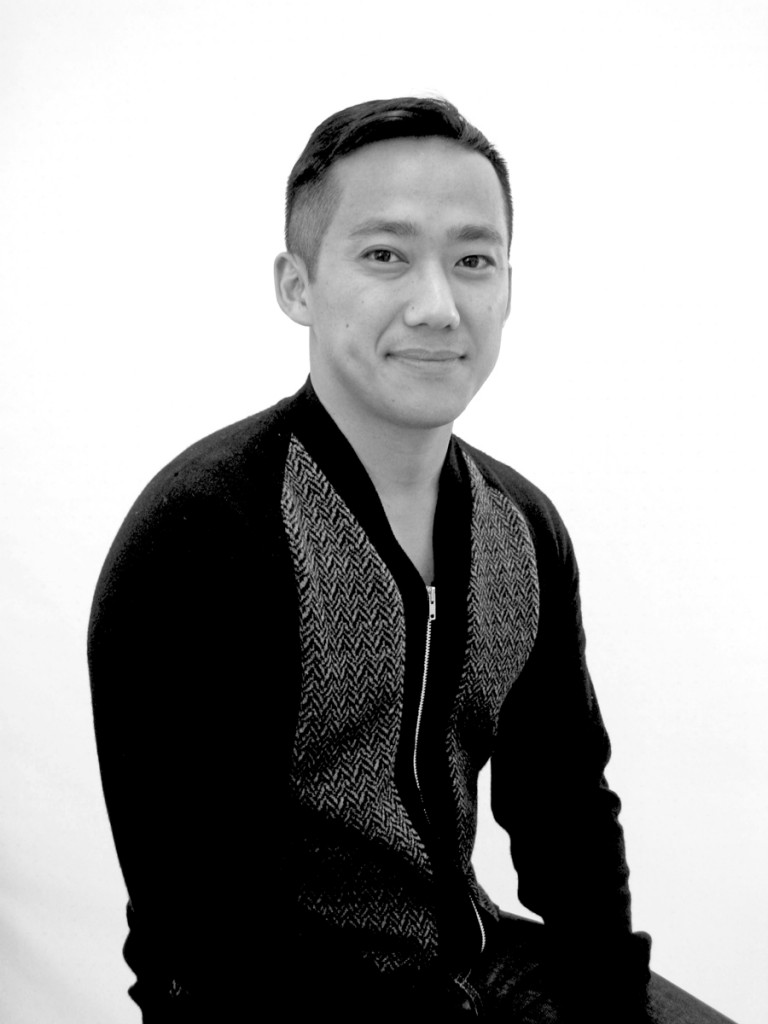 Follow the jump for The Proust [Fashion] Questionnaire!
What is your current state of mind?
I am focused on the senior collection and excited about the possibilities for my professional career.
What is your [style] motto?
My designs has a bit of classic attitude in a cool, chic and contemporary look, but personally I dress for the occasion. When I am in the sewing lab I try to be as comfortable as possible, but I like to dress up when appropriate.
Who are your favorite [fashion] heroes in real life?
Dries Van Noten, John Galliano and Alexander McQueen
What is the quality you most like in yourself?
The quality that I like most is my focus and drive to achieve my goals.
For more on the 2012 Graduation Fashion Show and events, click here.