Zhangchi Wang was born and raised in Shenzhen in the Guang Dong province of China, where she attended Shenzhen Experimental High School. She moved to San Francisco to earn her B.F.A. in Fashion Design from the Academy of Art University. Wang was inspired by the sculpture The Dream of China by Wang Jin, a contemporary mixed-media piece that is embroidered with fishing line, as well as traditional Chinese stone carvings. She used stretch wool coating and wool knit to construct the garments.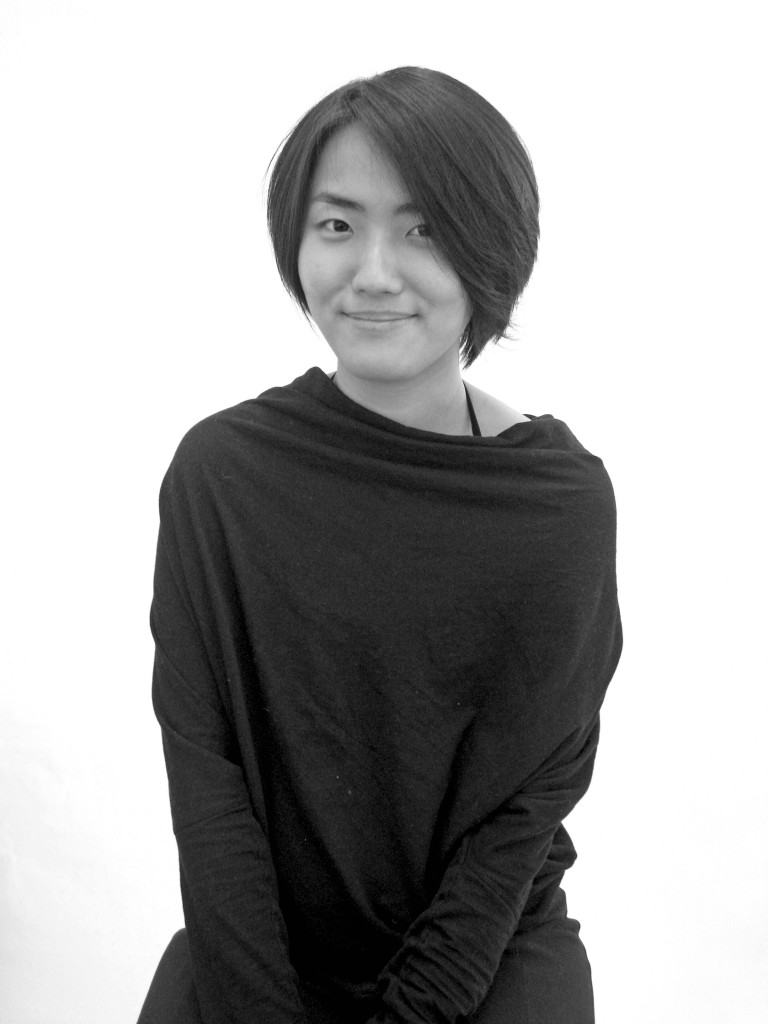 Follow the jump for The Proust [Fashion] Questionnaire!
What is your [style] motto?
Confidence is beauty.
What is your current state of mind?
Excited and nervous.
Who are your favorite [fashion] heroes in real life?
My friends who are also fashion design students, they all have a distinctive style!
Which[items in your closet] do you most use?
White button down shirt.
For more on the 2012 Graduation Fashion Show and events, click here.