Fashion journalism is a highly sought-after career, and one that's not necessarily understood in its entirety – and that's because it's so multi-faceted. Even though the digital world of online publication is dominating, a fashion journalist can convey news through a plethora of media channels including: magazines, newspapers, websites and online publications, blogs, social media, television, books and more.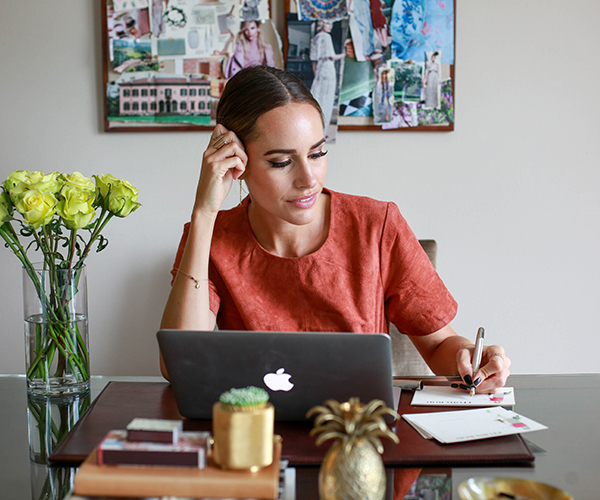 There are many avenues that one can take in this career, and many skills that one can apply. As a modern day journalist, it's a good idea to have dipped your toes in all of them. Here is a list of 10 basics for getting you started with advice from Brit Morin the founder of creative digital media and commerce company, Brit + Co, and Michael Luongo, award-winning freelance writer, novelist, and lecturer at the University of Michigan.
1. Publish Your Work Creatively
The modern day journalist's career now relies heavily around the digital realm of publishing, and visual stimuli is critical. There are multiple options for building entire websites to publish your work without even understanding a single script of code, such as Weebly, that will effectively allow you to publish your own work in a creative way.
Brit + Co, the creative digital media company that 'inspires and enables women and girls to be more creative', celebrates creativity by balancing the digital and analog; The company was founded on the notion that "today's generation thrives in the virtual world, but as humans we remain inspired to work and create in the physical world," says Founder, Brit Morin.
She adds, "As someone who loves technology, I'm personally interested in learning to code (we even have a Brit + Co coding class on our site!), but I would not will that on someone who has no interest in the topic outside of serving as a resume builder."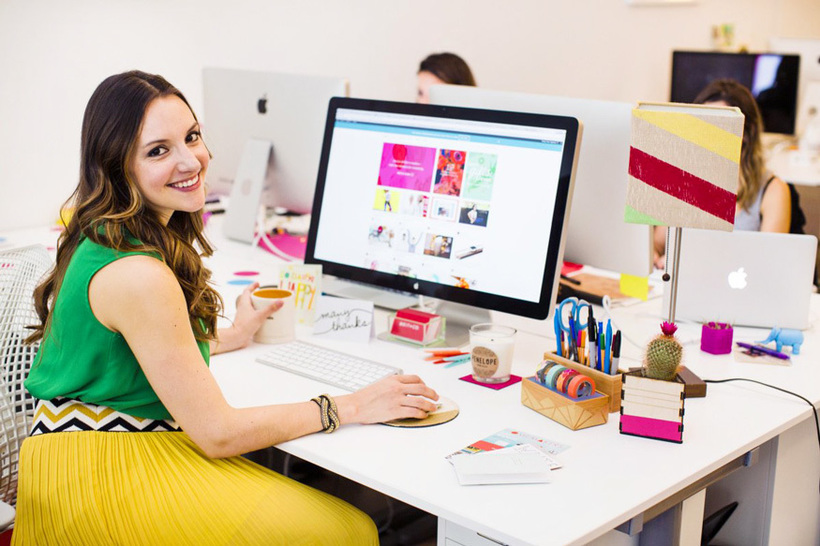 The company's Executive Creative Director, Anjelika Temple agrees; "While the modern digital realm can sometimes make it feel difficult to stand out, it also provides an endless source of inspiration and tools that have never been at our disposal before. If you're always your authentic self, it's easy to stand out and create something that no one else can."
2. Learn the Language of Fashion
…and be able to translate it for others. It's important to have a qualification that somewhat matches the field of fashion, or have sufficient experience or knowledge of the industry to backup your work. Knowing industry-standard terms and language will help to support your writing and to build your credibility. Read up on materials and fabrics, know your icons, current and past designers, as well as being aware of fashion history and world influences that have hugely affected fashion, such as economical and political issues. Translating and explaining any complex fashion language or industry terms to the reader in a more comprehensive way is of huge value. Practice writing at home to sharpen skills, do internships, get a mentor, and if college isn't an option, try an online course, and read, read, read!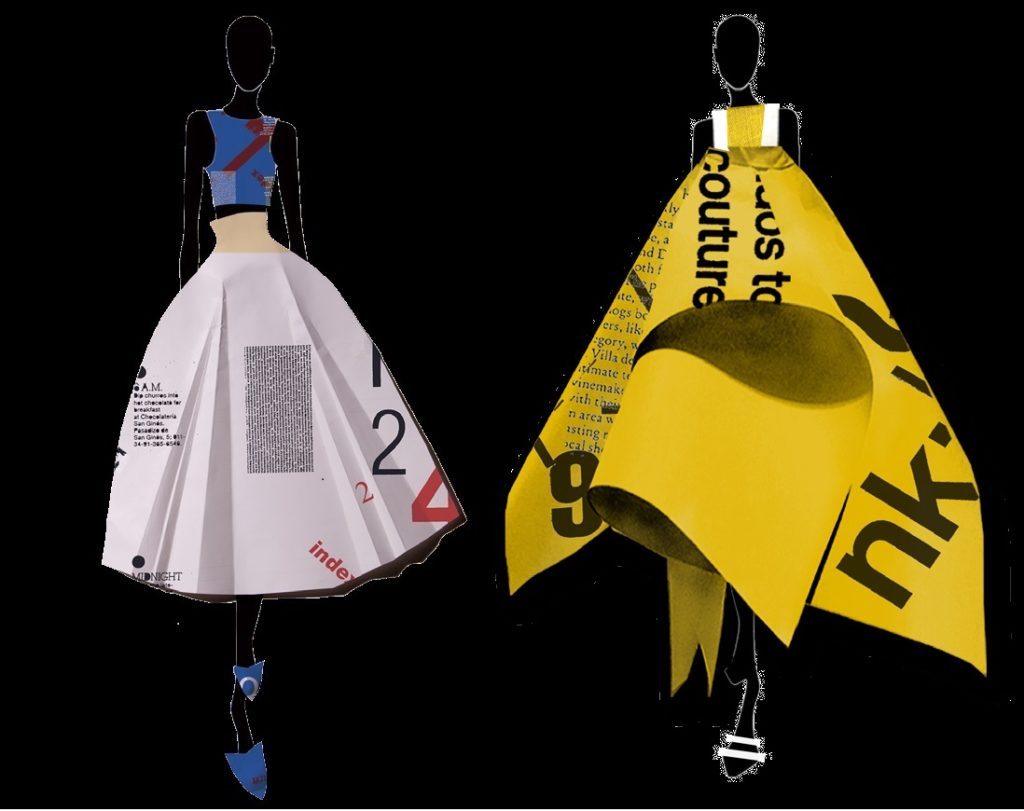 3. Know Your Audience
The task of understanding your target market. This helps you to understand what your reader is going to be interested in; you want your articles to be read, enjoyed, and shared of course. You could be a fantastic writer, but that wouldn't matter if it's written for the wrong audience. Understanding who will be reading your work is key. Their age, gender, education level, interests, religion, language, culture, the list goes on. If it's a publication you're writing for, make sure you really know these details about their audience, check their media kit, research the demographics and psychographics, and if you're building your own, then you must know your target reader inside out before even starting, and continue to have them in mind from that point on.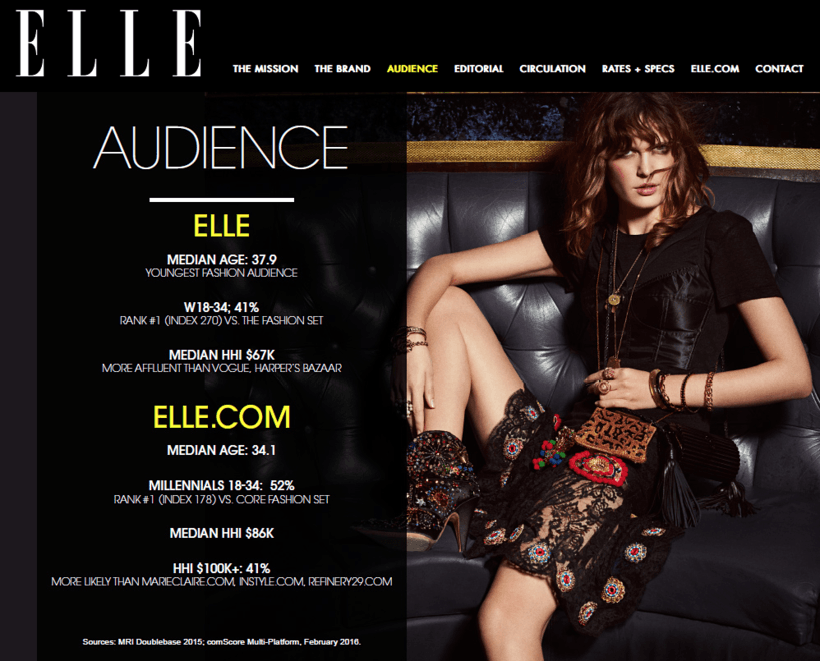 4. Be Connected
Know the trends, and know the people. Michael Luongo, freelance journalist and lecturer at the University of Michigan says, "Fashion journalists like all journalists need to know who the 'players' are – who are the people in the industry you should try to meet – who are the designers and other movers and shakers you will be following? It's important to network and keep up on trends to find interesting topics to write on and discuss with editors."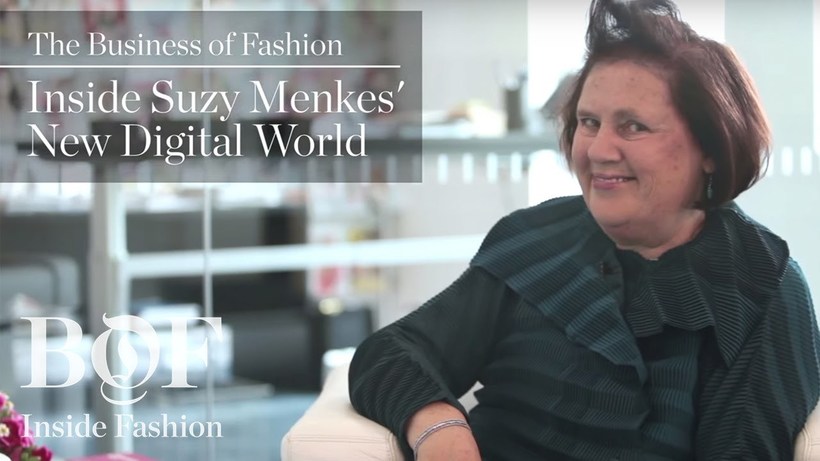 Both current and future trend reporting is important; read a variety of magazines and publications both print and digital (fashion is everywhere after all), open your mind to the outside world, let your brain flood with knowledge. Apps like Flipboard and Medium help you to find stories tailored to your own interests (you can also publish your own work there.) Be the first to know what's going on in the fashion industry, subscribe to The Business of Fashion, Vogue.com, Fashionista, Women's Wear Daily, NY Times Style magazine, or any daily fashion news outlet. Subscribe to press release lists such as Fashion & Beauty Monitor, and PR Newswire to get the story first, and don't be afraid to reach out to the brand or the designer's communications representative for information!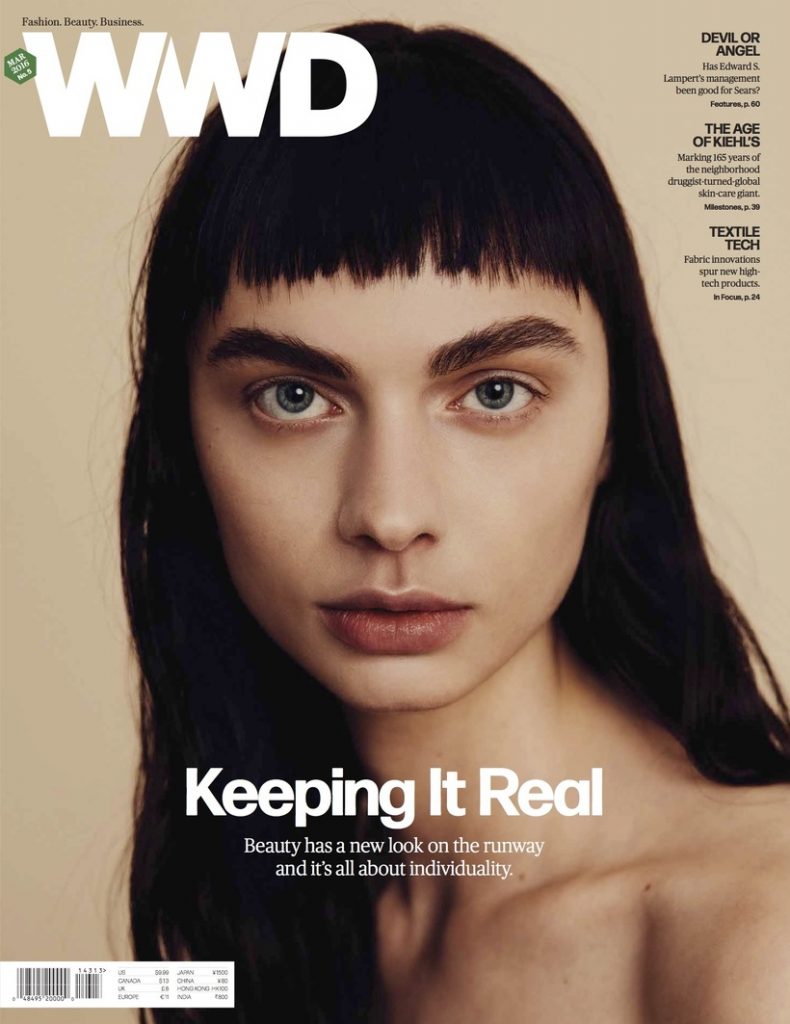 5. Understand Current Events and Economics
Factors outside of Fashion. Everything in the world is affected by the economy, as well as the economics within industries. Knowing the structure of a media company that you work for will help to define your role within it, and understand whether or not your job is financially viable. Global events affect everything, they affect designer's attitudes, points of views and ultimately the collections, they affect consumerism and fashion's significance. As a journalist, it is your job to be in the know, be aware of what is going on in the world and the happenings within the industry. This will help to put your writings in context.
6. Engage on Social Media
It's your voice. It's powerful. Use it to your advantage, use it to do your own promotional activity, sharing your articles, sharing your knowledge, become influential. Luongo says, "It's very important to stay engaged on social media. One important thing is don't make it all about you – see what your colleagues are also doing and also tweet and promote them – it's a conversation – what are some of the articles you've come across you've liked? And even send funny things now and then – just to give out a laugh and keep it social and fun."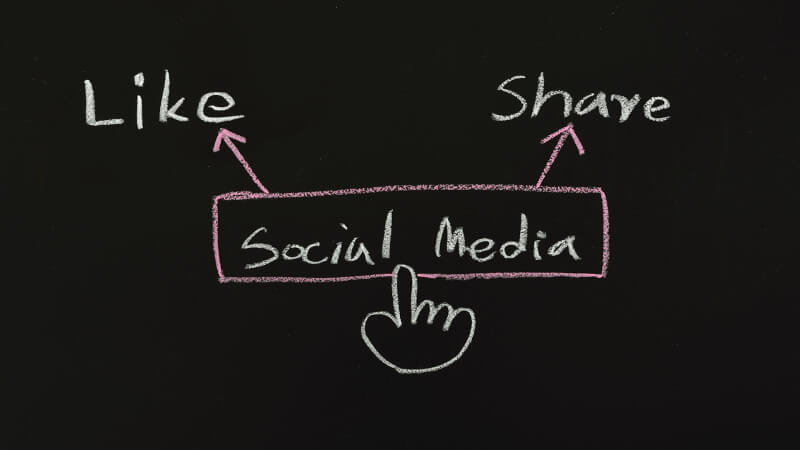 Be attentive and engaged on all social platforms including: Twitter, Snapchat, Instagram, Vine, Facebook, Flipboard, the list goes on. Growing your audience across all accounts is important, if one is lacking – then think about getting rid of it as a relation to your work and your brand. It could potentially be hurting you. Use mobile reporting apps, news alerts, trend-trackers, curated reading apps, anything that makes your life easier, and your time more productive.
7. Keep it Short & Sweet
Make an impact in less than 140 characters. You must grab the attention of your reader within the first sentence. Text alerts and twitter posts summarize your story in under 140 characters, making that header, lead, or blurb vital. Use bit.ly to condense web links and addresses. Even within your text, there is no need for fluff; the less words you can express your point in, the better. Quality, not quantity.
8. Be Multi-Faceted
Create content yourself on multiple platforms; this will save you time, money, and it'll show off your style. Morin, Founder of Brit + Co says, "Being multi-talented in different skills is something that all employers will appreciate. I do think it's generally important to constantly challenge yourself to learn new things — no matter your profession!"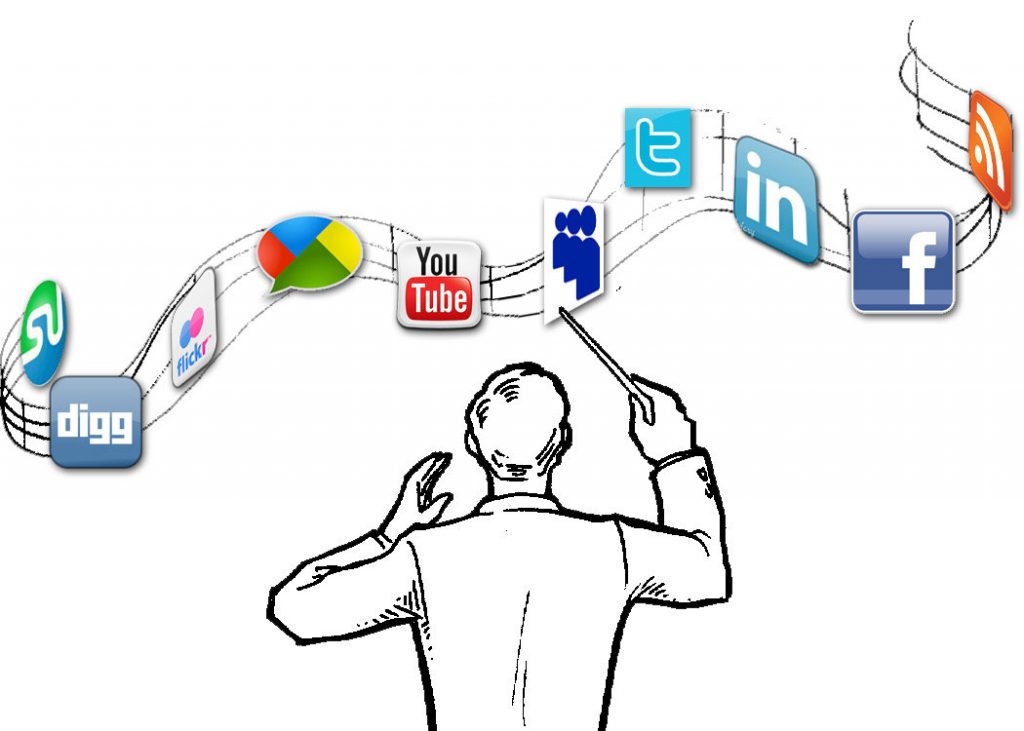 For example, as the digital world becomes more visual, it's helpful for journalists to know how to photograph clearly (even if on an iPhone camera), capture the most interesting shots or video footage, and edit their work to tell a concise story. Sometimes it's necessary to design layouts and create graphics for the publication or your own website to supplement the text. Knowing Photoshop, or InDesign basics, and any editing software such as Final Cut Pro or Adobe Premiere Pro is a plus, however the app Videolicious is very popular amongst journalists, as it allows you to shoot, edit, upload, and publish short videos instantly from your smartphone.
Morin adds "I think it's most important to find things you're passionate about that both let you unwind AND invest in yourself as a person. Being a happy, interesting person is an asset no matter what field you're in."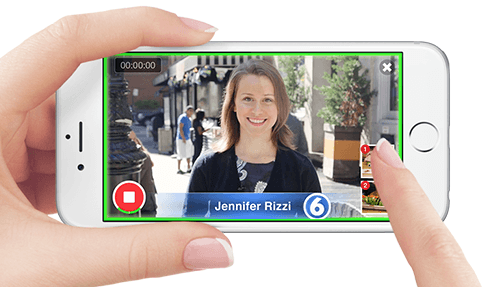 9. Master a Genre
When you're starting out it's important to try all of the sub-fields within fashion journalism whether that be: runway reporting, trend reporting, celebrity fashion, commentaries, collection reviews, shows and events, collection launches, editorial, styling, designer profiles, curation etc. While it's attractive to be diverse, you need to find your writing style, and really work on that. Developing and knowing your own style is what sets you apart from other writers. Know yourself or no-one else will.
Luongo adds his advice for rising above the noise, "There are some who recommend being an expert on a particular area, that can help. Constant networking, and letting people know who you are. Right now, with everything in flux, it's also important to know who the editors are, and keep in touch with them. That said, it is also very difficult to make sure you're paid now with so many financial issues at publications."
10. Stay Adaptable
Be fresh and relevant. What is big news and trending, or the technology that everyone is using today, may not be that of tomorrow. Having the capacity to look at things with fresh eyes, come up with a new angle on a story, think critically, deeply, and generate original ideas that are thought-provoking and engaging, will make sure that you are an asset as a journalist, and your content will shine.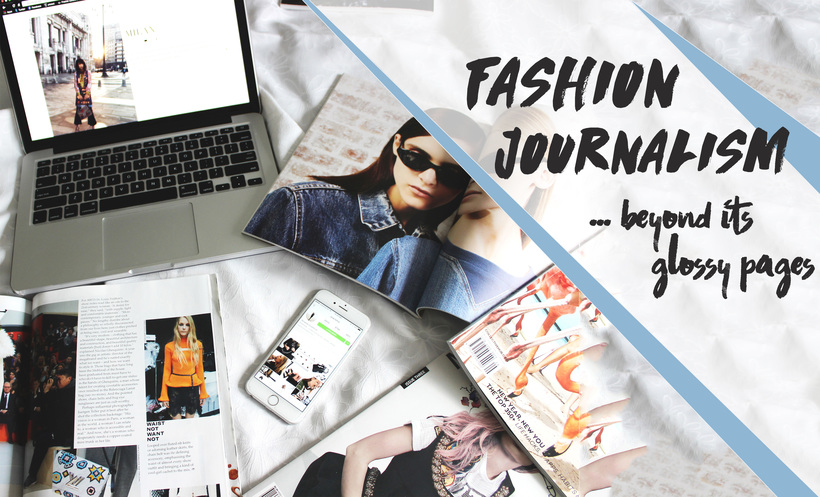 Lastly, once you've got your foot in the door, and established yourself as a skilled and professional journalist, one of the worst things to still be stumped with is the dreaded writer's block (and we all experience this at some point)! Brit + Co's Executive Creative Director, Anjelika Temple gives her advice for anyone suffering; "If you feel like you have a creative block, stop thinking about your specific work-related task and actually DO something creative. When I roll-up my sleeves and start doing, I find my brain gets into a different kind of flow. I also love to stop and appreciate other creative work – go to a print shop or a museum shop that sells handmade goods. Stepping back allows me to regroup and look at my work-related task with a fresh set of eyes."
Text by Faye Harris, MA Fashion Journalism. This article originally appeared on Huffington Post.