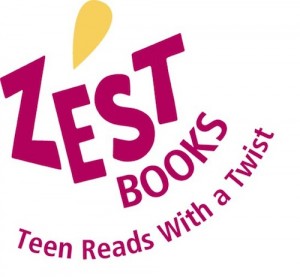 Attention all Fashion Illustration students!
Zest Books is looking for an illustrator for an upcoming book for teens. This is a great opportunity to get your illustrations published and your name out there! Zest Books will credit the illustrator on the copyright page and provide a stipend for services. No previous publishing experience is required.

PROJECT DETAILS
The artwork is for a book that teaches teens how to style themselves and others.
There will be a total of 75 illustrations in the book, most of which will serve to clarify a certain type of clothing or look. The illustrator will be given detailed descriptions of the illustrations needed as well as some visual reference as required.
The book is 4-color and we are open to considering a range of styles provided the illustrations are clear and engaging. We will accept vector art (saved as illustrator ai files) or art scanned into or created in photoshop (saved as tif or psd files). You are welcome to send an assortment of different approaches.
Deadline for applications is February 28, 2011. Stipend is $1875. Work will commence mid March, but the bulk of the illustrations will be completed mid July through mid September.

APPLICATION PROCESS
Interested applicants should mail or email sample illustrations of the three following items to the address or email below. No phone calls please.
Zest Books/attention Tanya Napier
35 Stillman Street, Suite 121
San Francisco, CA 94107
tanya@zestbooks.net
Sample items to illustrate:
• A girl, late teens, wearing a yellow dress – the dress should be sleeveless, hit mid-thigh and have a straight and narrow silhouette. The neckline should be scooped and the dress loose at the waist. She should be wearing silver flats with the dress and two silver bangles.
• Designer dark denim jeans
• A gladiator sandal.
A BIT ABOUT US
Zest Books is an exciting line of smart and edgy titles that focus on the colorful chaos of teen life. Our books cover timely topics in creative ways by incorporating solid life advice, practical how-to instruction, and humorous commentary. Supported by parents, teachers, and teens themselves, Zest Books is a progressive leader in teen non-fiction.
Visit their website at www.zestbooks.net.