Blog love, tweets and online articles started sprouting not too long after our show at Mercedes-Benz Fashion Week at Lincoln Center. But we were especially delighted to read what Cathy Horyn had to say about our show on the New York Times fashion blog, "On the Runway."
…the jacquard knits of Stephanie Gelot and some of the tailoring of Jonathan David Baker and Aura Taylor was particularly strong and promising.
We immediately posted the article on our Facebook page, but a couple days later, the same piece appeared in print in the New York Times: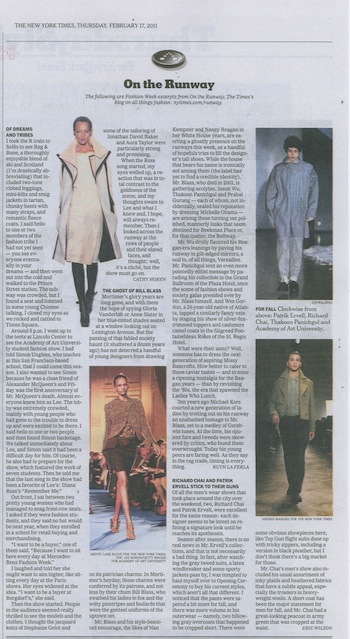 Isn't instantaneous journalism great?