Superheroes come in different disguises. This beloved character carries a stylish utility belt with fashion first aid tools: seam rippers, tailor shears, replacement needles. When you find yourself in heaps of fabric pushing against a class deadline and your own perfectionism, and as luck would have it, something goes wrong… Do not give in to despair. Academy student designers in distress know they can call upon their own lifesaver… Cecelia Clark (or, CC, as she is affectionately known) is the Lab Maintenance Technician at the School of Fashion and a person responsible for ensuring that every practical tool is functional and every technical process runs smoothly. Thanks to her, even the mannequins get their quarterly pedicure!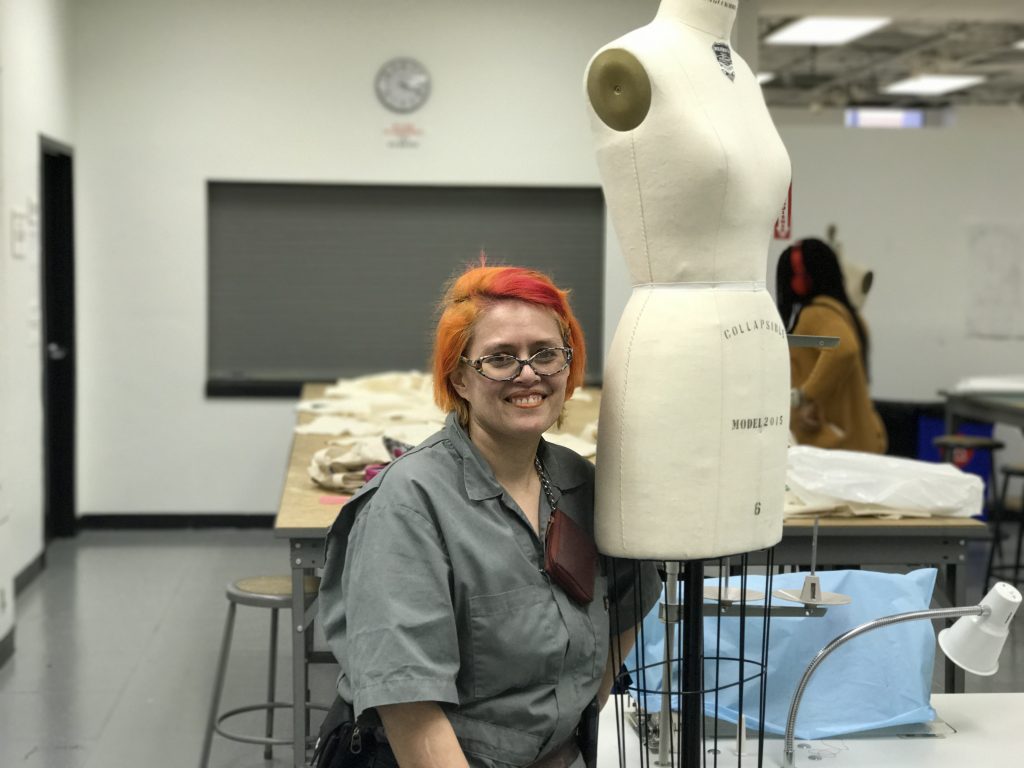 "I've worked with the Academy for two years already and the time has flown by," smiles Clark. She brings 30 years of experience to the task. It all began when she was 14 years old and her father had asked her to fix some pants. "I asked him how, he pointed to the new machine… and to this day it rings clearly in my ears. 'Read the manual' he said." Since then, she has read every book on sewing and there isn't a technique she isn't familiar with. Curiosity for craftsmanship brought her to the Society for Creative Anachronism, a collective interested in the study and recreation of pre-17th century European cultural practices. With a lot of complex sewing required for Medieval garments, Clark was afraid her machine would break. "I realized I might not be able to afford getting it fixed, so I began to teach myself. It was a skill born out of necessity, but I quickly became a good at it," she recalls. She knows firsthand the frustration of dealing with malfunctioning equipment and it helps her relate to students. "I try to reduce panic."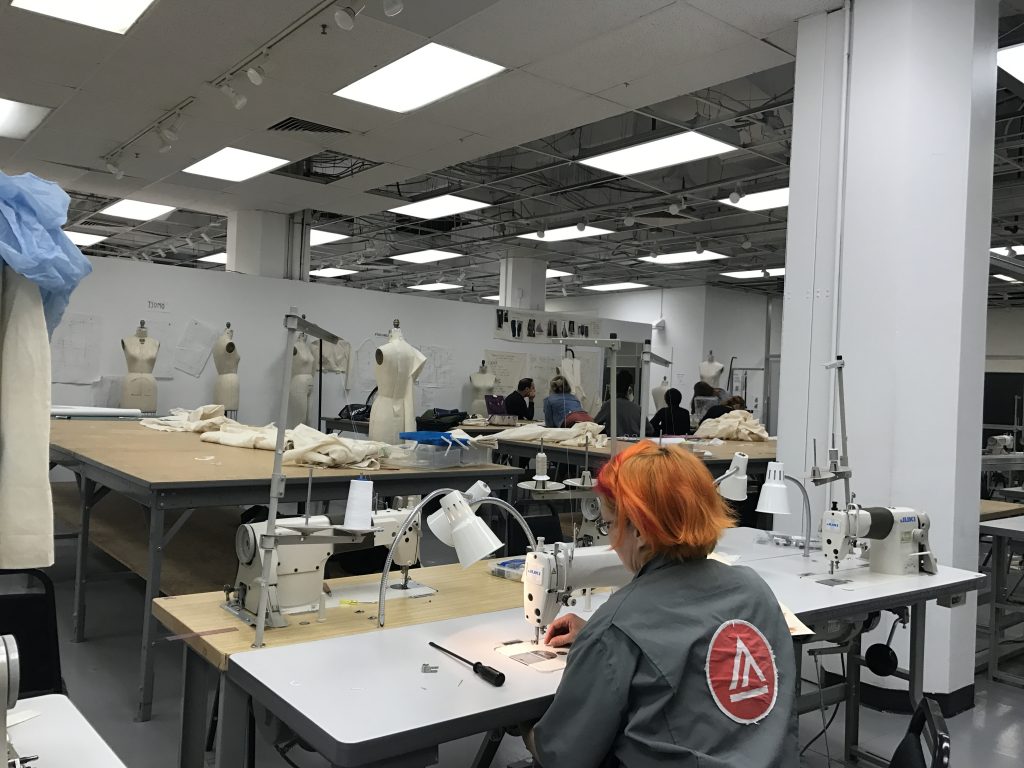 With years of practice came seemingly supernatural powers. "I can hear a dull needle from across the room", laughs Clark. "Or when someone is sewing over an extra layer of fabric. The sound changes significantly, even if most people can't hear it. This is why I tell students not to wear headphones." There are many life hacks up her sleeve. Stitch a four-inch square as a warm up every time you sit to work at a machine. Place a magnet on the edge of the seam guide to keep a straight line. Don't be afraid "to screw up" as sometimes that can result in amazing discoveries. Being a creative Superhero is a full-time occupation for Clark. Outside the Academy, she volunteers at Swap-O-Rama-Rama, a local non-profit which hosts the world's largest clothing swap and DIY workshops at the popular annual Maker Faire in San Mateo, CA.
"Try everything. Love the craft, for the craft," said Clark.
A fitting advice, indeed!
Text by Nivetha Sundar, MA Fashion Journalism