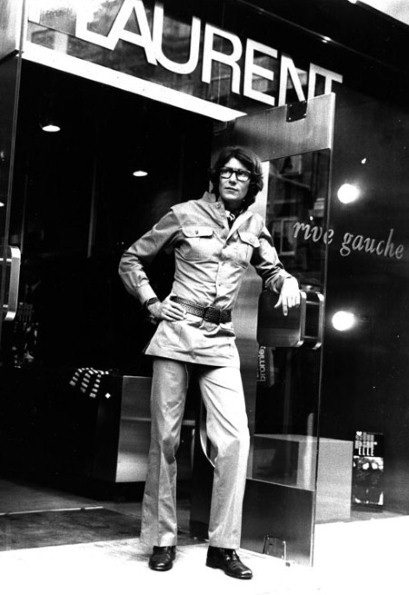 Yves Saint Laurent in 1969. Photo Courtesy of AP. 
Yep, you read that right – Yves Saint Laurent will drop the Yves from their name. Hedi Slimane, the label's newly-appointed creative director, is eager to thrust Saint Laurent into the modern era – and feels that the name change is paramount to this.
The house will now officially go by the moniker Saint Laurent Paris. According to WWD, Slimane wants to recapture the energy that surrounded Yves Saint Laurent's foray into ready-to-wear in 1966, when the line was introduced as Saint Laurent Rive Gauche. A YSL spokeswoman said that Slimane will return the house to its original branding and "restore the house to its truth, purity, essence". They will keep the original YSL logo, which we're happy to hear – it would be tragic to lose such an iconic logo.
Follow the jump to read more!
Slimane's first collections for the house will debut for women's Resort '13 and men's Spring '13, but will be shown to buyers only. The Saint Laurent camp has characterized these collections as "transitional." His first full collection will hit the runway during Paris Fashion Week Spring '13, and the retro branding is set to roll out in the weeks preceding the show. We'll be sure to keep you posted!