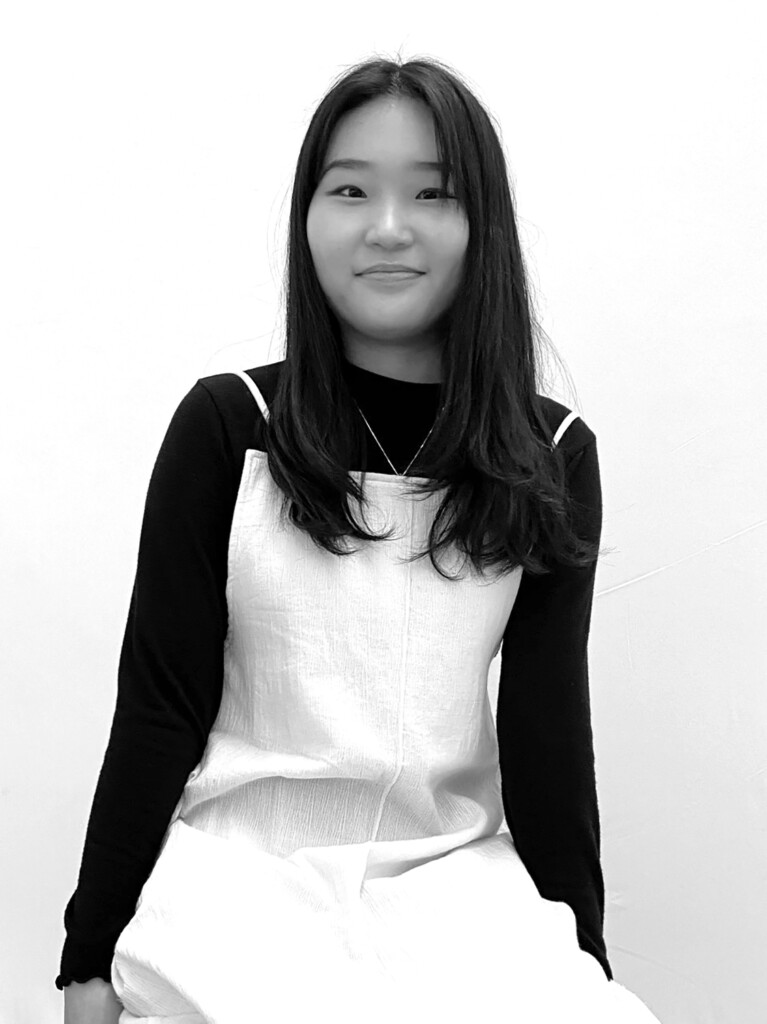 My senior thesis collection is an investigation into human silhouettes and silhouettes of shadows. Fashion is a way to express yourself, so these looks deviate from the existing standardized framework and incorporate various silhouettes and pops of color. For each look, the silhouette changes at different angles and is imbued with unique details.
I tried to create the effect of the colors transitioning through the layers of fabrics. The main colors are blue and green, and the prints were printed on cotton fabric. I used ripstop fabric, a see-through material, to have the color inside the garment show through. The grid-like prints and bold colors emphasize the shapes of the silhouettes.
The exaggerated shapes of the silhouettes were made without using any boning. The shapes give the feeling of seeing a silhouette of someone standing in the dark.