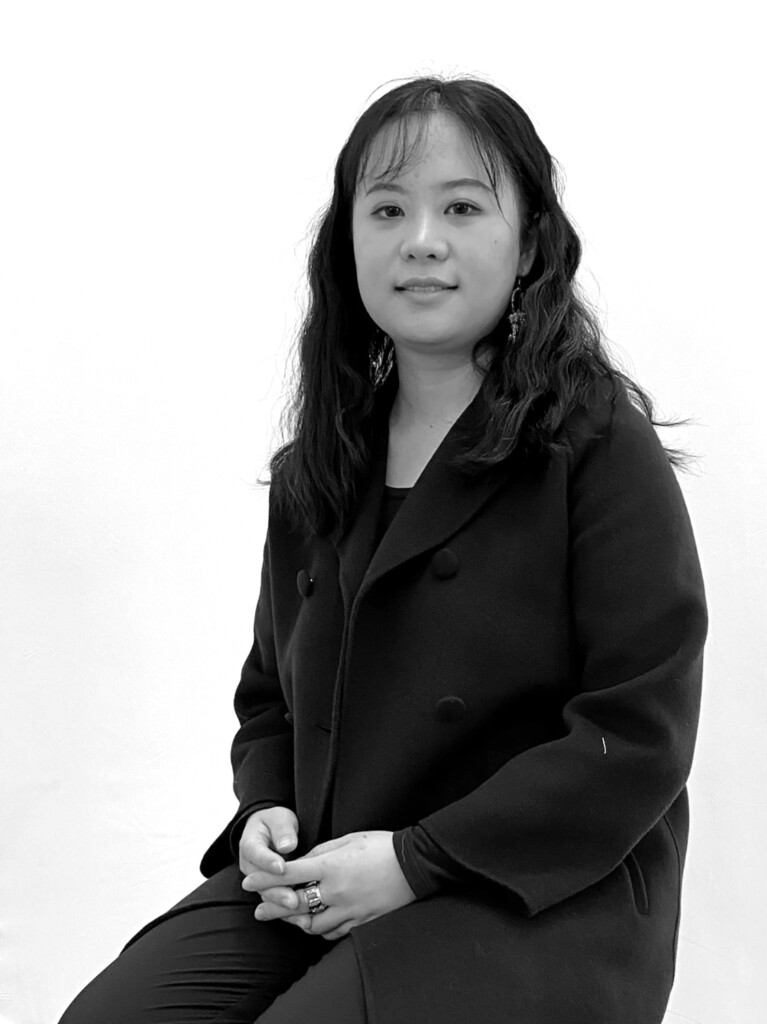 I was born in the Anhui Province of China. Both my parents studied fashion in school, so fashion was something I was always interested in. When I first came to America, I actually started out as an architecture student, but I eventually realized Fashion is what I really wanted to do with my life.
My senior thesis collection is inspired by Art Deco style from the early 20th century. I incorporated geometry, color, and patterns from the Art Deco era. I also tried to capture the spirit of the 1920s, from the opulence to the youthful exuberance of that era. I was particularly interested in the use of parallel and intersecting lines along with the fan shape seen in many Art Deco designs. My designs utilized woven fabrics and corsets to provide the structure.
To reference Art Deco architecture and my own background in architecture, I built an external scaffold to support a fan shape for one of the looks. All of the textiles that I used were custom-made in collaboration with Voonbin Leow, a BFA Textile Design student.