In 2006, Yana Galbshtein (BFA Fashion Design) was awarded the KITON internship in Naples, Italy by the dapper Wilkes Bashford. Now, the alumna has made her own strides as the creator of her own label, Social Rebel Clothing – who recently released their look book for Fall/Winter 2010: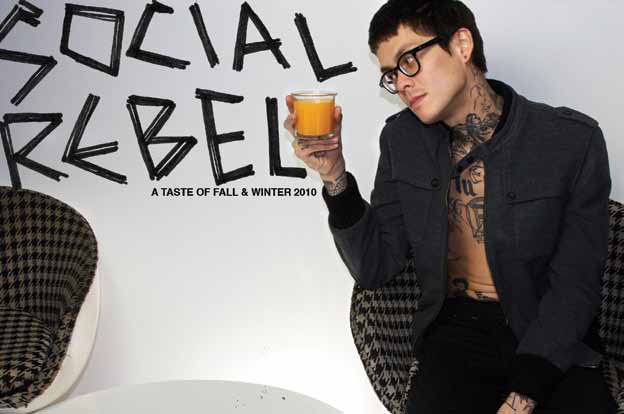 Yana was also in the story "Urban Outfitted from Brooklyn with Love" featured in the Spring 2009 issue of One Eighty – which was appropriate seeing that is where she now resides.
Social Rebel Clothing encourages "guys and girls to shake the world down for all that it's worth and not wait for permission to do so. In the world of sameness, we rebel against the mundane wardrobe, slash dress codes and introduce style we want you to personalize."
For more on Social Rebel Clothing, visit their website.