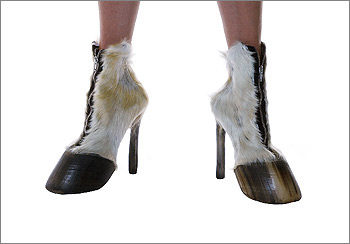 Got a dead animal that is in need of disposal? Iris Schieferstein knows what to do with them. The German conceptual taxidermist/artist has been using dead animals as raw material to create pieces of art – hence the hoofed heels you see before you.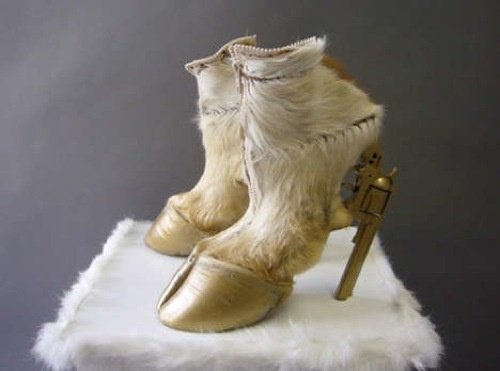 It's kind of like combining Manolos with Uggs. This could possibly be a trend for 2010. If you slap a pair of these barnyard stilettos on to Sarah Jessica Parker they probably will be.
What do you think? Creepy or cool?
For more of Iris's work visit www.iris-schieferstein.de. Thanks to Sunny Merry from Ho on the Go for bringing this to our attention!