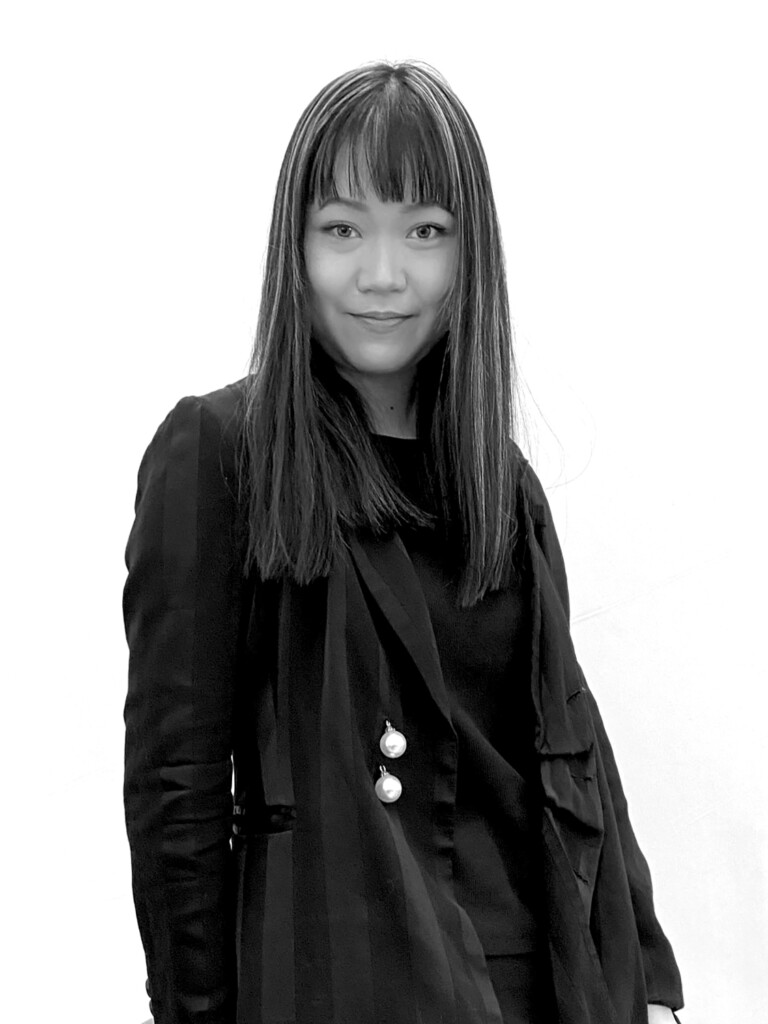 Before I started at Academy of Art University, I studied Engineering at Guangzhou University. It wasn't until 2014 that I decided to change my life path and pursue fashion design. I began my journey at the School of Fashion in 2018 to continue following my dream. By learning fashion design from the Western perspective, I hope to gain a flexible understanding of design that will allow me to create more interesting and meaningful designs. In my world, colorful is not my style, so black, white, and red are the common colors in my design. In all my collections, I use bold silhouettes to create garments that can show my design style.
The inspiration for my thesis collection comes from the relationship between pregnant women and their babies. My main research direction is how the body changes in pregnant women during the development of an embryo. The embryo in the womb has an inseparable connection with the mother because he/she needs to get nutrients through the umbilical cord and is protected by the mother. The inspiration for the silhouettes is mainly pregnant women, simulating the pregnant belly.
The choice of fabric is monochromatic, I chose different colors of stretch polyester to complete this series. Because stretch polyester is light and breathable, I think this fabric fits this life-related theme. The color of the fabric was selected to reflect various skin tones.
The unique thing about this series is the choice of materials. A key feature of the design is the inflatable devices around the body, made of latex, which symbolize the relationship between mother and child.