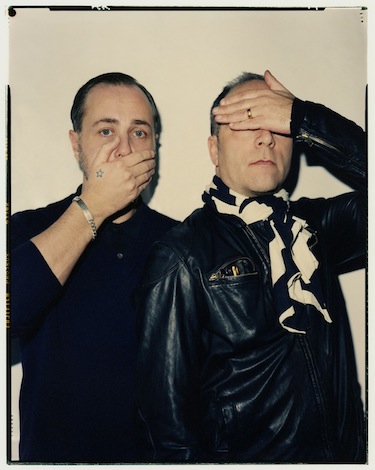 In May, Steven Cox and Daniel Silver of Duckie Brown were guests of honor at our Spring Fashion Show. Now, the names behind the innovative menswear label are being added to the ever-growing list of fashion documentaries like Yohji Yamamoto: This is My Dream and Valentino: The Last Emperor.
New York-based filmmaker, Lina Plioplyte takes a look at the duo with her soon-to-be released documentary titled, Guts of Duckie. If we're not mistaken, this is the first fashion documentary solely dedicated to a menswear label — which is kind of cool.
Take a look at the two teaser trailers below:
Looks pretty darn good.
What are your thoughts on the trailer? Are you excited as us?