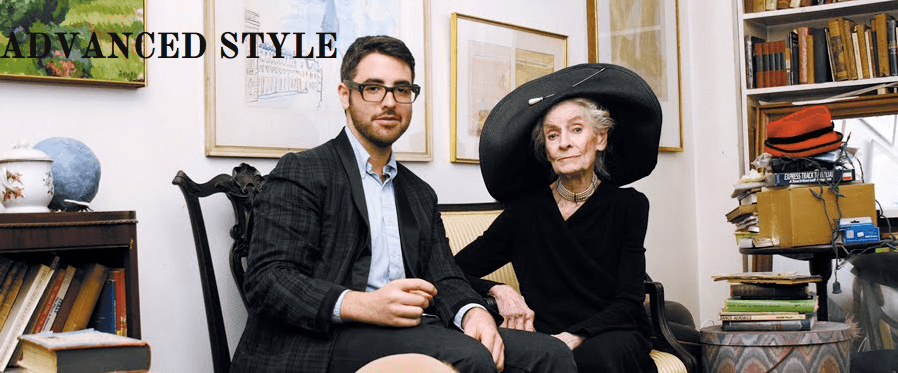 Photo Courtesy of Advanced Style.
You may have heard of one of our favorite blogs – Advanced Style – a street style blog dedicated to women who embrace their age and flaunt their unique sense of style. These women (and a few men) prove that personal style, like a fine wine, only gets better with age. The blog's founder, Ari Seth Cohen, recently released a book by the same name, highlighting his favorite looks from the past few years, and taking a deeper look at the ladies whose sartorial choices caught his eye.
He now has plans to take things one step further – with a documentary. Over the past three years, he has filmed hours of footage with the women who have inspired him, and has been working to put it all together with the help of documentary filmmaker Lina Plioplyte. The women share stories of their lives, loves, and closets, boasting some enviable wardrobes that have been carefully curated over the years. In order to make the film a reality, Ari and Lina have started a Kickstarter campaign to raise money for the final stages of production, with the hopes that it will be complete by the end of the summer – we're crossing our fingers!
Follow the jump to watch the trailer – and if you feel so inclined, head on over to Kickstarter!