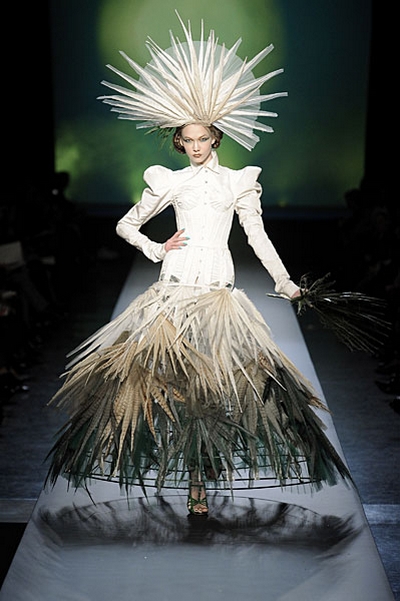 Photo Courtesy of Getty Images.
This Saturday, March 10th, the Textile Arts Council is hosting a lecture by Nathalie Doucet, founder of the Arts of Fashion Foundation, in which she will explore the career of Jean Paul Gaultier. Gaultier's longevity in the fickle world of fashion is all the more remarkable for the often outrageous and provocative designs he creates. Ms. Doucet credits this to his perpetual creativity, technical rigor, and haute couture mindset which insures artistic perfection. It is the perfect opportunity to brush up on your Gaultier knowledge before his exhibit, The Fashion World of Jean Paul Gaultier: From the Sidewalk to the Catwalk, opens at the De Young Museum on March 24th!
Follow the jump for more info!
WHAT: Authentic Gaultier – Creativity, Technical Rigor, and Haute Couture Mindset
WHEN: Saturday, March 10, 2012 at 10:00 AM
WHERE: De Young Museum, San Francisco
Tickets are free for TAC members, $5 for students and museum members, $10 for non-members. You can buy them at the door, or send an email to tac@famsf.org.