Today we are reviving an old Fashion School Daily column that many have missed – the Who's That? Contests. We'll show you a photograph of the fashionable persona in question and give you a few clues – and it's your job to guess the famous face! Just write your answer in the comments below (you'll have to register with WordPress – but it only takes  a second!). Be sure to tell us why this person is so amazing in the comments too! And this week we are giving away a prize to the first person with the correct answer – a free ticket to Thread Show San Francisco, a trade show with the best and brightest from local designers, artisans, beauty companies, and more!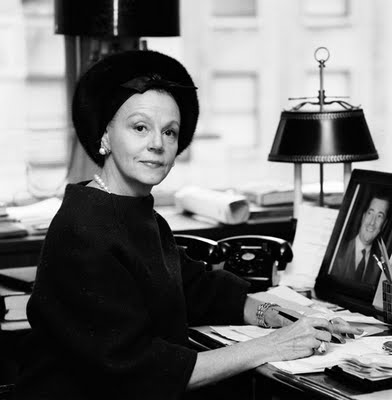 Here are your clues:
1. She represented almost everyone in fashion including Norman Norell, Halston, Bill Blass, Oscar de la Renta, Christian Dior, Pierre Cardin, James Galanos, Calvin Klein, Donna Karan, Ralph Lauren, and many more.
2. She created fashion week by organizing a schedule for designers to present collections to the international and regional press. She then began a similar schedule for Europe.
3. She founded the Costume Institute at the Metropolitan Museum of Art.
4. She founded the Council of Fashion Designers of America
5. She founded the International Best Dressed List
Alright – we've given you a lot of hints, so get guessing! Entries will be accepted until noon on Thursday, November 10. Good luck!
For more Who's That? Contest, click here.